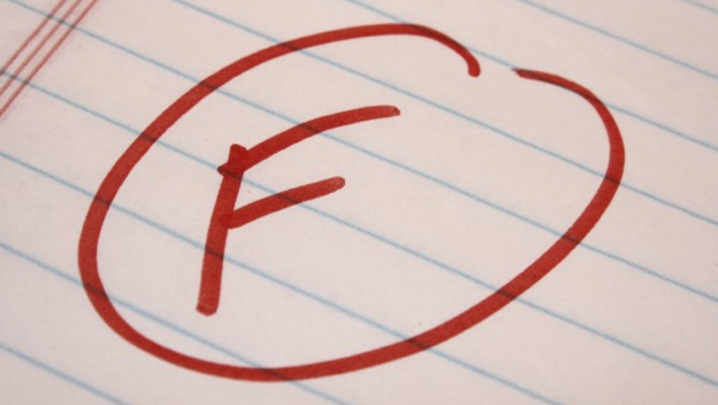 To be frank it amazes me how we fail to learn in this country.  We fail to learn from our previous mistakes.  We fail to learn by the mistakes of others.  We fail to learn from what others are doing right and reap the rewards from it.  We fail to make use of the plentiful bounty that God has dished out to Australia in spades.  We might have been the lucky country but now I think we're just stupid.
We fail with a big fat 'F'.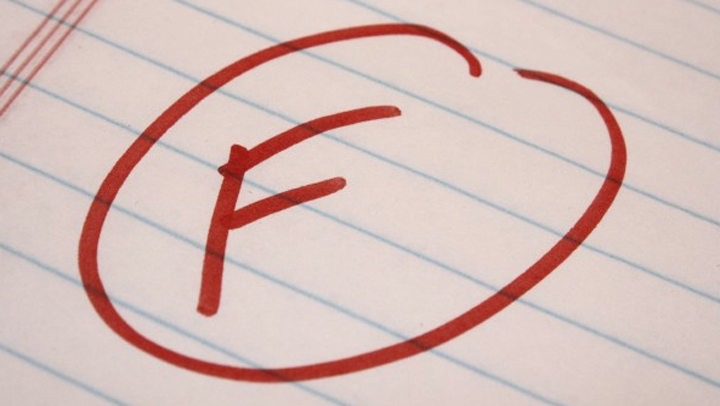 Ad. Article continues below.
Whilst the latest international education survey simply confirms what we already know, our education system is continuing to fail our children. Successive waves of government be it state or federal, fail to make a decision other than to condemn the last five year, multi-million dollar report commissioned by the previous government.  We're not talking about the comfort of the inter-departmental chairs nor are we debating the 2014 menu for the parliamentary cafeteria, both of which have taken extraordinary amounts of precious sitting time.  We are talking about the education standards of our nation and the head start we provide for our children in an ever increasingly globally competitive world.   Whilst I might not agree with the life sapping, character destroying education drill-sergeant style of some foreign nations, you can't argue with the results.
Honestly, how hard can it be?  Those of you reading this who are or were once teachers… Speak out, I want to know from you… What do you think? What's missing?  Is it the funding?  Is it the resources?  Is it the will of politicians to do the right thing for our younger generations?  Or is it all just to hard… Kind of like healthcare and ageing!  Imagine how hard it's going to be for the two workers to support the five on the "pench" (because that's where it's headed) without a proper education.  We all fuc….ed!
I admit, I see it from afar, only exposed to it from what my children talk to me about with respects to the grandkids.  Sometimes I see it first hand when we are looking after the kids.  I get the distinct feeling we're pussyfooting around with education.  We take the softly-softly approach.  Kind of like how kids aren't allowed to score or win in sport until they're post-pubescent!  It simply doesn't cultivate a culture of education being all-powerful.
Ad. Article continues below.
We have great schools, terrific universities and but we're missing great policy.  We're living from election to election without any commitment to a consistent standard of funding.  To have a national curriculum is one thing… For it to be soft is another.
Sure the use of computers, iPads and other technology have fundamentally changed education and the way it is broadcast. Some no doubt for the better but have the fundamentals of learning changed so much.  I know the internet is great for providing answers with a sense of immediacy we could only dream of, but does it replace the importance of fundamental education. Rote learning, logic, problem solving and practice… Oh and don't get me started on spelling and literacy.  Immediacy when I was at school was being able to shout out the answer to your 12 times tables before the cane hit your knuckles!
Even universities have a lot to answer for.  My daughter, who's a senior manager in a PR business, takes on a steady stream of graduates from communication, journalism or marketing degrees and she says they can't spell or write.  How is this?  The universities appear to be only concerned with their research and the grants required to fund the research. Light bulb… Not everyone's going to be an academic… Most of us need the practical, street smart, entrepreneurial education.
Maybe the academics are the ones who are benefiting from the Gonski style commission being gonskied!   What's the next report to be called?
How "Abbott an education Report?
Ad. Article continues below.
Pyne'ing for an education Report?
Truss us… We're looking after your kid's future Report?
Maybe Malcolm should come to our rescue… Surely he values and would be an advocate for a decent education…
Time to Turn [the] bull around report.
An 'F' has never been acceptable.  We have the means for an A+.  But, do we have the will?