Water: the lifeblood of the world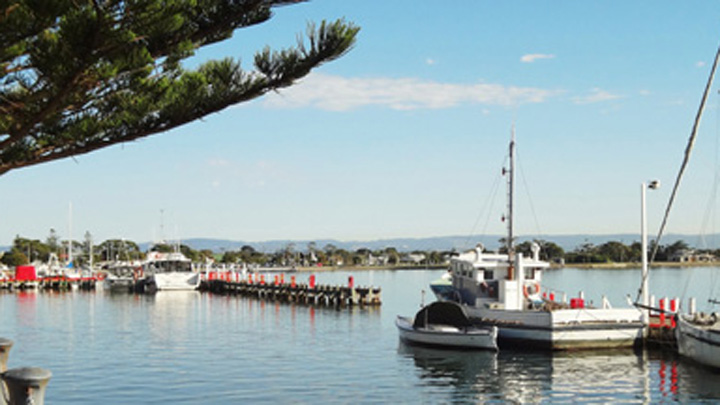 What is the most important thing which almost alone gives us life, energy and pleasure in this wonderful country of ours? Surely, high on any list must be water; it's the magic ingredient that makes everything else work! Without water there would be no Australia, or England, or Russia, or America or any other country for that matter, because life as we know it just wouldn't exist. And countries only come into existence where there is life, in the form of people.
Just imagine for a moment, what Earth might be like if water hadn't "happened". It would simply be a hot ball of iron and other chemicals, continuously heaving and seething under what would be a deadly sun, because there would be little or no atmosphere to filter out the lethal rays. The world would be under continuous bombardment by meteors, comets and any other space debris that might fall under its gravitational pull, and the surface would be eternally glowing red hot, and molten.
All it took to stop this horrible image was the simple confluence of a few oxygen and hydrogen atoms, before things got out of hand. Then everything gradually settled down and became the paradise we know today, so far, the only one of its kind in the whole universe, until we can prove differently, as we undoubtedly will, one day.
The water cooled everything, changed the chemical structures on many elements, acting as the catalyst in the construction of a million new materials and, once that little effort was complete, water set about making the building blocks for all life on the new surface it had created, a process still continuing to this day – we call it evolution!
Here in Australia, even more than many other countries, with our areas of desert and our droughts, plus our normal necessities of life, water is the vital factor. The central area of the country isn't called "The Dead Heart" out of whimsy, water is in desperately short supply out there and so the human occupation is extremely low, nestled mainly around oases and artesian well-heads – get lost anywhere else and you are unlikely to survive, especially if you lack the knowledge and experience of those who have lived there for thousands of years; the aboriginals. They know how to find hidden water, they know where all the wells are and they know how the changing seasons affect the availability of the magic fluid. White people would do well to pay careful attention to the wisdom of the aboriginals if they intend to "go walkabout" in the outback!
Ad. Article continues below.
But around the coast of Australia, where water is freely available in most cases, what wonderful work it does! Forget the unbroken brown of central Australia, here, especially in the spring, everything is green, with the land covered in fresh grass and trees coming into full and vibrant leaf. Cattle and other farm animals look healthy and happy – not a rib to be seen anywhere. Ponds and water tanks are full to overflowing and even creeks which are more often than not dry, gain a flush of water that cleans and freshens everything! And almost everywhere, not just in Australia, but all over the world, water gives us beauty, energy and above all life.
I've attached about fifteen photographs to this article, to show what water can do to any scene, anywhere in the world, but try to imagine any of these scenes without water. Even the photo of a rather bleak looking river Avon in early 20th century Bristol has a certain grandeur about it, even if it only shows how humans can degrade water, if proper plans aren't made to ensure its continuing quality, something which is in all our hands!
What is your favourite type of water in Australia: beach, lake, dam, river or rain? What do you love about living on Earth's largest island?