Watch Brian and Jacqui age!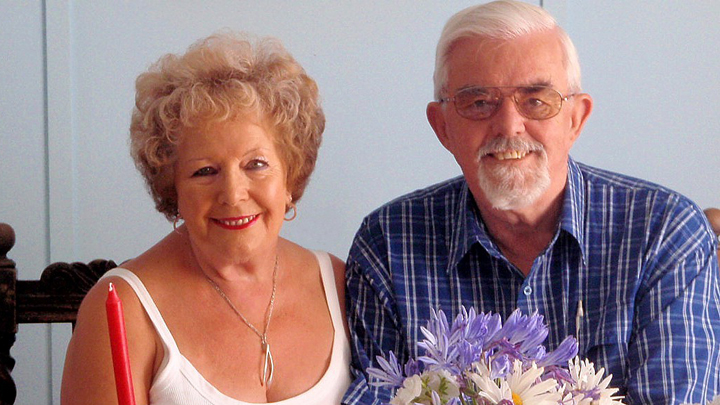 Here, we have a gallery of photographs, starting with our wedding, then our gradual ageing, pretty well up to the present time. It's interesting how we change shape, mode of dress and facial features as we grow older.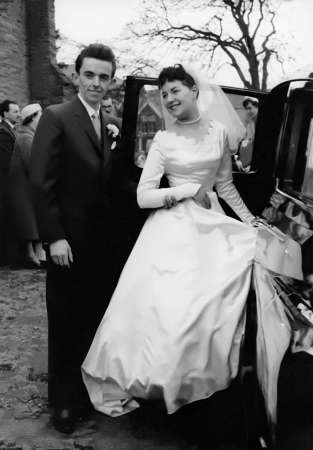 As I just said, the first picture was taken just as we were getting into the wedding car, to be whisked off to the reception, with fifty five years of wedding bliss before us, though we'd never have guessed we'd live that long! 2014 seemed a long way off in 1959 – but how the time flies!
Ad. Article continues below.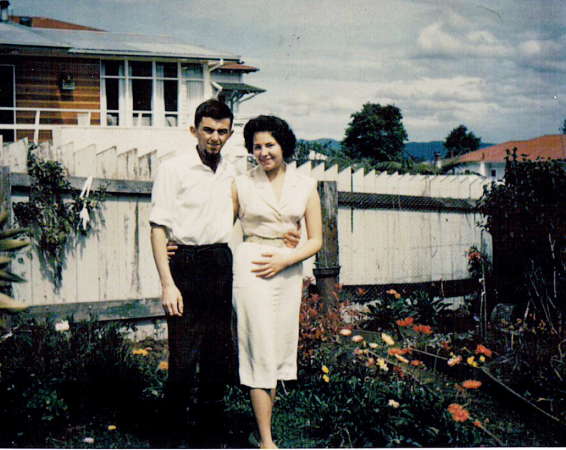 Picture two was taken by our landlady in the back garden of the flat we took on as soon as we arrived in New Zealand. This was about ten months after we left England, I was working for the print firm who sent me out there to start a studio and Jacqui was a stay-at-home housewife.
Ad. Article continues below.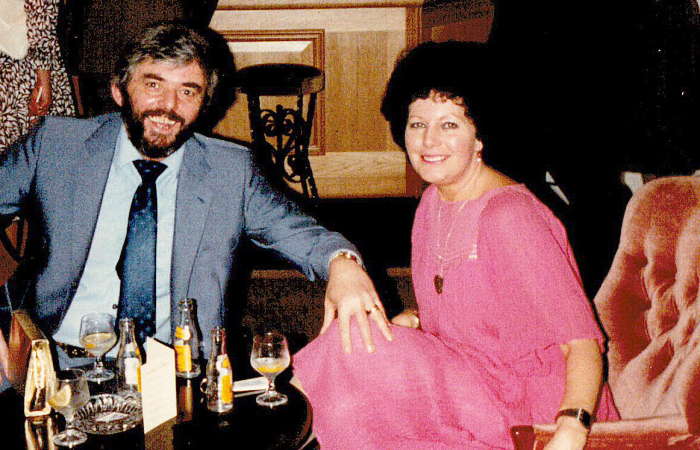 Next, in picture three we see the happy couple out at a restaurant together, at a time when my business was becoming profitable, so we could indulge ourselves with such pleasures.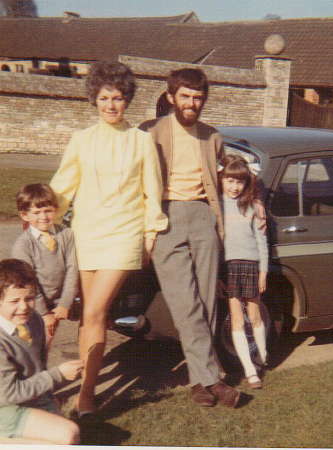 Ad. Article continues below.
Four, touring around Wiltshire villages with our children, Kerry, Vincent and Ross in tow. In retrospect, I think we were getting a bit 'yuppie' at this time, and Jacqui's skirt certainly couldn't have been allowed to get much shorter!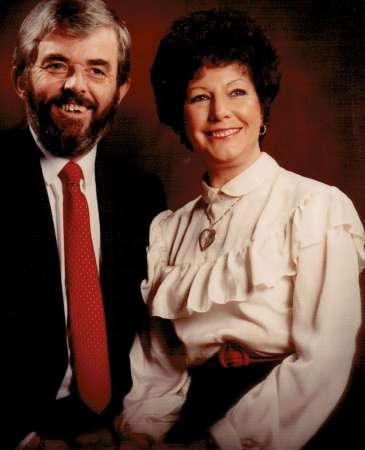 Ad. Article continues below.
In photo number five, you see us at our most formal, in a portrait taken by a well known professional photographer from the Bath area, very smug and up ourselves. However, come evenings…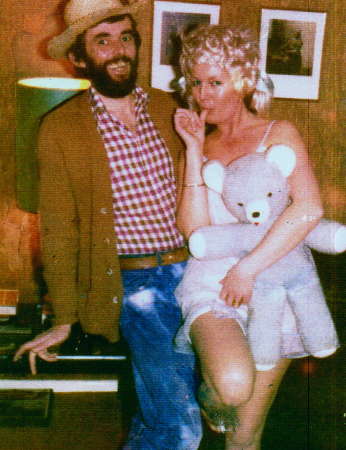 And photo six lets you see that we could be a bit stupid if we wanted to. We went to a LOT of parties at this time, all great fun and surprisingly devoid of any unpleasantness, such as wife swapping, etc. We wouldn't have gone if we thought such things were planned!
Ad. Article continues below.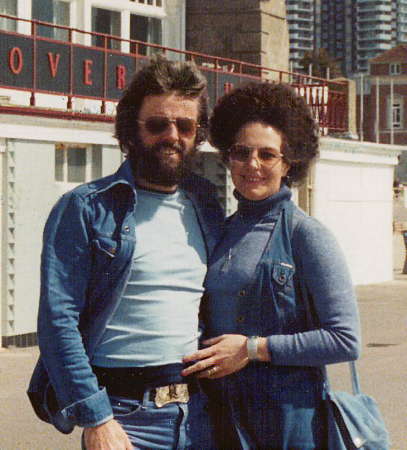 Photograph seven was taken at a time when EVERYONE was wearing denim, big belt buckles and long hair. What you see was about as far as I was willing to go with my hair! We thought, rightly or wrongly, that we looked really good in those days, with a bit more maturity giving us more confidence to face the world.
Ad. Article continues below.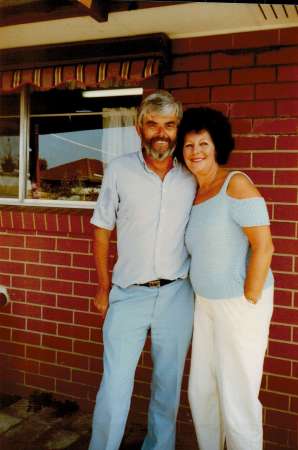 Eight, staying in a motel, somewhere in Victoria. You'll note my hair has started to turn grey, but Jacqui is still looking as young and beautiful as ever!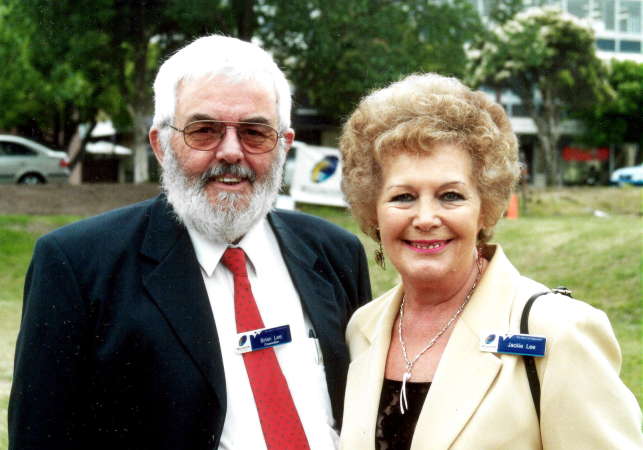 Ad. Article continues below.
I allowed myself to be talked into standing as a Shire Councilor in 2000 and photo nine is the result. I served for three years, with plenty of help from Jacqui, and I think we both enjoyed the experience very much, and we got to see an enormous amount more of Wellington Shire because of it, visiting places so isolated that I very much doubt that we'd have visited  them for any other reason.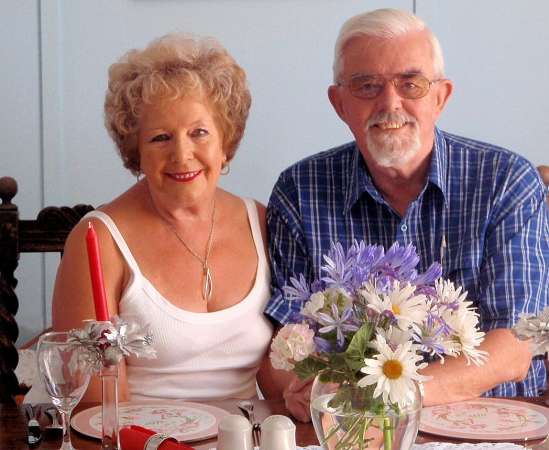 Ad. Article continues below.
Ten is another more formal photo I took, to use on invitations, etc., for our fiftieth anniversary. I'm beginning to show signs of wearing out, but Jacqui is still looking pretty good.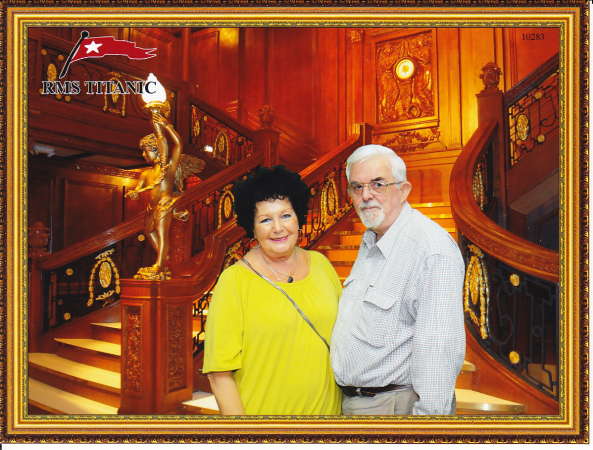 And last but not least, our final voyage, on the Titanic. No, we're not ghosts, an exhibition about the ship and its misadventure came to Melbourne and we were able to be photographed against a plain green background, into which the grand staircase of the ship was pasted. I guess we both look a little middle-aged now, but not too bad I think, after what was then, nearly fifty five years of marriage!
Do Brian and Jacqui's photos take you down memory lane? Do you remember the fashions, celebrations and family outings that they had? Tell us about your own memories in the comments below…