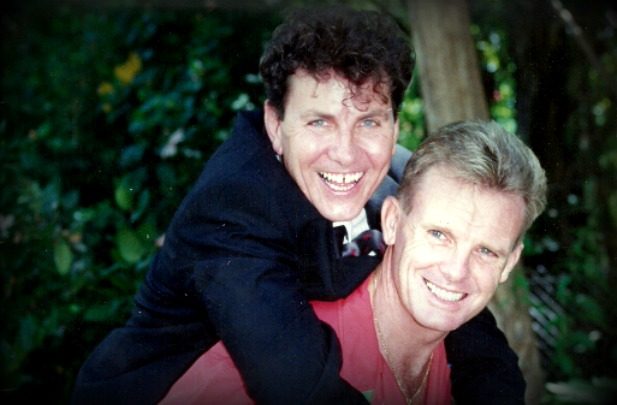 I was born in country Western Australia in 1944 and raised by two very loving but very strict parents and I think at the age of five realised I was 'different' — gay!
My partner of 30 years, Sacha, was born in Townsville, north Queensland in 1941 and raised in an orphanage where sadly he suffered some abuse, but being a survivor he was able to leave the orphanage and take up a career in show business.
One of his first jobs was in the chorus of the musical Funny Girl starring Jill Perryman who is now a close friend.
Meanwhile I was having problems accepting my sexuality — as were my family initially. I was terribly shy with a very bad stammer — so bad that when I was asked a question in class I would wet my pants out of fear and frustration at not being able to express myself.
Sacha continued his career in show business and ended up touring Europe with his own show. I moved to Sydney in 1971 where I met the man who was my first partner of any consequence — John Frost — who is now Australia's most prolific theatrical producer.
Ad. Article continues below.
We were together for seven years during which time I was a tour guide on the opening day of the Sydney Opera House and then moved to to Her Majesty's and the Theatre Royal where I worked with and became friends with many show business identities from all over the world.
Sacha was working all over Australia at this time in musicals, revues and television specials.
In 1980 I moved to London where I met the English actress Su Pollard while I was working backstage on her show in the West End — Hi-de-Hi. To my surprise, being gay, we fell deeply in love and were married for eight years until my father passed away and I returned to Australia where I stayed.
About a year later I met Sacha backstage in John Frost's office at Her Majesty's in Melbourne and after a brief period we started a relationship, which is today as strong as it was almost 30 years ago. We moved back to my home town of Perth to be near my Mother — who was so accepting of Sacha she always introduced him as her 'son-in-law'. Sadly she passed away 11 months ago and the loss for both of us is impossible to put into words.
After we returned to Perth we decided to ask a restaurant in Mandurah if they would be interested in presenting cabaret acts and they were very open to the idea. We ended up presenting performers who included Julie Anthony, Jon English, Todd Mckenney, Amanda Muggleton and others with great success.
Ad. Article continues below.
When I was 11 I wrote a fan letter to the Hollywood star Debbie Reynolds who to my surprise answered with a lengthy handwritten letter and we stayed in touch over the years — finally meeting when she came to Australia in 1978 and forming a close friendship.
This led to us approaching Debbie to appear at His Majesty's in 2008 in the musical Irene and she was happy to fly over for a month. The show received great acclaim and Debbie was a joy. She also adored Sacha. We are in touch regularly to this day.
Sacha then decided he did not want to retire so became the wardrobe person for the principal artists in all of the WA Opera performances — in fact he is back there next week for the next opera.
Having moved to Mandurah to be near my ailing mother I obtained the job as box office manager at The Mandurah Performing Arts Centre. Eighteen months ago I decided to reduce my workload and only work as 2IC each Monday and Friday. However, Sacha became and still is program manager for the seniors monthly Morning Melodies and whenever a performer comes to Perth he is asked to look after them — some of these have included Julie Andrews, Mikhail Baryshnikov and Andrea Bocelli.
Sacha may be 75 and I am 72 but we have never been so busy and being so has kept us feeling much younger than our years. We are blessed to have a large circle of friends all over the world plus John Frost asks us to attend all of his opening nights — the most recent being My Fair Lady directed by Dame Julie Andrews at Sydney Opera House last month.
Ad. Article continues below.
Sacha also books special events into the Arts Centre where he wants to encourage more seniors to attend performances and has been successful to date. Before he arrived Morning Melodies attracted audiences of less than 100 but each event now averages about 400 with buses coming in from Seniors Villages etc.
Our next big event will be our wedding in London on Easter Sunday, 2017. People constantly ask us what the secret is to our long and happy relationship and we both think that it is humour and a supportive group of much loved friends.
Do you have a personal story to tell? Share it with us. What do you think the secret to a long and happy relationship is?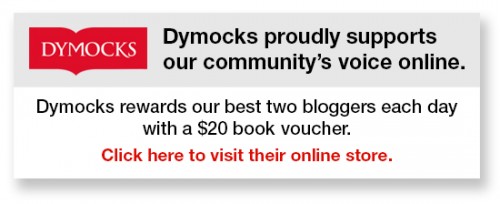 To write for Starts at 60 and potentially win a $20 voucher, send your articles to our Community Editor here.