Unravelling the fabric of history from Paris to Washington DC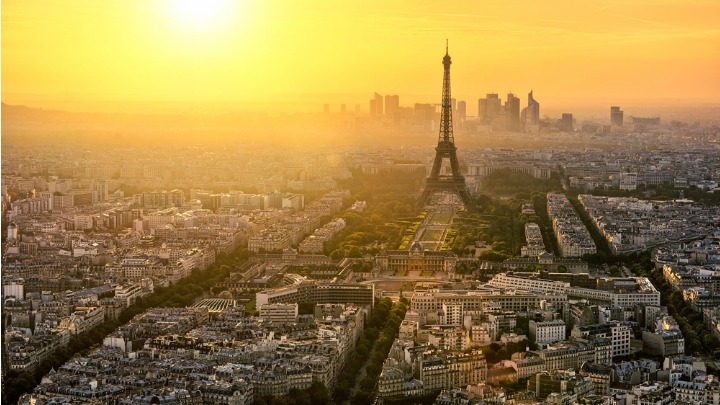 What would Paris serve up, this 9th trip to our beloved city? But only seven days to explore and investigate. I wanted more but Virginia had Scandinavia in mind. Virginia prevailed.
I recently read this quote from Comte de Rambuteau, Haussmann's predecessor as Prefect of Paris in the mid-19th century:
Parisians are like children; one constantly has to fill their imagination, and if one cannot give them a victory in battle every month or a new constitution every year, then one has to offer them daily some new building sites to visit, projects that serve to beautify the city.
So what is truly new in Paris in the European summer of 2016? Fondation Louis Vuitton in the Bois de Boulogne doesn't qualify, that's old news, opened 18 months ago. And the Picasso and Rodin museums, both recently reopened after years of renovation, sort of sneak in under a liberal interpretation of new.
There definitely is the current Palais Galliera exhibition Anatomie d'une Collection (till October 23 2016). Be generous and acknowledge it's new even though it's actually a retrospective from its archives. The central thesis of this exhibition is that there is no more compelling, more intimate way to demonstrate an epoch, a personality, a culture, a history than to display clothes to tell the story. Is that really Bonaparte's waistcoat or Marie-Antoinette's corset and where and when would they have worn them? How cute the Dauphin would have looked in his frilly chemise and what an impression Josephine would have made in her resplendent gown. No wonder Audrey Hepburn was a French favourite, elegance-defined in those cute hats and Givenchy dresses. Yes Gala Dali would have looked ridiculous in that shoe-hat but that's the price you pay for marrying a surrealist. And, finally, Brigitte Bardot's swimsuit is hot even without Brigitte in it.
Ad. Article continues below.
On our way home we had the opportunity to extend both our French Connection and our fashion-odyssey by visiting DC, as the Washingtonians call it. What's French about Washington you ask? Well its street-plan was, after all, designed by Pierre Charles L'Enfant. Pierre (later Peter) was born in Paris in in 1754 and was recruited to join the American forces in the War of Independence. After the American victory in the war, in which he fought in the front line and then joined George Washington's personal staff at Valley Forge, L'Enfant established a successful civil engineering firm in New York city, leading to his appointment by Washington to devise the city plan for the new Capital.
But I digress from the theme of fashion and clothing…because at the National Museum of American History there was more famous clobber  including George Washington's military uniform,  a Frank Sinatra outfit including trench coat and homburg hat, a James Brown (The Godfather of Soul) outfit and Michelle Obama's ball-gown for the Inauguration Ball.
Then we saw something unexpected, something truly special. In amongst the manifold treasures of the museum is President Abraham Lincoln's top hat. Not any old part of his wardrobe, indeed not even any old top hat, but the one he wore on the night of his assassination! Now, there have been many astonishing artefacts and historical objects in our travels over the years… Egyptian mummies of several thousand years in age, the Mona Lisa, the Venus de Milo, the Rosetta Stone, the cherry pip with 185 carved faces on it in Dresden's Green Vault, the Apollo 11 capsule, the original Wright Flyer…but is there anything quite like this in terms of historical significance, given Lincoln's place in shaping the Western world as we now know it? The plaque in front of the hat says that is "one of the Smithsonian Institution's most treasured icons".
Rightly so.
Share your thoughts below.