Unprotected sex with a new partner after 60? [Sex after sixty]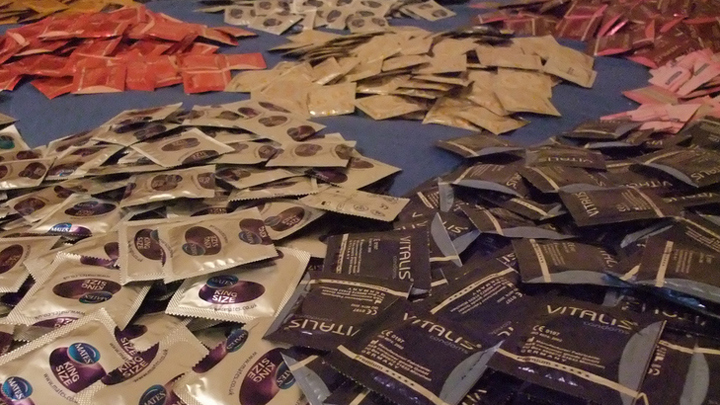 I must confess I've had unprotected sex with two men in the last ten years. But given what I know now about how easy it is for men (or women) to get casual sex nowadays I doubt if I would ever have unprotected sex again!
A few months back a reader of this regular column put this comment on one of my blogs:
"How do you know if a man is sexually active? If he's breathing." (Ian 20/11/13) Of course this may not be 100% accurate but you should get the message.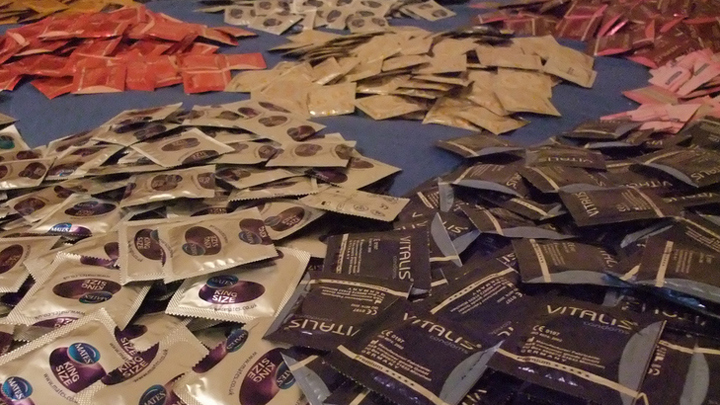 Ad. Article continues below.
The rates of sexually transmitted diseases such as chlamydia, gonorrhoea and syphilis have doubled for people in their 50s, 60s and 70s in the past decade, but safe sex awareness among older adults and its promotion by doctors is still lagging. The medical people are blaming the increasing incidence of sexually transmitted infections (STI's) in the older population to Viagra and the internet dating sites. The reports are also finding that STI's are now on the increase in retirement villages and nursing homes.
No doubt having any form of STI's at our age is not something we want to have to contend with!
So unfortunately for those of us considering taking on a new partner especially one from the internet it's back to what we used to say to our kids: "IF IT'S NOT ON. IT'S NOT ON!"
Many women I know tell me that it's such an embarrassing subject and that they think it's like saying to a man, "I don't trust you."
Ad. Article continues below.
Well unfortunately you can't ever know what any single (or married) person is up to. I was besotted with Matthew, a man I met on RSVP five years ago. We were involved for almost two years before I discovered he was active on four internet dating sites and still tomcatting around everywhere while he was involved with me.
During the process of writing my book about online dating last year men started telling me stories. Most of them were about their married mates who they said weren't getting 'any' at home anymore and had resorted to the internet to get 'some'. I was told the younger businesswomen who just wanted sex were the best as they didn't even want the men to take them to dinner.
My how things have changed. When most guys in their sixties were young the only way they could be guaranteed regular sex was by marriage. Now regular sex is available at anytime anywhere just by paying a moderate fee to an online service. I wonder how many of these guys are having safe sex.
When I asked five men about their attitude to having unprotected sex these were the responses:
Male 1. "Depends. If it's an older woman I don't even think about it because their not likely to have multiple partners."
Ad. Article continues below.
Male 2. "If I've never met her before then I think about it but don't always use protection."
Male 3. "If the woman insists I do but I'd rather not."
Male 4. "I take my chances."
Male 5. "I do. Only because I don't want to be caught out passing anything onto my partner."
It didn't surprise me that male number one though that older women were safe. I've had that said to me at the beginning of a relationship. Women over sixty may not have as many options as a male over sixty, but women of any age can be just as promiscuous as any man.
Ad. Article continues below.
I'm not in a relationship presently and have been told that I'm on the wrong side of sixty and need to be realistic and start facing reality if I'm going to find a suitable partner at my age. What I am now sure of though, is that if it's not on it's not on.
Do you think that as we age we forget about the risks of unprotected sex?
Let me know about your experiences. xxx CaroleL
If you would like me to cover any particular topic in this column please email me at: [email protected]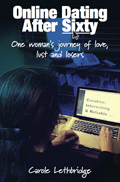 Carole Lethbridge is the author of "Online Dating After Sixty: One woman's journey of love, lust and losers". She has been both married and single over the last few decades and she has done her own research, gathering extensive data on relationships between females and males. Online Dating After Sixty is available for purchase for $21.50 via Booktopia.