UK tour 2003: a father and daughter's adventure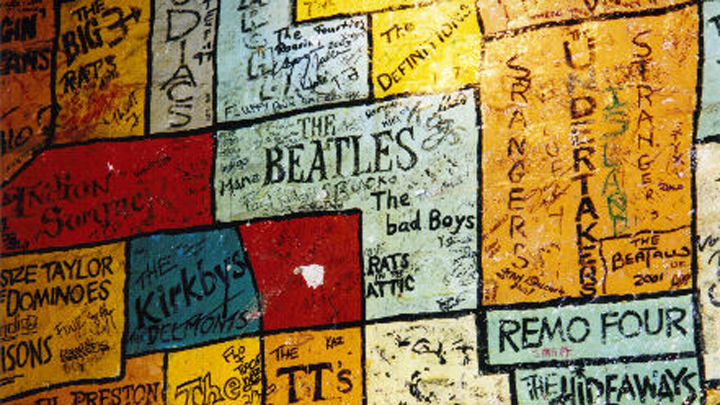 My daughter Charlotte was on a world trip in 2003 with her boyfriend. I met up with her in Belfast in Northern Ireland, around nine months into her trip. Her partner had gone on ahead to meet with his parents in Japan whom had flown from New Delhi to Dublin after touring and surviving South East Asia and bits of northern India. She was a little bit shell-shocked from the rigours of travel and the cultural shift from east to west. I'd just completed my Bachelor of Arts, after some thirty years absence from academia – I was in an odd frame of mind myself. A strange blend of relief and anticipation…
Together we travelled by ferry across from Belfast to Stranraer in Scotland. We'd been staying with my Aunt in Belfast, in the same house where my mother had lived as a young girl. Ardoyne still seemed oppressive; that is to say there was the vague sense of menace in the air. Although, in all fairness, it was not a sentiment that was shared by the locals; especially my Aunt. Indeed she was somewhat dismissive of that period known as 'the troubles'. 'Och we just got on with things – it's only a few hotheads who were a problem!' That struck me as a typically phlegmatic Irish thing to say! Especially as someone was knifed in an alley a couple of streets away, a few nights previous to my visit.
Nonetheless, we only had around a fortnight to spend some time together as Charlotte was planning to continue her 'broken' journey and take the train from Liverpool to London; then onto to Heathrow. She then planned to fly out to rejoin her partner in Japan.
It was a pilgrimage of sorts for me. I was born in Paisley in Scotland and immigrated with my parents to Australia in 1952. I had returned, after an absence of half a century, to see for myself where my parents had originated. From Stranraer we caught the train to Glasgow, passing through Paisley and arriving in dead of night in Glasgow. We stayed with my cousin Ian, who I confess, I barely knew. We visited a few 'haunts' where my father was allegedly known, but it was all a bit underwhelming. Ian said to me that my father, his uncle was 'muh hero'. Although, what exactly he meant by that remark, I wasn't too sure and he seemed disinclined to elaborate further. We spent a few nights in Ian's flat and discovered, to our mutual chagrin, we had little in common apart from our long dead grandparents. After promises to keep in closer contact (which, neither he or I have done), we took our leave. The last news I heard of Ian, from another cousin, was that he had moved to the Costa Brava in Spain; finally escaping the cold that he detested.
Ad. Article continues below.
From Glasgow we pressed on to Edinburgh and took in the castle. There we saw, with a degree of revulsion, some implements of torture including quite a few amazing examples of Scottish weaponry from medieval times – dirks. Now at the most basic level, a dirk could be described as a long dagger with a straight blade. These fearsome weapons, unlike the Italian stiletto, were openly displayed as Scots were known to go through their daily lives fully or nearly fully armed; always appearing like warriors. In fact they were even known to go to church with their broadswords and dirks. Edinburgh felt very much to me like a medieval city in the narrow cobblestoned streets around the castle and the 'Royal Mile'. We stayed in the Youth Hostel – although how I managed to stay there is somewhat of a mystery to me now. In any event, we watched our backs and occasionally I felt that a dirk might have come in handy when you poked around those dark slightly sinister streets, alleyways and closes; where you can encounter the odd addict, shooting up. Anyway we survived Edinburgh and took again to the train and journeyed south to Newcastle.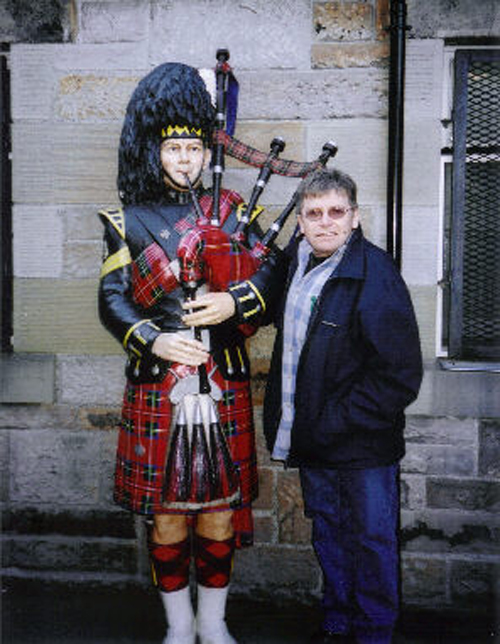 The trip was quite uneventful although it was rather amazing to me that the train track was very close to the shore line. Indeed, at times it seemed, from our perspective that we were traveling over the surface of the water – I almost expected to see the tide come rolling down the aisle! I looked out to the left and caught sight of the island of Lindisfarne, also known by the soubriquet Holy Island. There had been a monastery/priory on the island, founded in 634 AD by an Irish monk Saint Aidan, who had been sent from Iona (an island off the west coast of Scotland) to Northumbria at the behest of King Oswald. The Vikings sacked the monastery in 793, putting the monks to the sword and causing much anxiety throughout early Christian Britain. That event is now generally accepted as the commencement of the Viking Age. Some 'baby boomers' may remember a folk/rock band, dating from 1968, based in Newcastle also called Lindisfarne who hit it big with a tune called 'Lady Eleanor'. Their music had rather an aura of the mystique about it, and the lyrics for 'Lady Eleanor' were inspired by Edgar Allan Poe's short story, 'The Fall of the House of Usher'.
Ad. Article continues below.
I dutifully passed this all this information on to my daughter who murmured appropriately, 'Oh yeah…right' and went back to reading her book. Ho hum!
She was more interested in the fact that her grandfather James (my father), at age sixteen or thereabouts, had ridden his push-bike from Glasgow in Scotland south, and then across country from west to east to Newcastle in England – a distance by road of about 240 kms. Basically he had 'run away' from home to become an apprentice upholsterer; although I suspect that his idea was to put distance between himself and his stepmother whom he disliked intensely. So, even though I was not following his same route, my intention was to see where he had spent some of his formative years. Taking my daughter's lead, we again found ourselves staying at a youth hostel in Newcastle. Quite by accident, I found that there was an upholsterer's workshop nearby and in close proximity to an over-run graveyard – I found the coincidence to be rather disquieting! Accordingly, we only stopped there overnight and caught another train back across to the west coast and Liverpool.
Ah Liddypool, home of the Beatles and, and, and … oh Lord – just log on to Wikipedia – it's one of the most culturally diverse and interesting cities in Europe! My Beatle mania had to be indulged! Suffice to say we went on the 'Magical Mystery Tour' in the psychedelic bus and other Beatle related excursions and had a great time! Saw their original homes, had a drink at the Cavern Club and heard a band there that utterly deafened us; saw Strawberry Fields and Penny Lane and came within touching distance of John Lennon's gold spectacles! I mean what more could you wish for?! But the time had come to put Charlotte on the train to London, and I caught a flight back to Dublin. I had a 'dirk' also of sorts – a Swiss army pocketknife that I forgot to take out of my carry bag and put into my check-in baggage. When I passed through customs, immigration and the like at John Lennon Airport, I caused the scanning device to go berserk. They didn't arrest me but the knife was confiscated; so much for Scots' pride. I imagined I saw a smirk on the face of John's statue.
Ad. Article continues below.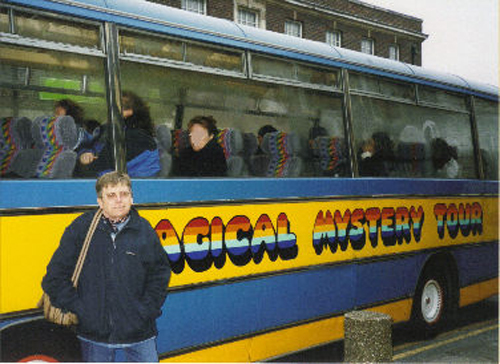 Have you ever travelled with your children? Where did you go and what happened? Have you ever been stopped at security? Tell us below.