Travel tips: Bed and breakfasts are the way to go!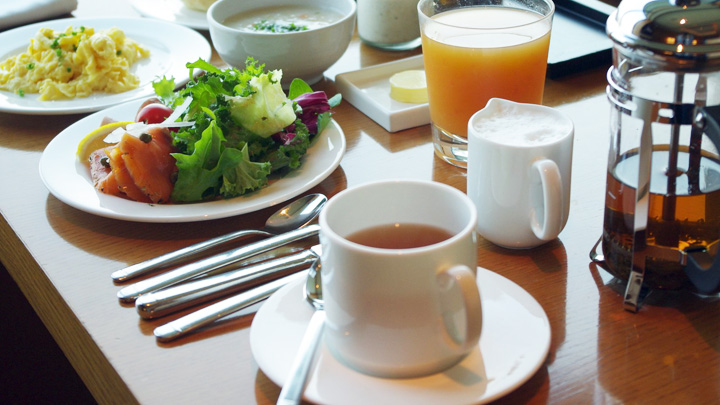 There are many types of accommodation when traveling both domestically and overseas: hotels, serviced apartments, RV's, hostels, and bed and breakfasts. The latter is our favourite.
Bed and breakfasts vary in their level of comforts. Some are very basic accommodation with shared bathroom facilities. Others exude the utmost in luxury. While there are some excellent hotels throughout the world, B & B's offer something more.
Hosts
The hosts at B & B's often make or break the experience. Many will go out of their way to make your stay memorable. Even when the facility is not ideal, having a friendly and helpful host mitigates what the accommodation is lacking. The host will be able to direct you to interesting places to visit in the local area and some will even provide you with accessories such as hiking poles.
Ad. Article continues below.
In one B & B in Lima, Peru the accommodation was quite basic. However, the host could not do enough for us. While there were a few things that we could have complained about, including the fortress-like facility, the warmth and caring attitude of the host was memorable. At another B & B in Nice, France, our host also could not do enough for us. When our leased vehicle had an issue, she had us follow her in her vehicle, directing us to the Renault dealer and conversing with the service manager as to what the issue was with our car.
The Breakfast
A good B & B will really make an effort to serve up a healthy and nicely presented breakfast. The types of breakfasts can be quite varied depending on which country you are in. We have found American B & B's rarely disappointing. In Europe, they can be quite varied. We stayed at one B & B in France where breakfast consisted of a croissant and coffee – that's it. In contrast, at the one in Nice we had a wonderful full breakfast with the added advantage of beautiful views of the city below and the Mediterranean in the distance.
In northern California, we had an incredible experience where the host prepared a five-course breakfast with a prayer before commencing. It was probably a bit over the top, but still enjoyable. In Kona, Hawaii we stayed in the hills above the city with great views and we savoured the tastiest coffee which was grown on the property by the host.
Ad. Article continues below.
Connections
One of the great things about B & B's is the people that you meet. It is a more intimate setting whereby you usually, will share the seating with other guests and invariably, discussions take place. This is a real positive over hotels. Camaraderie and friendships often result from these encounters. It beats going down to the hotel restaurant, sitting at your own table and having minimal contact with the other guests. We have a number of people who we met at B & B's who have joined us on our travel blog.
Overall, we find the experience of bed and breakfasts rewarding and affordable in most cases. The only downside is if someone has issues with their knees or back, climbing up two or three flights of stairs can be a problem, however, many times hosts are willing to assist.
If you haven't had much experience with bed and breakfasts, give it a try; we are sure you will enjoy the experience.
When you travel, what type of accommodation do you stay in? Hotels, hostels or B&B's? Why? Tell us your travel stories below!