Travel partners with benefits – can the relationship last the distance?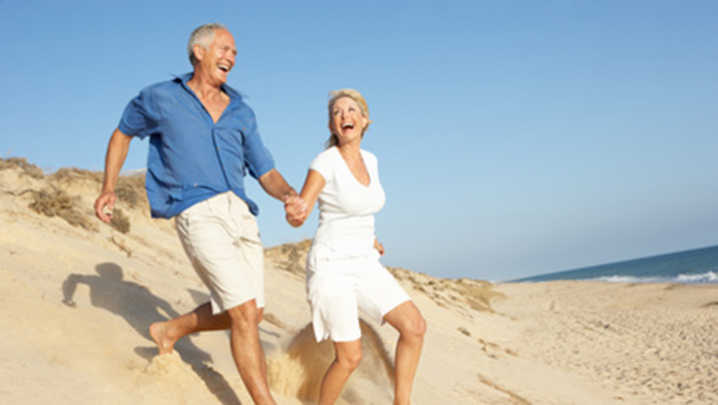 "The value of a relationship should not be measured by the length of time the relationship lasts, but by the strength of the bond that exists every moment you are together. When you eventually say goodbye, you need to appreciate the moments you had, more than you dread the moments you won't have"
"Guess what! I'm 'sort of', engaged," my friend David announced excitedly as I collected him from Brisbane's International Airport arrivals lounge.
Like many single men, David 56, had travelled overseas for a tropical holiday, ready to explore a new culture, do some diving and, maybe, 'get lucky', meet someone and have a wonderful summer romance – the sugar coated stuff of great books and movies!
The smell of tropical, frangipani flowers and a few glasses of wine will make even the most hardened traveller a little weak at the knees when they meet someone new and there is that instant attraction. Wrinkles and a few "wobbly, flabby bits" rate second only to a great personality and the desire to have some companionship on the road, far away from home. Some people are able to live in the moment, enjoy what life has brought them, and accept that most things are not permanent. This means they are willing to create a relationship despite the limited time.
Before embarking on a holiday romance with your new found travel partner, it is important for both parties to understand the "Rules of Engagement" and NOT to have huge expectations.
Ad. Article continues below.
Both travellers need to do a check on their expectations and ask themselves a few questions.
What are we hoping to get out of this?
What will the future hold?
Is physical intimacy, something we can accept, even though the relationship may be over when the vacation ends?
Most "vacation flings" will end very soon after the last kiss and with no hard feelings by either party.
David, certainly didn't think marriage would be in the cards when he initially boarded his flight to Thailand; just a nice little "uncomplicated" fling would suit him fine. However, once in his island paradise, and caught up in the moment, David fell head over heels in love with a young lady. Note the word, "young!"
After three weeks of vacation romance, he was ready to make a long term commitment to his new found love. The fact that David's "sort of fiancé" is 25 years old, should not cloud my judgment when it comes to his desire to make their relationship work.
Ad. Article continues below.
Obviously, there are some who travel to Asian countries purely for sex, and are not worried about age, looks, personality or the ability to hold a decent conversation with any partner. With one in three marriages ending in divorce, and the huge surge in overseas travel for the baby boomer generation, an important and rarely mentioned aspect is the risk of sexually transmitted infections (STIs). Make sure safe sex is practiced at all times, and especially after a few glasses of wine!
There is that old saying, "Love Conquerors All" and these days there is no reason why a holiday fling cannot make the transition to a "real relationship". With the assistance of social media and the huge advances in communication technology, such as Skype and FaceTime, it is easy to stay in touch and plan more vacation meet ups. As with all relationships there needs to be trust, honesty, communication and commitment if it is going to survive the distance.
Despite the odds, a small percentage of holiday romances do end up in long term relationships and even marriage. Back in the 1980s, some of my dearest friends met while they were travelling on overseas holidays, when they were young and fancy free and had the whole world at their feet. Subsequently, their marriages have stood the test of time, despite the initial emotional and financial hardships of living on different continents.
Tropical islands seem to play a big role when it comes to holiday romances and sometimes, "the best-laid schemes Of Mice and Men often go awry".
Ann, 54, from Toowoomba, explained that she and her travel partner initially set realistic expectations, (The Rules of Engagement) to live life in the moment and enjoy each other's company while they travelled in Asia.
Ad. Article continues below.
"The physical attraction was immense," blushed Ann. "And we had a wonderful time. When you travel with someone, you learn to rely on each other and a close bond soon develops".
Ann is now facing the reality that a long distance relationship is out of the question with someone she really cares about.
"An ocean separates us and he doesn't see how we can maintain a 'real relationship.' I feel a bit silly really, I should have known better. I made a mistake and fell in love with someone I met on a holiday. I am prepared to cross oceans for him but he will not even jump a puddle for me!"
As David and Ann found out there is nothing wrong with travelling with 'friends with benefits' and having a holiday romance and yes, sometimes you could get lucky and just meet the love of your life. However, it is important to remember to have realistic expectations, practice safe sex, treat your travel partner with care, but guard your heart, because once it is broken, it's a bit hard to mend with duct tape!
When I asked Ann if she had learned anything from her holiday fling, she thought for a moment and gazed off into the distance.
Ad. Article continues below.
"I had the best time of my life and I have some great memories and photos to prove it!" she smiled.
Names and locations have been changed in this article.
 Have you ever met someone travelling that you just clicked with? Did you keep in touch or did things end when you got back to 'reality'? Tell us below.