Tracing my family tree: How I got into genealogy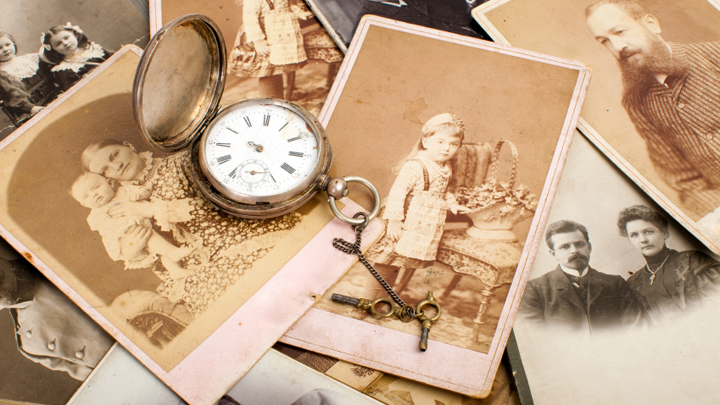 About 15 years ago I thought it could be interesting to trace my family tree.
To my knowledge no one had ever done it – couldn't be that hard, plenty of others do it, lots of support and facilities! Little did I know what a world I was opening up!
I had lived most of my younger life in a small country town surrounded by relatives, so I had easy access to my immediate and extended family. They would know everything there was to learn about previous generations, wouldn't they? This is one of the bigger mistakes I made – memories fade and family folklore isn't always true.
My family were great photo takers so that helped a lot in identifying people, but they didn't always write names on the back of the photo (remember when we used to do that and date them?) I have since learned that is "a must" even in the digital world.
First off I talked to Grandma and asked for her parents' names in full and their places of birth and dates were impossible for her and "somewhere in County Limerick, Ireland" didn't quite cut the mustard. Then I discovered the Genealogical Society of Victoria (www.gsv.org.au) and all my prayers (and nightmares) were on their way to being answered (or so I thought). I went to an introductory session and discovered that there are hundreds (probably thousands) like me out there wanting information. This was a revelation, and even though I didn't know all the terminologies, I knew this was something I could get my teeth into.
Ad. Article continues below.
After several sessions I purchased a family tree program and taught myself to use it. I spent many nights chasing a line, which more often that not ended up at a brick wall. How could there be so many people born in Ireland with similar family names and birth dates?
I learned to use microfiche, I researched via the web, and I purchased certificates from The Registrar of Births, Deaths & Marriages. These gave a wealth of information such as parent's full names, mother's maiden name, occupations, and on death certificates "where born and how long in Australia".
Hooray! Confirmation! My great grandparents did, in fact, come from County Limerick (I later discovered that it was from the town of Hospital, Co. Limerick)
By then I'd found another "branch of the tree" from Cornwall. I joined Irish and Cornish research groups, joined chat rooms and placed queries on web pages. I visited cemeteries, churches, and historical societies. A few years ago I visited Cornwall and Ireland and discovered some of my roots. It was interesting to see the towns and villages that are part my history, but if I am going to do heaps of research on another visit, I may have to divorce my husband. He was very patient and encouraging but when I would say "let's take a little drive down to Redruth or St Agnes again" his eyes would roll.
I have boxes and books and photos and stored information to keep me "researching" until I die – then someone else can continue the job.
It is never-ending and never, never dull!
Tell us, have you researched your family tree? What did you find?