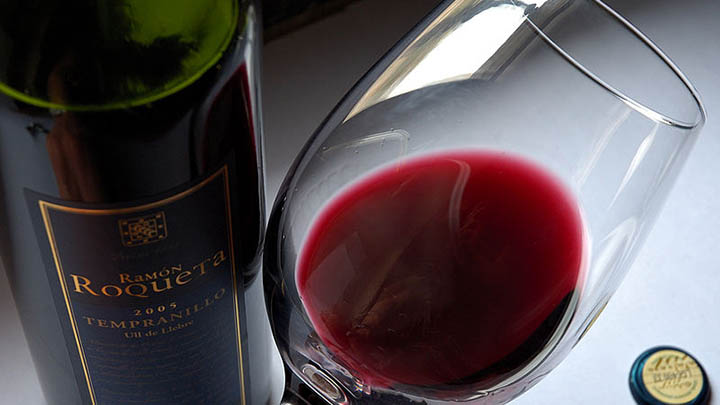 To be frank I not sure if I'm cut out for wine tours.
Don't get me wrong…I love wine…love to drink it, love to eat with it, love the company I tend to be with when I consume it (even if it's just myself!) and I love the countryside wine is typically grown and made in.
All in all, wine is a good thing. But some of the viticulture industry's customs, traditions and more so behaviours, leave a little more to be desired.
Take for instance some of the vocabulary, which is used to describe the fruits of their labour. Sure, hints of this, notes of that, whispers of something else, are all quite poetic and add a certain je ne sais quoi to the whole experience…but sweaty saddle?
I kind of know what they mean but do I really want my shiraz to have hints of a cowboy's sticky crotch with a wisp of the saddle he's been sitting on while driving 10,000 cows across the Nullarbor? It might be a very meaningful and provocative description for a big meaty red but is it really designed to titillate your taste buds?
Ad. Article continues below.
Forrest floor is commonly used to describe a Pinot Noir; hints of gasoline are quite often paired up with Riesling; barnyard – think forrest floor with the added fragrance of compost and animal manure; or my person favourite, liquid Viagra or sex in a bottle! Me…I just can't wait for the taste of decomposing leaf litter and undergrowth to kick in…
Seriously though, some of the word salads that are tossed together to come up with, what the winemaker (or some young 20-something pimply faced marketer), thinks is a suitable description for their efforts are just laughable.
An incredibly sexy nose of smoke, black fruits, cappuccino, and cigar box is followed by an expansive, terrifically concentrated wine with a sumptuous texture, no hard edges, beautifully integrated acidity and tannin, and a long, 35 second finish. 
If this was one those liquid Viagra ones, I'd want my money back…no hard edges and a 35 second finish?Hmpfff…liquid Viagra my butt!
And the there's the endless number of medals and point scoring systems, not the least of which is ever-vesicant James Halliday. Now, the critically acclaimed wine critic knows a thing or two about wine. His reviews are revered the world over and he is by far Australia's most senior wine connoisseur. When Mr Halliday awards a wine 95 points and above, he means it. You can't get 95 points like some people seem to get their drivers licence…out of a cereal box; you need to earn them.
Ad. Article continues below.
And if you've earned them, you should feel rightfully proud to brag about them and tell everybody how good your bottle of plonk is. However, when I rock up to a pleasant enough looking cellar door, pay my nominal tasting fee, sit through the standard spiel about the history of the place and worldly intentions of the winemaker, but then have the tasting host tell me with overwhelming exuberance that this particular drop scored 83 points from James Halliday, my curiosity and wonder as to why I have notes of Colgate on my palette dissipate. Really? Is it worth shouting from the bleachers'?
There's got to be a good palette cleanser here somewhere…I wonder where they keep their saddles?
What's the most ludicrous description you have ever read for a wine? What do you love or love to hate about the viticultural industry?