Tobe Frank – shopping with your granddaughter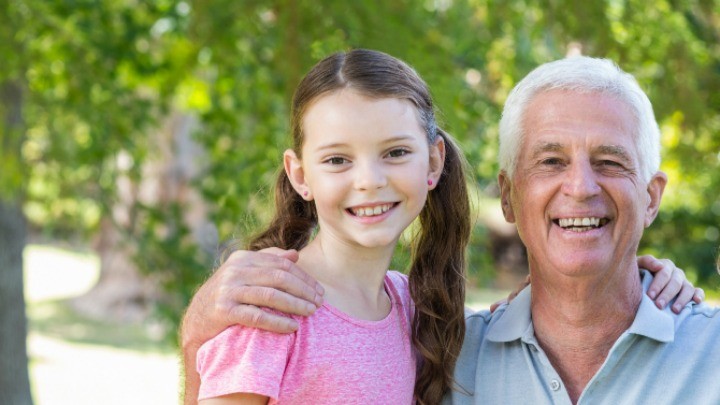 To be frank it was simultaneously the most fun I've had and the most awkward I have felt in a long, long time.
The Missus and I were sitting the grandkids mid week, whilst my daughter #1 and her husband, enjoyed a long overdue romantic interlude. My eldest granddaughter, nearing her teens but not quite there yet, had a school assignment to complete and needed a few things from the local shopping centre.
As the Missus had her hands full with Master 7 who was a little unwell, it was left to moi to take Miss 12 to the shops. Now in days gone by, when we were that age, and even when our kids were that age, it'd be more a case of the kids taking themselves off to the shops. But times have changed and 12 is just a touch too young to be heading off independently.
On route to the centre, Miss 12 announces that we have to pick up one of her friends who is part of her assignment group and she needs to come too. Hang on a minute I thought, this was supposed to be a quick trip to the shops for essential school supplies yet has already turned into a teen-shop-fest! "Gramps, she has the list of things we need. Her mum knows and is expecting us. I called them…TRUST ME!"
Feeling a little suckered, but dutifully compliant, we headed to Miss 12 #2's house and it was then that the giggling started. As soon as they got back in the car together, they were carrying on like Beryl and Sheryl from the bridge club. I couldn't quite keep up with the conversation as the language was, how shall we say it, millennial. There was more jargon, acronyms and abbreviations than an economic report at a government convention.
Ad. Article continues below.
Whatever they were saying, they were having fun. And it continued in the car park, and once inside the shopping centre too, barely pausing for breath. They talked over topped of each other, although somehow seemed to not only keep up with their own conversation but acknowledge the other's as well, sometimes pausing mid sentence to blurt out a little chuckle at what the other has said, before continuing on their own blistering pace.
It was a lot of fun. I escorted them through the centre, just a step or two behind them, listening intently but not really understanding. I watched as they debated the pros and cons of which supplies they were going to buy. They had the quality versus cost debate, settled it quickly and moved on. I think the suckering continued as I am sure I ended up purchasing a few crafty items that were not on said list. Oh well, at least I wasn't buying them something that would require more time in front of the box or some electronic device.
They then convinced me they were in desperate need of sustenance, so we obligingly stopped for a replenishing break. The giggling gasbags continued their private but very public (because of the volume setting) conversation in between slurps of thickshake and bites of doughnuts (yes, with the odd bit of doughnut flung across the table thanks to talking and eating at the same time).
It truly was delightful. I couldn't get a word in edgeways…it almost felt like I wasn't even there. And in a way I didn't need to be. Two Miss 12's should be able to enjoy the safety and freedom of spending time (and money) together in a big shopping centre.
Ad. Article continues below.
Once we'd finished our refreshments, we headed back to the car and proceeded to drop Miss 12 #2 back at home. I received a delightful, "thank you Mr Frank" as she scurried inside, but it played second fiddle to the huge hug and kiss on the cheek I got from Miss 12 when we got home.
"Thanks Gramps, that was SO much fun!"
And that's all the thanks I needed.
Have you enjoyed the company of your grandchildren whilst still feeling out of place? Is simply watching them, pleasure enough?