Tobe Frank: Keeping up with the Griswolds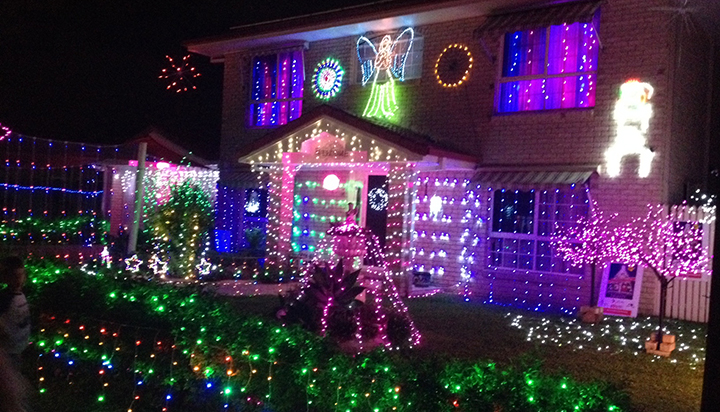 To be frank Christmas at the Frank's has always been a magical time. It's certainly one of our great sources of tradition, pomp and ceremony.  From adorning the tree with decorations collected throughout the ages and across continents, to carols by candlelight with the grandkids, serving carrots and beer for Rudolph and Santa, to the game of Christmas Day beach cricket and obligatory afternoon nap.
These traditions have seemingly always been there. I can't remember a time when they weren't. They are now being passed down to the next generation to treasure… And uphold!
However, there's a darker, more twisted side to this magical, fun-loving time… And that is keeping up with the Griswold's!
Around about mid to late November there's an unusual number of ladders pitched to roofs, with men perched in precarious to perpendicular positions trying to titivate their abodes with more light bulbs than a Las Vegas casino. More bling than Mr. T in Tiffany's, and more decorative plastic than a Joan Rivers show.  And what a turf war it is, a war of attrition on an LED scale.
Ad. Article continues below.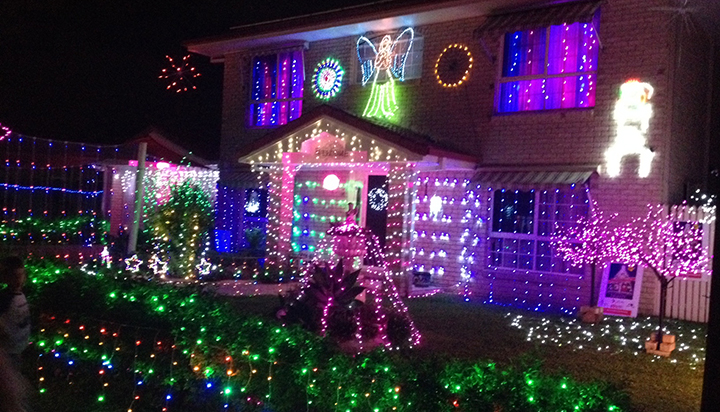 Bunnings is where battle lines are drawn. Men surreptitiously eyeball other men and instinctively upscale anything the other had their eyes on.
"I see you have the six metre multi-colored flashing LED rope… Me? 25 metres of pure joy. Two packs actually, that's 50 metres. Pal… 50 metres!"
"You're buying the 20 inch star?  Got me the five foot star with dancing girls and an eggnog fountain here."
Ad. Article continues below.
It gets worse and worse every year, Bunnings must love it.  You find yourself back there four or five times in quick succession.  Sometimes because you've gotten home, only to discover your neighbour has erected a life size replica of Santa that throws candy to adoring fans every five minutes and you must do something to counter his new draw card.  Sometimes, it's because you have to buy another power board, waterproof adaptor, power lead, interconnecting doobiewhacker or some other shit that'll make all this stuff turn on.  Or maybe it's because you realise, once you've finished that it takes you half an hour to turn all the buggers on and another half an hour, at way past bed time, to turn it off again. You're parting with another month of your pench to automate the arse off your Merry-Christmas-mine's-bigger-than-yours-lightshow system.
This year it's everything solar. Which is fantastic. Typically I am reminded of that scene in National Lampoons Christmas Vacation, where the electricity meter is spinning faster than a Shane Warne googly every time I plug in another run of energy sapping, pench draining, cheap Chinese imported lights.  But this year they can run 24/7 for all I care.  No doubt the savings I'll make in power will be largely lost when the buggers don't work again next year and I'll be back at Bunnings eyeballing the other men and what they've got their eyeballs on.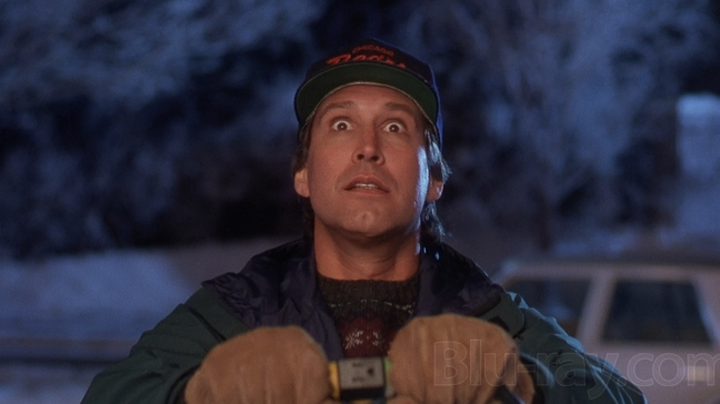 Ad. Article continues below.
The punters love it though, don't they? They couldn't give a toss if it's the biggest 'look at me and my house' contest since the Jones' moved in. One bloke in Everton Hills in Brisbane was apparently asked to switch his lights off because it was causing traffic problems bigger than his little thingy could handle.  Can you imagine? This poor bloke has probably spent months and thousands of dollars up-scaling the shit out of everything anybody else had their eye on, only to be told by some council jock to shut shop and pull the plug.  I don't think so pal.  Get off your high horse and let the people be merry.  The informant was probably his neighbour, who's dismal display was caught wanting… Bastard!  If people didn't want to see it, they wouldn't cause the traffic problem in the first place!
Now it's back to Bunnings for witches hats and traffic signals….
What are your experiences with the competitive side of Christmas? Does your street have some Griswolds?