Tobe Frank - I'm confused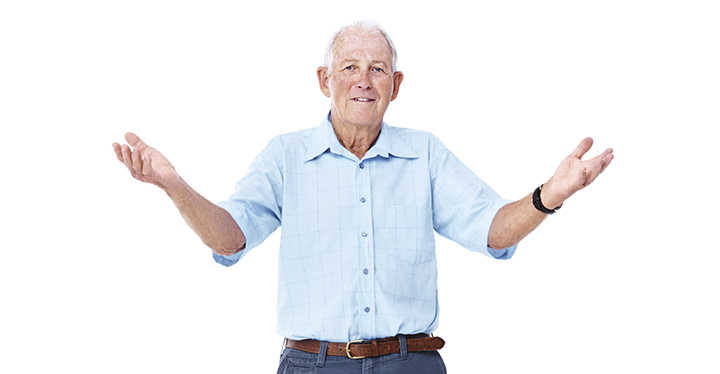 To be frank I'm confused. I am more confused than Inspector Gadget at a Confucius convention.
The source of my confusion is as diverse and varied as the animals of the Amazon.
For instance, I am confused by the whole Essendon v ASADA/AFL shemozzle… have been since the beginning of the sordid affair. There are more twists and turns in this story than Lombard Street in San Francisco. Whilst I am of the opinion that there was a devious regime of injecting 'questionable' substances, I am utterly bewildered how this inquiry can take over two years, start with the investigation of 35 drugs and end up looking into one, ultimately finding all and sundry not guilty.
Essendon has, lets say, walked a very fine line between what's legal, illegal and what's right and expected of Australian sporting teams. However, I don't think the warpath the AFL and ASADA took was on the straight and narrow either. I believe the AFL has itself behaved poorly.
I won't pretend to understand the whole story and quiet frankly I'd prefer it to be starved of oxygen. I don't think I'm alone in my inability to follow the logic of the whole episode and would rather they just get on with playing the game.
Ad. Article continues below.
One of the other things I am continually confused about is the seemingly endless stream of reports and studies that our various levels of government commission. It's not the fact that they commission the report, it's more to do with the fact that they never seem to listen or follow through on the advice contained within. It's like, 'thanks for that, but nah'. The 2010 Henry Review into the Australian taxation system is a classic. Of 138 specific suggestions, the Rudd government ignored all but the most controversial and least recommended items – the resources and mining tax.
Guess what, the government got thrown out at the next election, the mining tax got overturned and yet we are about to embark on another broad spectrum, branch and root tax review. Who wants to take a bet that they'll come up with exactly the same recommendations…and ignored them again.
I'm also confused by the vehement views some people hold on issues like guns, gay rights, homosexuality, asylum seekers and other such socially polarising issues.
Maybe I'm more liberal than some, but I just don't see how people can hold such staunch views on things that largely don't affect them. How does the marriage of two gay people affect me? I'll tell you…it doesn't. What it means to me are two more happy people in this world. Should a gay male couple be able to adopt? Why not? If it results in an otherwise orphan child finding a safe, secure, warm and loving home, why should I care? As Anne Hathaway recently said, 'love is a human experience not a political statement'. In other words, the government should excuse themselves from governing anything to do with love or other human emotions…it's not their space to play in. You might not understand it, agree with it or like it, but to what extent is it going to impact you if you're unlikely to have gay friends in the first place?
Ad. Article continues below.
I'm confused about plenty of other things too, like why the missus needs another black shirt, different colour handbag or pair of shoes. I guess it's a bit like me buying another lure to hook that elusive red emperor…I just know it'll probably make no difference to my chance of success. Maybe I should commission a report into that!
Are you as confused as Tobe? What are sources of your confusion?
Ad. Article continues below.