Tobe Frank Episode 3: The Big Day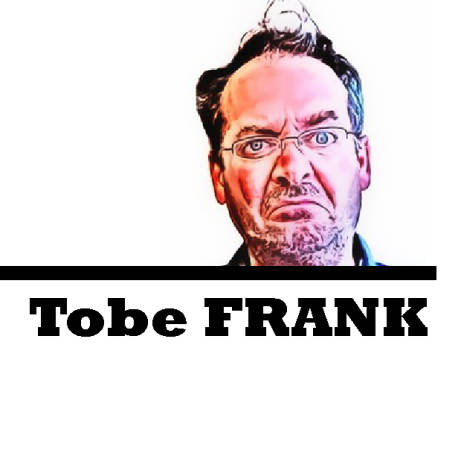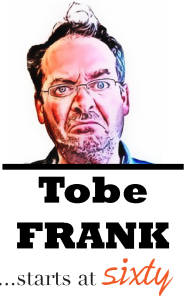 To be frank I was, super excited…no, grandpa-proud…no…oh hell I don't know what it was, but I just couldn't wait for this day.  The big day, well night really, had finally come.  I was taking my first-born grandson, five, to his first live footy game.  He was so excited he'd been going to the toilet all afternoon.  'Good', I thought, at least this way he'll be sufficiently dehydrated to not need a mid-quarter pee, just as Browny snaps truly from an impossible angle along the boundary just outside 50!
We'd smashed the sports store earlier in the day and bought a whole swag of gear…jerseys to scarves and a big ass flag.  We were fully decked out and ready to go.  We caught the bus and his excitement level went atomic.  'This is a great start', I thought.  He was the center of attention for the entire bus.  Flashing wry grins to the ladies and showing off his flag and jersey to the gents, whilst telling a few of them in the wrong colours just who exactly was going to win and by how much!  This is getting better.
We arrive and the atmosphere is electric…people everywhere…the smell of hot Four'n'Twenty's and cold, cold beer.  'Come on, let's get to our seats'.
Ad. Article continues below.
We find our seats, sit down and the first thing he says to me is "Gramps, when do we get back on the bus?"  What! Pardon?  Was he simply checking how much time of pure bliss he had before he had to begrudgingly depart?  Was he calculating how many goals were possible in the next three hours?  Surely he was rationing out his drink allowance to ensure pee break didn't upset aforementioned specky from Brownie?  Surely!  Was this little whipper-snapper serious?  'Later', I tell him, instantly feeling less comfortable in my surrounds.  'I'm hungry Gramps'….
'I'm thirsty Gramps', 'what happened then?', 'what's the score?', ' when are we getting on the bus?', 'is it late Gramps?', 'Gramps…gramps…GRAMPS!..I need to pee.'
This might have been better at home on the TV.