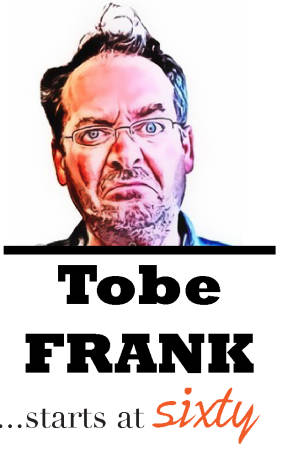 To be frank, I thought that I had changed my last dirty diaper a long time ago.  No, I wasn't one of those old school dad's who had mastered the vanishing act as soon as one of those curried nasties appeared.  Rather, I had been one of the original new age dad's not scared of odd shift at the shit table.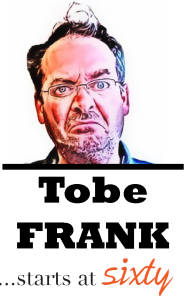 But now in my later years, I hadn't counted on so many shifts or so many of the other baby related issues.  Our daughter and new-born grandaughter had moved in for a month, whilst her husband was on an 'essential' secondment in Dubai.
Ad. Article continues below.
So our recently retired lives had been thrown back into the world of bunny rugs, onesies, cloth nappies (for the environmentally friendly days), disposable nappies (for the other 364 days of the year), creams, ointments, lotions, powders, mobiles, cots, highchairs, prams and strollers.
Sleep, oh gracious sleep, you have taken on a whole new meaning and not just for Bub.  The missus and I were the preverbial night owls, but now we may as well live in a retirement village that has a 6pm curfew!  My daughter's first mistake was naming Bub after a city that doesn't sleep.  Maybe next time she'll choose some sleepy little mexican town like Sayulita.
And boy does she have a wail…a wail bigger than Moby Dick.  If that night time bottle isn't ready in 60seconds flat, you'd better have some goddamn ear plugs or a Davy Crocket racoon hat or something…maybe a ticket to Vladivostok.  I have thought about inventing a bottle with a ring-pull at the bottom, so that once the teet is in bubs mouth, out comes the ring-pull and WHAM…shotgun feed.  Fed and back to bed in 2minutes.
Ad. Article continues below.
Oh and a warning to likeminded grandparents (who might be generous enough to take the kids and the grandkids in for a little more than few days) – ensure you take out the soiled nappy bag EACH AND EVERY DAY.  Should you not comply, when you tie the bag up and give it a good pull to ensure those little poo-packed parcels are locked away, you are bound to involuntarily inhale fumes more commonly associated with livestock that has been sitting on a ship in the Persian Gulf for 11 weeks.  Try the scented bags you say…this provides mere tenative relief from the inevitable.  Nothing can cut through the sweet soft fragrance of lavender like a nappy that has been stewing for 3 days.
And just one more little observation to leave you with…I have determined that rearing a baby can be likened to a traditional country fair.  Breastfeeding's a bit like bobbin' for apples, trying to put the dummy in is like getting the ping-pong ball in the clown's mouth, bath time is like the log ride (everyone's gonna get wet), sleep is like your chances of winning a big stuffed toy and changing nappies is like ridding the Gravitron – sometimes, half way through the ride, someone makes a big mess!!!!!  You whinge about the expense, but still you thoroughly enjoyed the experience (and usually go back the next year!!!).