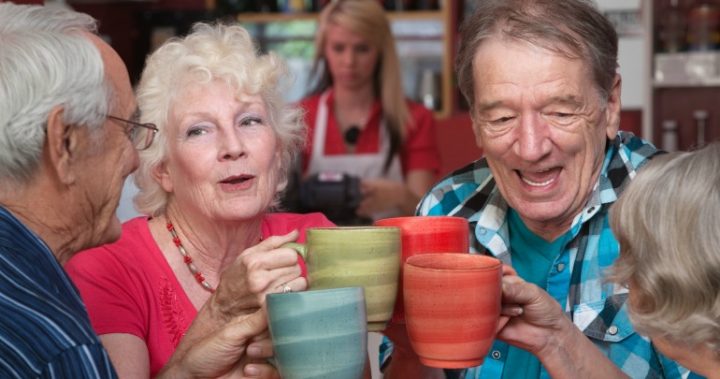 Aren't words interesting? I love the alliteration in the heading. It's part of an expression used by a maiden great-aunt, one I hadn't heard since I was a boy. My Aunt Carrie spoke about harnessing Septimus, the big bay gelding, and setting out for a day trip to Myrtleford (despite long years of residence in Tasmania), and how she loved the horses "…to tap a tidy toe."
Although she is the only person I ever recall using the term, the memory of it returned when I read it in a book a couple of months back. Then, surprisingly, I saw it once more in the last few days in a short story by Edgar Allen Poe.
The words go beyond alliterative (five words containing one plosive and five stop-consonants), they are onomatopoeic. I use the phrase as a heading because it is so expressive. If you listen, it's possible to hear the horses on a good blue metal road surface; nobody speaking it could fail to convey a picture of a fine steed in a trap on the road to Myrtleford — or wherever else, for that matter. Try saying it and then repeating it without pause, slowly at first and then gradually increasing the tempo. Magic, isn't it…?
How different is our modern day word usage. In the same way we tend to lose our writing hand because so much of what we write today is in fact keyed on an electronic keyboard — mea culpa! — in many ways, too, our speech suffers due to the spoken word being no longer the prime method of communication. I offer two examples:
Shopping recently (and rarely) at a major supermarket, I was served by a gum-chewing, utterly disinterested woman in her 30s. Unlike my local friendly IGA, it was not possible to strike up a conversation. Two attempts drew no response, so I put up and shut up, allowing the small transaction to conclude. Apart from "Got a frequent shopper card?" the only other words spoken by the person were "Have a good day" at the conclusion. The term was spoken by rote and involved neither of us in any meaningful way, especially as there was no eye contact.
Ad. Article continues below.
The bottom line, if the young woman had the capacity to draw herself out of what appeared to be a defensive shell — and I'm not being judgmental — she might have realised the only part of the day for me that was less than good was my dealing with her. I smiled back and thanked her but am sure it was a wasted effort. Her gaze was averted.
My sister shops regularly at a suburban greengrocer. Barry, the owner, is the opposite to the young woman above. He loves his customers and greets every one of them by name as they enter the shop. But there is a problem with Barry's approach: when he asks how you are, he becomes immediately assumptive, responding to you before you have even spoken!
"Good morning, Ann. How's things today…?" he asks, immediately followed by, "Good… good… good…" I know the question is generally rhetorical but what if Ann — or whoever — assumes it to be literal and answers by saying she has the flu, her schoolgirl daughter is pregnant and her husband has been diagnosed with cancer? Good… good… good…, indeed!
Words are so important, as is our use of them. I consider myself fortunate to be part of a suicide intervention group. I had a phone call from a suicidal friend one night. Her opening words were that she was going to end it. I sensed she was in urgent need of a chat. Not about suicide but about anything, everything or, even, nothing much at all. We chatted away for almost two hours while I tried to work out how to get company for her. (She was in another country town and if I tried to Bluetooth our chat on my way to her in my car I would almost certainly lose her, and perhaps in the worst possible way.) I used another phone and rang a mutual friend in the same town as her, trusting the second friend — privy to the potential suicide — would understand by listening in to the discussion. She did within moments and, barely minutes later, her voice came to me from my friend's phone. Solution found.
Ad. Article continues below.
Our words are important. There has been an online discussion today about text messages and abbreviations. It is evidently considered etiquette to use these and to keep messages short. This message came to me just recently, "u r n ol fkwt." It didn't look all that appealing. I had to ask a younger person for an interpretation. They explained that, in the opinion of the one sending the message, "You are an old fkwt" (and I'm not about to further clarify that).
Perhaps they're right but somehow I have a preference for living in the days and the world of "…to tap a tidy toe."
Do you agree with what John has to say? What words of phrases stand out for you?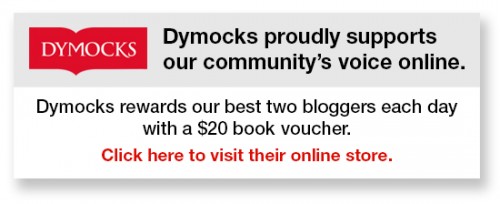 To write for Starts at 60 and potentially win a $20 voucher, send your articles to our Community Editor here.