Throw caution to the wind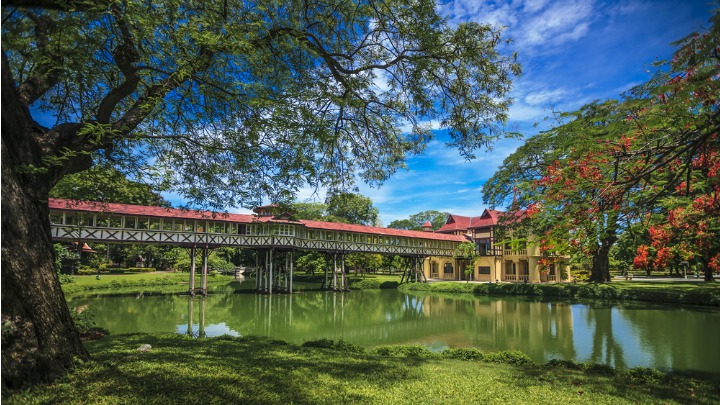 Throw caution to the wind? I am not too sure what this actually means, but, as luck would have it…I think I may have done just that! And, at sixty five years of age.
If you are thinking, it's a pretty big world 'out there' and perhaps you are not feeling so brave, please – think again. I say this because if I can make the move and embrace this wonderful experience of life, then, be assured, so can you.
A not-too-long flight is next for you, and it's not a particularly demanding flight from most of the capital cities of Australia – to Thailand.
There is an amazing orphanage in Phrae, northern Thailand. From picturesque Chiang Mai it's about three hours on the luxury Green Bus. Or, fly in to the airport in Phrae. Staff will be there to meet and greet you.
Firstly though, contact staff at the Mercy International Orphanage Centre (they have a web page for you to sign up) to confirm who they are needing – say, kindergarten helpers; English language helpers; foster mums for the babies; building or garden work – pretty much something for everyone. My forte was with the little ones of kindergarten age.
Ad. Article continues below.
Flying in to Bangkok you can easily link up with the domestic airlines of Nok Air, flying to Phrae on a daily basis if I remember correctly. There is lots of English speaking help on hand at airports too.
The Phrae Mercy International Orphanage Centre managers or staff will collect you from the airport or bus depot, with about a twenty minute drive out to the orphanage. On the way, you will enjoy viewing some quaint home structures with the residence proudly maintaining their streets and keeping it all clean. Unique to this area, the homes have large tin pots or urns which are placed near the road and used for their small amounts of rubbish. They will either burn their waste, or have items collected.
While the orphanage is situated more in the outer areas of Phrae, there is a fabulous and quite modern shopping centre in the city. Kentucky Fried Chicken signage is also predominant, a taste of Australian cuisine if you find yourself hankering for something different; just don't try their hot and spicy chicken!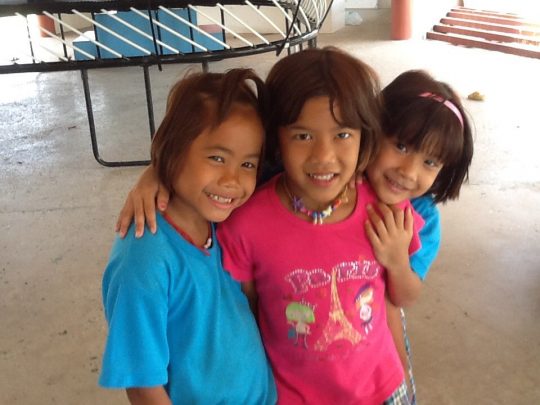 Thai staff mainly organise the children, they are very friendly and easy to work with. Accommodation is on site – air conditioned donga style rooms, toilets, showers and quite spacious. Nice and clean too. Meals are included as it tends to be one big family type setting. There is a staff kitchen area if you prefer to go to the supermarket and source some of the foods which you may be more familiar or you may prefer. All works well!
Ad. Article continues below.
Just a ten minute stroll for the orphanage grounds, will take you to the Botanical Gardens, where you can enjoy the local fauna, quite different to what we see in Australia.  Take the camera and fill up on great memories.
Closer into the city area of Phrae, there are interesting historical monuments – all unique to this area of Thailand. The Phrae Mueang Phi Forest Park is rich in history and natural beauty. There are unbelievable rock forms, erosion of rocks sculptured over many centuries and are remarkable. For me, the rocks just scream for Fred Flintstone to emerge with his 'yabba, dabba, do'!
The trip is easy, the children at the orphanage are more than delightful, you will get used to the food, or shop for something different, a neat little recipe for you to have a great adventure.
Throw that caution stuff out the window. Go discover Phrae and the precious children in the Mercy International Orphanage Centre. I did!
Have you taken a trip to a place that's been off the beaten track?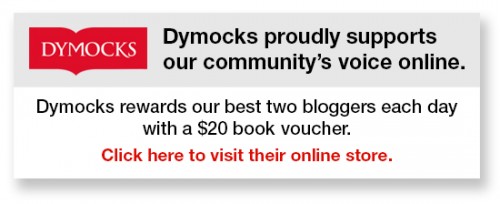 To write for Starts at 60 and potentially win a $20 voucher, send your articles to our Community Editor here.