Thirteen for Thursday: Fashion Triumphs and Disasters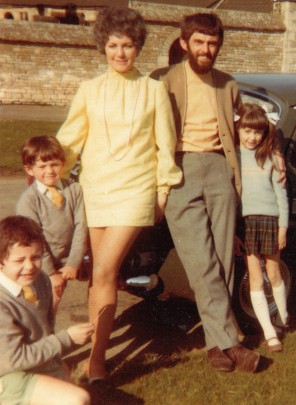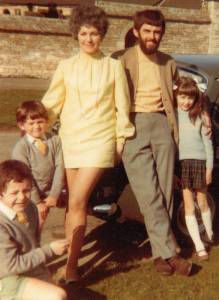 1.  I was an early fashion addict. At ten I wore the latest look, "The New Look" it was the reaction to years of austerity, as women copied the Paris Fashion of small waist and swirling long skirts. My mother had it copied by a local seamstress.  It was 1949.
2.  Off to New Zealand as a new bride in 1959 I took with me a 'sack' dress, the shapeless dress stopped just below the knee, so daring! Very little to endear it the sack didn't last long
3.  As a young mother I spent a lot of time wearing baby vomit on whatever I wore, so it was 1967 before I started rekindling my interest in fashion, skirts got shorter, and by 1968 in a mad moment I bought my first mini. It was VERY SHORT. Lilac in colour and I loved it. My husband hated it, and it was almost torn up and thrown in the bin, but I retrieved it, and persisted.
4.  Hot pants were next, hot pants with skirts over the top for a little modesty I wore those when I worked part time in a bar. I was very popular.
5.  A more daring fashion for evening was a yellow dress I owned, it was held together in the middle by a brass ring, and exposed all the waist and hip area. How did I do it? now I am horrified.
Ad. Article continues below.
6.  Skirts remained short, and with three small children in tow I often used the double decked buses, as I ascended the stairs to the top deck I can remember hearing the older ladies crying out in horror. "You can see her knickers!"
7.  The final fling was a psychedelic see through mini, I wore that to a party. I really wish I still had it, and the white boots. Knee length plastic. My daughter would have loved both items.
8.  Then came maxis, everyone was wearing long dresses. By this time our daughter was loving fashion and her first grown up outfit was a Laura Ashley long skirt and top. A dainty floral and I cried as she went off to her party. Our little girl grown up at twelve.
9.  Knickerbockers were probably the ugliest thing to come on the fashion scene. I am truly happy that I have no photos of me wearing them. Although I did own some made of brown cord. YUCK.
10.  The hippie era was around though the 'seventies, and I embraced that with pleasure, wearing the fur waistcoat, and beads, long skirts and denim while reeking of patchouli oil.
11.  The eighties started to smarten us up, shoulder pads, crepe dresses, neat little suits, and trouser suits. Women looked like they meant business and they sure did. It was when shoulder pads became twice as wide as my hips I gave up. Joan Collins didn't cut it anymore.
Ad. Article continues below.
12.  Denim came and went in all its versions, and really in the 90's fashion began to be what you made it. Stretch denim, full skirts, quirky hats, cartoon knitted sweaters. 'Hoodies' and sportswear. Pay your money, take your choice.
13.  I am still a fashion lover, but my dwindling cash flow means I have to be very clever finding sources other than the high fashion chains. Yet, even now I am looking for the rich fabrics that will be 'in' this winter.   Jade and Rust, and royal blue, of yes, must have some.
This is my Thirteen for Thursday.