Thinking about knickers – my baby boomer business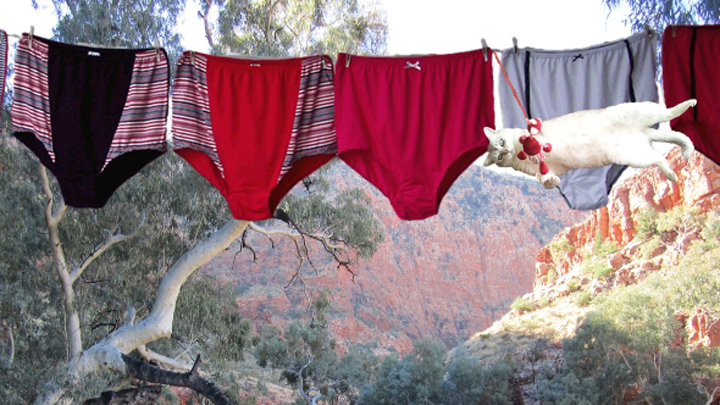 What do people do when they cannot buy briefs that fit? Do they get a dressmaker to make them? Do they squeeze into stuff that is too small? Go without? Streak?
It seems to me that Big Time Clothing does an amazing job of serving the enormous number of ladies who are looking for sizes 20 to 50 – yes! actually size 50 – in briefs that fit, that are comfortable, that are well-made out of quality fabric. You oughta be congratulated! Let's tell everybody: big knickers are here, now. Half the population is in need of properly fitting briefs, so tell everyone!

A happy customer of the Big Time Clothing Company
So how did this all come about?
After being told by a shop assistant that "larger ladies than you can squeeze into our clothes", you cry on your friend's shoulder. Lucky for you, your friend can sew. Now you get lots of compliments for your outfits and bingo, the idea of a business is born. Soon, the customer demands expand the size range to a never-heard-of-before size 50.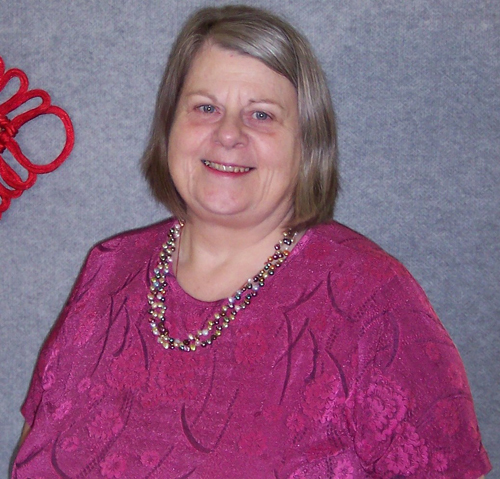 Ad. Article continues below.
Elizabeth, the co-director of Big Time Clothing Co.
The stylish, comfortable and affordable plus size garments include business wear like pants, tops, skirts, blouses and jackets as well as casual wear like dresses, briefs and tees.
The Big Time Clothing Company's range is designed and manufactured right here in Australia and our well made garments are smart and fashionable. We are also totally internet-based; all orders are shipped by Australia Post via Express Post satchels.
The most popular products in our range are briefs which are cotton spandex, full size and the most comfortable briefs in anyone's lingerie drawer. Another staple are pants. They come in a variety of styles and have been running since the inception of the business in 1996.
Ad. Article continues below.
Our passion is the ability to help ladies dress in flattering garments that are otherwise outside the fashion range, and it is a passion we love to indulge in. Getting positive feedback makes it all worthwhile!
Ruth, the co-director of Big Time Clothing Co.
We always compared starting the business to opening Pandora's Box. You never know what you are going to get. Or is it Forrest Gump and his mother's advice about the box of chocolates? We learnt to take one day at a time and not to panic.
During its 19 years, this business has seen lots of changes. It now has 4 directors, of which I am one. We have followed a dream and despite setbacks we have kept the dream alive.
Oh and am I retiring? Not in the foreseeable future. I can't see myself watching daytime TV, too much living to do yet!
Do you have a small business or even a big business you still run in your 60s? Tell us about it!