These 10 questions will help you survive the modern workplace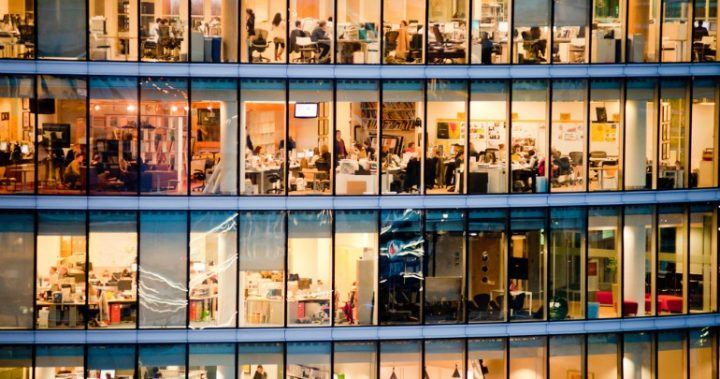 The future of work and careers is … disconcerting for 50-plus workers.
The scope of job functions, where work is conducted, how work is performed, and the ways that workers are managed are being re-imagined daily. The nature of work itself is changing.
How about taking a shot at defining the word 'career'? Maybe it now means a succession of contracts or temporary jobs, to accommodate shrinking product and service lifecycles, or a job-hopping mentality, and companies that appear and disappear ever more quickly.
And why not toss in the wildcard impact of technology, including artificial intelligence or machine learning, that's driving automation of jobs and re-inventing business models.
This level of change shows no indication of approaching a plateau. There is no turning back the clock to a simpler time.
Ad. Article continues below.
So how do older workers plan for, well, the unplannable?
Well, maybe you don't. Perhaps you're better off asking a different question: How do you shape your career to adapt to constantly changing work and economic conditions? Yes, it's all about your adaptability. I'm convinced of this because I've been sustaining an adaptable entrepreneurial career for decades, letting my interests and curiosity, new opportunities, changes in the communications marketplace, and client requests guide my career transitions.
You can do the same ongoing education, lots of reading and listening, experimentation in new fields, openness to seeing, and also ceasing, opportunities, as well as acceptance of some risk and failure.
These 10 questions might help you determine if you're positioning yourself for an adaptable career that can thrive now and in the future.
Are you reading about trends and developments within and on the fringes of your current industry and areas of expertise?
Ad. Article continues below.
Are you listening to colleagues, influencers, friends, network contacts, clients/customers, and people outside your profession and industry to pick up on emerging needs?
Are you building your creative and critical thinking skills through self-directed or other training?
Are you preparing yourself to be resourceful when it comes to problem-solving and maneuvering around barriers?
Are you consistently adding new skills to enhance your ability to successfully pursue opportunities?
Are you interacting with and expanding your business network to position yourself for referrals, references, offers and advice?
Are you experimenting with your career by testing new interests in different ways within and outside your areas of expertise?
Are you always building your personal brand and marketing yourself or your business to prepare for lost clients/customers, evaporating jobs and shifting marketplaces?
Are you developing a flexible mindset when it comes to your career so that even if you find work that you love to do, you are devising ways to make it align with future changes?
Are you always asking probing questions about your own and industry assumptions, the relevance of your expertise, the future of your employer/clients, etc. to prevent a moment in the future when you ask, "Why didn't I/we see that coming?"
It's critical that older workers pay serious attention to the adaptability of their careers.
Sadly, we're seeing far too many talented people being left behind in an economy that's accelerating in directions where their skills are becoming obsolete and their experience is in industries that are fading or being completely reinvented.
Making your career more adaptable requires personal commitment and lots of small actions. The best strategy is to adopt an entrepreneurial mindset, as you are the product and service competing for relevance in the changing marketplace.
Ad. Article continues below.
Adaptability will help you thrive in the chaotic intersection of work and careers that looks like the norm from now on.
Are you still working? How are you adapting to the changes?
Doug Freeman is a US-based, national award-winning creative services professional and serial entrepreneur who's worked with Fortune 500 companies, federal agencies and start-ups through his consultancy Ideascape. Doug blogs regularly about 50-plus career issues and entrepreneurship on LinkedIn, Medium and Twitter. He's an advocate for older workers pursuing entrepreneurship.