The way I see it: To market, to market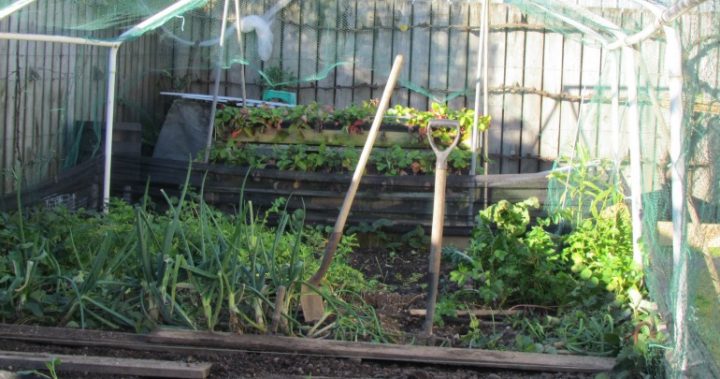 For some weeks now, I've been going to the markets on a Saturday and Sunday. Up earlier than the preverbal 'sparrow farting'! Gathering my bags and setting off on the train, on a Saturday morning to Carseldine, a suburb of Brisbane that's about 20 minutes from where I live.
As I head along the footpath, from the train station, toward the market, I'm reminded that it's the weekend.
Families out on their weekly bike ride, also heading to the 'Farmers Market'.
It creates an exciting air of urgency and it's not even 6am yet.
As I get closer to the entrance, two 'designer-doodles', as I call them, decide to drop their business almost right in front of me.
Now, normally I wouldn't care too much, but this is a market with food and lots of little kids and well, in my opinion, that is a recipe for disaster.
Ad. Article continues below.
One little fellow stomps right into the middle of this pile of excrement.
The owners, ha!! They couldn't even be bothered to give the time of day to find their pooper-scooper! It appeared they wanted to be first at a stall selling coffee… No, this mess just stayed where these designer-doodles dropped it!
Not a great advertisement, nor a good start to the morning!
As I carried on up the incline to the stalls, I noticed the mother of the little boy talking with one of the 'officials'. She was giving him an earful. Rightly so too!
This is somewhat of a concern to me, that dogs are encouraged at these markets! I can't speak for all markets, but the ones that I have frequented over the past months, encourage you to bring your pet pooch.
Ad. Article continues below.
Of course it must be on a lead, honestly though, that's a bit of a joke.
It also conjures up health and safety issues for me!
Two of these little designer-doodles, decided to have a bit of a spat with a Rottweiler! It was never going to end well. They tangled themselves in knots.
Kids were frightened, stallholders concerned, after all, this was their patch, not the dogs'.
There was some damage done, the designer-doodle woman's pride was shattered, if the truth were told. The young couple that owned the Rottweiler smiled discreetly and continued on with their weekly ritual.
Ad. Article continues below.
No, I'm not really in favour of dogs at markets.
After that delightful interlude, people were really on their toes, giving a wide berth to any pooch they saw.
I gathered my composure, took out my little shopping list and began to seek out the stalls that had the goodies I required. I looked at a stall selling strawberries and gave it a wide berth. "Once bitten!!" as the saying goes.
I continued shopping; finding a couple of 'tried and true' trusted stalls.
These folk are a delight to deal with.
I continue to support their little cottage industry.
Ad. Article continues below.
There are a number of reasons for this. First, they are very pleasant folk; everything they sell is by their hand. By this I simply mean, they have spent hours making their wares, getting the goods ready for their weekend markets.
Young and not so young folk, all proud of their crafts and products they sell. You see, they believe in what they are doing.
This is one of the prime reasons I continue to go back to this particular market.
I am known to stop and chat. (Nature of the business!)
I like to know and to learn how they source their ingredients and how they became involved in this industry.
Now, what I have learned is a bit disturbing. Not all of these good folk have the same intentions!
Ad. Article continues below.
What I have discovered and it is borne out with facts to support this, is a lot of the produce is re-sold. It actually comes from the Rocklea markets, another suburb on the other side of Brisbane. I don't know about you, but this to me, is not a true 'Farmers Market'!
Next week, I'm going to talk about a true 'Organic Market'…
Never the less, back to this market. I questioned one assistant as to where the produce came from? I was told direct from the farm.
Sadly, the stallholder should 'wise up' the staff.
The fruit and some of the veges carried a label. On that label there was a number. Dead give away really! It's what is known in the industry as a PLU (product lookup code).
Ad. Article continues below.
Now the scary bit!
A five-digit number with an 8 in the front means it's genetically modified produce.
This stall was trying to palm their produce off as fresh organic!
If so, it would have a five-digit number with a 9 in the front, meaning, certified organic.
All I am going to say is… "Caveat Emptor!"
Ad. Article continues below.
Do you visit fresh food markets in your home town? How careful are you to pay attention to the quality of what you are purchasing?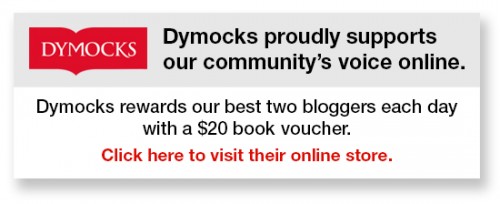 To write for Starts at 60 and potentially win a $20 voucher, send your articles to our Community Editor here.