The way I see it... "Second class citizens?"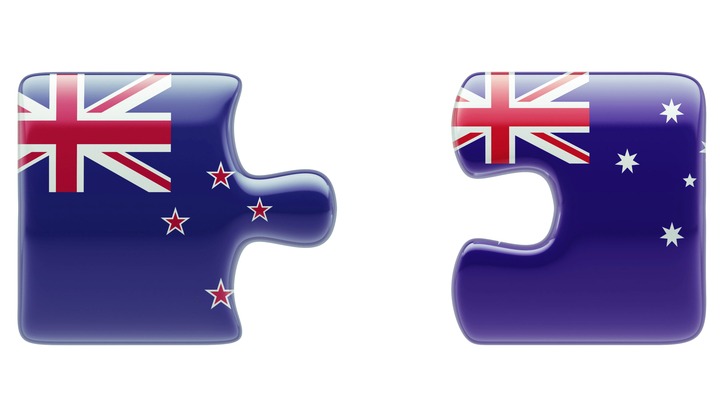 I think it's time to wade into this debate re Kiwis living in Aussie and, according to some critics, being treated as second class citizens. Well, let me tell you. I'm a proud Kiwi and I'm proud to be living in the country my Grandparents were born in – Australia. It's a great place, but yes, I have to agree with some of the comments that have been bandied about in recent days that Kiwis are being treated like second class citizens.
Let's take a look at a couple of things. As a person with a disability, I don't receive any assistance from this government. Fact! I struggle and am not entitled to any benefit. I work and pay my taxes and here's the irony. I'm classed as an Australian Citizen by the ATO. Now, I don't know about you, but I'm a New Zealander. At least my passport tells me so?
Therefore, I'm just a tad confused? How can the ATO class me as an Australian Citizen ..for tax purposes? Hmmm?
Ok then, why can't I be eligible for medical and other benefits. Oh, odd really, I have a Medicare card!
Right! now we get to the nitty gritty. Tony Abbott's wife Margy is a New Zealander from Lower Hutt. It's odd that this man will not even acknowledge this, but he goes ahead and slams Kiwis and makes sure that they will not get any benefit in the "Lucky Country". Ok, I'm being a bit 'tongue in cheek' here, but you get the picture. Interesting that Aussies can arrive in NZ and pretty much get most of the benefits Kiwis get.
Ad. Article continues below.
There are around 650,000 Kiwis living in Australia. A large number have been here for years, certainly before Howard decreed that any Kiwi living here after 26th Feb 2001 would not be entitled to benefits in this country.
There are a number of prominent Australians that have taken up the plight of their Trans Tasman neighbours and called this unfair! Personally, I do think that it is unfair as immigrants from other countries can get these entitlements without having to 'jump through the hoops'.
Now, here's the thing. I am going to be the first to admit that there are a lot of Pacific Islanders and this included Kiwis that are let's say, less than desirable. We only have to look back to the beginning of this year and look at what happened in Brisbane's Fortitude Valley. Daniel Jermaine Lee Maxwell, has just last week, been committed to stand trial over the alleged one punch attack on Cole Miller in January.
I also agree that people who commit violence and other crimes and that threaten the very fabric of this society are not welcome. I don't care who they are or where they come from! I would also agree with the statement I read the other day that getting rid of them is not racist, but it is acting in the best interests of the majority!
So, it begs the question… are we meant to feel sorry for the likes of Dylan Fraser, imprisoned at 19 after taking a baseball bat to another driver on a Sydney street? His mother and children live in Australia but he was deported and hit with $60,000 in legal costs for failed appeals.
Ad. Article continues below.
I have no sympathy what-so-ever for these criminals. There is a growing element that has somehow managed to infiltrate the quiet neighbourhoods throughout this great nation. These individuals have, in many instances, gang affiliations and we are seeing more and more Maori becoming prominent in criminal activities. I was listening to a report that said that New Zealand's opposition justice spokesman Kelvin Davis has described Kiwis who get their visas scrapped as "people you'd have a beer with at the pub". 
I don't know about that, but then there are a lot of Aussies and other nationalities living here who are just as violent and I wouldn't have a beer with them either! I guess it has gone beyond the 'mateship' that inspired my granddad to go off and fight a war with other Kiwis and Aussies. Out of this bond of friendship came the "ANZACS". Sadly today, I'm sure these brave souls would be turning in their grave at the way things have turned.
I do believe that there's light on the horizon as earlier this year Prime Minister Malcolm Turnbull did announce a plan to grant permanent residency to New Zealanders who have lived in Australia for five years and earn at least $53,900 a year. In my opinion, it's a start! I personally would like to see some sort of relaxed criteria for those with a permanent disability.
Now… Let's look forward to the Bledisloe Cup this Saturday!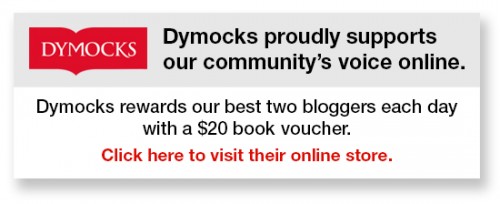 To write for Starts at 60 and potentially win a $20 voucher, send your articles to our Community Editor here.