The way I see it... Pride before Profit?
Back in 1336, Francesco Petrarca, an Italian poet said; "A shortcut to riches, is to subtract from our desires."
I reluctantly watched a little bit of the opening of The 2016 Summer Olympics, officially known as the Games of the XXXI Olympiad, and commonly known as Rio 2016. I had read on the BBC News website that these games were being touted as; Rio 2016: The 'secret' Cultural Olympiad. I'm not going to go into that here, needless to say it does not appear to be a happening thing!
There's no money! Brazil's in the midst of an economic meltdown with their Left-wing President due to stand trial during these games. As for 'Cultural Events' well these will be a surprise and will happen spontaneously on the streets, according to Carla Camurati, director of the Cultural Olympiad. Somehow I'm not thinking that it's going to be too much of a success! Yes, I believe that the Brazilian people are very spontaneous and I'm sure there will be lots of street entertainment, but instigated by the people themselves.
Now, here's the thing. I'm not a huge fan of the Olympics or the Commonwealth Games or for that matter any kind of professionalism in sport. You may well disagree but the way I see it is like this: it is totally controlled by corporations throughout the world. Yes, one could argue that without these conglomerates, there would be no games. What a load of rubbish! We have done pretty well over the past couple of hundred years or so. Did you know that the Olympics are one of the most effective international marketing platforms in the world, reaching billions of people in over 200 countries?
Just look at who is involved… McDonald's, Coca Cola, Samsung, Omega, GE, Dow, Visa and the list goes on. The spin is working overtime…They call it the 'Partner Programme'. The revenue generated from this programme attributes more than 40% of the total revenue. Now, we can't forget the broadcasters, can we? Without them, there would be no games beamed solidly into our living rooms for a continual fortnight at the very least! I don't know about you, but all I see is solid advertising. Yep, you guessed it, all built around the Olympic sponsors. As for the IOC, well, that's another story. The IOC is a not-for-profit independent international organisation made up of volunteers. The IOC generates revenue for the Olympic Movement through several major marketing programmes, including the sale of broadcast rights and The Olympic Partner programme. More than 90 per cent of this income is redistributed to the wider sporting movement, which means that every day the IOC provides the equivalent of USD 3.25 million to help athletes and sports organisations at all levels around the world.
Ad. Article continues below.
Did you know that the first Olympic Games to launch an international marketing programme were the Helsinki Games in 1952? Companies from 11 countries make contributions of goods and services ranging from food for the athletes to flowers for medallists. Now, don't get me wrong, we need goods and services to run this mammoth undertaking and yep, it does take dollars, no argument there. I question the countries that are chosen to run these events.
Right now, we see this well-oiled machine, albeit under the guise of the Commonwealth Games in action on the Gold Coast. It, in my opinion, is all about Profit and corporations and very little to do with Pride!
Athletes from pretty much most western countries have and are offered sporting scholarships. Australia and New Zealand are no exception. These elitist athletes are paid handsomely. They have performance related contracts and are riddled with endorsements. It's a new world. It is a bit like the League and the Rugby stars. These players are thrown big bucks. The results speak volumes. There is hardly a week that goes by that one or another is in court or rehab for that matter, simply it is all about the dollar and the profit the club will gain. It is no longer an amateur arena. The way I see it, sport today, is totally controlled by the international power players and the multi faceted corporations. There are schools that are set up to pluck these kids and thrust them into this culture. Is this good or bad? Quite simply, it's all about profit, not pride!
The return on their investment!
What I find a bitter pill to swallow is that there are athletes from struggling countries that are simply bulldozed by these players. They are never going to win medals, but you know what? They're the winners in my book! They are competing because they have pride in themselves and their country!
Ad. Article continues below.
I'm glad these folk are there!
Share your thought below.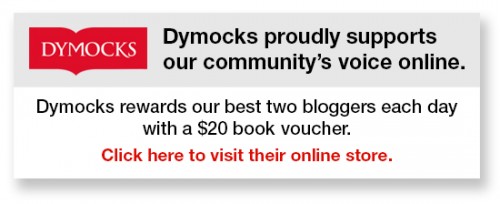 To write for Starts at 60 and potentially win a $20 voucher, send your articles to our Community Editor here.