The way I see it: Life has no limits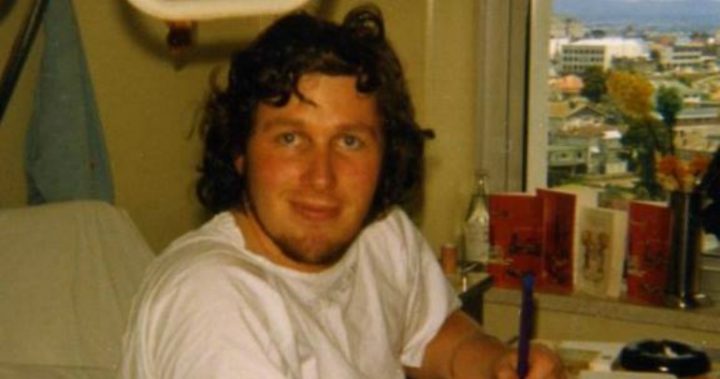 "So many things are possible as long as you don't know they are impossible" — Mildred D. Taylor. I stumbled across this quote, while sitting here, thinking about the past 43 years.
It's Monday, October 3, 2016. I look at the time; it's approaching 4:30pm. You may well ask what the significance of this is. To most, it's just another day and another hour has nearly slipped by, unannounced!
Not so for me!
You see, it was on this day 43 years ago, time stopped for me.
For a fleeting few moments anyway.
Ad. Article continues below.
It was the day that I lost both my legs in a horrific accident when I slipped on a bottle, Coke bottle to be exact and ended up under a train.
You may well ask, "What were you doing on the railway line in the first place?"
It's a question I have been asked a thousand times over the years.
Sit back — grab a tissue, you may need one or two. Ready? Let me tell you my story.
It was a beautiful October's day. I rose around 4am, as I did most mornings.
Ad. Article continues below.
I lived above a café and I would go downstairs, put the coffee on and make sure the ladies that came and made the rolls and sandwiches, had everything at the ready.
Once done, I would head off to the railway yards, where I would prepare for the day at hand, shunting trains.
To the uninitiated, this meant coupling and uncoupling wagons that had come into the yards over night.
These wagons would be sent down the required road to be unloaded, or made into another goods train, to continue to an on going destination.
Once this task was completed, I would go to what was commonly called 'The Tank Farm'. This was where the wagons containing bunker oil were stored.
Ad. Article continues below.
These would then be shunted to the wharf area, placed on a particular spot, in readiness for the ships to refuel.
I enjoyed my work, as I earned good money — $120.00 per week. In 1973, that was a lot of cash!
I loved my job; I was 6-foot 1 inches and prided myself on my level of fitness… and my 'six pack' abs!
I was a typical 21-year-old, not too many cares in the world.
I was engaged to be married and my finance and I were finalising the wedding plans. We were to be married on Saturday, October 20, 17 days away.
Ad. Article continues below.
The excitement was building and we were both extremely happy.
She was a nurse and about to graduate.
At around 11:30am, as I was sitting in the 'smoko' room, my foreman came in and asked if there was anyone that wanted some overtime as a couple of the blokes had called in sick.
"Who's up for some 'fat' then eh? Any takers?" he said anticipating the reply.
No one particularly liked him, so when I said, "Yep! I'll be in" I thought he was going to hug me. He punched me on the arm and with a smile, said, "Good on'ya mate."
Ad. Article continues below.
I guess, some would say that was the beginning of the end.
I took a leisurely lunch, as I had to be back by one, to start the shift.
I cruised through the hot balmy afternoon.
Plenty of fluids to keep me going.
To be honest, my fiancé was pulling the afternoon shift at the hospital and I had a dentists appointment that I was so glad to get out of.
Ad. Article continues below.
Then, around 4pm, it was time to pull the empty tanks from the wharf. I was looking forward to this, as my buddy had arrived in port. He was chief purser on one of the tankers. More to the point, he had a bottle of Chivas Regal, along with a carton of State Express cigarettes for me.
"Stuff the fags in ya jacket," he said. "I'll bring you the booze later tonight," so of course, I did just that.
Back in the yard, pockets filled with contraband, I continued to make up the evenings 'goods express'.
I was pulling a 'rake' of wagons and the next thing…
All I could see was scoria, steel and dirty air hoses. I recall being flipped sideways and yelling.
Ad. Article continues below.
I was conscious throughout this trauma.
Screaming, shouting, complete discomposure!
Pandemonium had set in, yet I remained calm, conscious and composed.
I knew something serious had happened; the extent was still being assessed.
My body had gone into shutdown mode. I was discombobulated!
Ad. Article continues below.
A co-worker was holding me by my arms. He was crying.
He could see what I couldn't.
Me, well, I was more concerned about the illegal cigarettes in my pockets!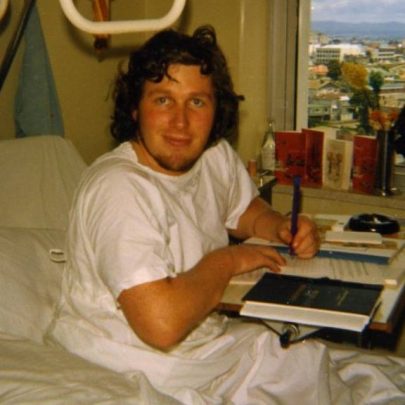 Have you ever been involved in an accident that changed your life? Share your thoughts on this story.