The way I see it: Letting off steam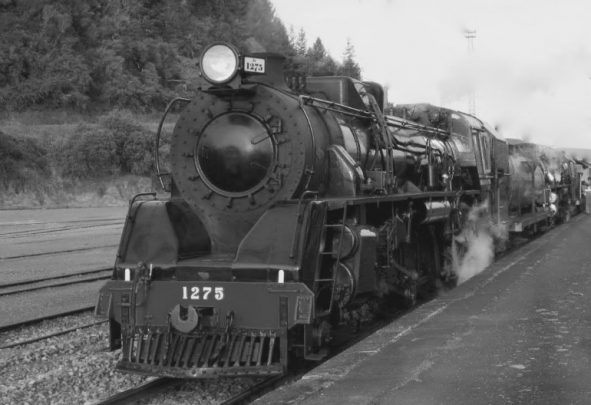 "As we mature, there are people with whom we run out of steam, but there are also those with whom a little straight talking would prove rewarding." — Mariella Frostrup
I found this photograph I took, some considerable time ago. It was from a bygone era. It was an era that a lot of us remember, with the fondest of memories.
"When steam was King!"
My mind was thrust back to this time, many years ago.
As a young boy growing up in a small country town, dominated by the railway, I fell in love with the powerful steam engines that pulled the freight, through the night and day.
Ad. Article continues below.
It was funny how every clock in the house, was set to the sound of that train whistle.
When my grandfather visited, it was an event in itself.
He was a railway man and proud! He knew exactly when, more to the point, at precisely what time the express would be standing at the station, ready to depart.
He would be waiting by the 'grandfather clock, mesmerised by every swing of the pendulum, counting the number of swings to the left, then the right.
Checking his fob, making sure that when that whistle blew, at the top of the hour, all the horologe in this household was accurate.
Ad. Article continues below.
I loved these visits from my grandfather. We would talk for hours, about the rolling stock that traveled the length of the country.
He delighted in telling me the names of the wagons used. Where and when they were built, including the nature of the goods they carried.
I became fixated with these beautiful, big black-sooted steam locomotives.
It wasn't too long before I had learned which whistle belonged to what particular class of engine.
On my 10th birthday, I was given a camera.
Ad. Article continues below.
A beautiful Box Brownie.
I would cherish and treasure this camera for many years, taking hundreds of photographs, using the Ilford film that I would buy from Mr Bedford, the chemist.
I would save the money from my paper round for this purpose.
Every Friday after school, I would race down the 'Zig-Zag'.
This was the track that leads from the school to the town.
Ad. Article continues below.
Through the subway, underneath the railway lines, where, if you stopped in the middle, you would hear the trains above, going about their shunting duties.
Most of the time, I would dawdle in the subway, nothing better than being echoic. Pretending to be a steam engine was fun!
Others laughed,
I'm sure they thought that I was quite the 'loop'
My imagination ran riot.
I didn't care, I was happier than the preverbal pig!
Running back and forth, pretending to shunt wagons, making a hundred different sounds with my voice, this was bliss!
Ad. Article continues below.
When I reached Mr Bedford's chemist shop, he would be waiting with a roll of film for me.
"What will it be this week lad?" he would say.
"Not too sure yet, Mr Bedford" would be the standard response.
"Well son, why don't you ask your dad if you can come with me tomorrow?
I'm going to take some photos of '626', you might like to join me and Mr Seacombe?"
Ad. Article continues below.
I was gob-smacked!
To be asked by the president of the 'Photographic Society', to join with him and the town's professional photographer on a shoot, what an honour!
Needless to say, my dad agreed.
"Well boy," he said, rather stern faced, "I think you might need a man's camera."
He went to his wardrobe and pulled out a beautifully oiled brown leather case.
Ad. Article continues below.
It was his magnificent Agfa Optima, a vintage analogue 35mm film camera!
There were tears in my eyes, his prized possession; he was allowing me to take this camera on my adventure.
"Right," he said. "Some straight talking here son! You can used this camera, it is not to leave your side, you must keep it in the case at all times! Do not get any dirt, or finger smudges on the lenses. If you are unsure how to load the film, or to use the aperture speeds, you ask!"
These were indeed stern words.
Then he bent down, put the carry strap around my neck and adjusted it accordingly.
Ad. Article continues below.
"You go get 'm boy" he said with a hint of delight in his voice.
I had four rolls of Agfa film, one colour, and the other three were monochrome.
I liked shooting in black and white, as I found a greater definition.
It's a medium I still use and prefer.
I was well rewarded with some incredible photos and an absolute ton of knowledge.
Ad. Article continues below.
To this day, I still retain what I was taught.
I am still very much the amateur.
Sadly, these men, like steam, have now expired!
What lessons from the past were you taught that you use today? Share your thoughts with us.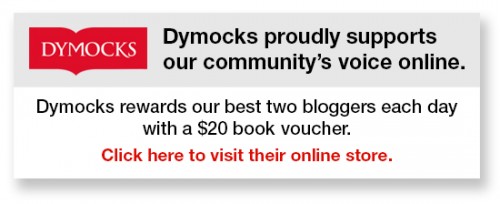 To write for Starts at 60 and potentially win a $20 voucher, send your articles to our Community Editor here.