The way I see it: An honest relationship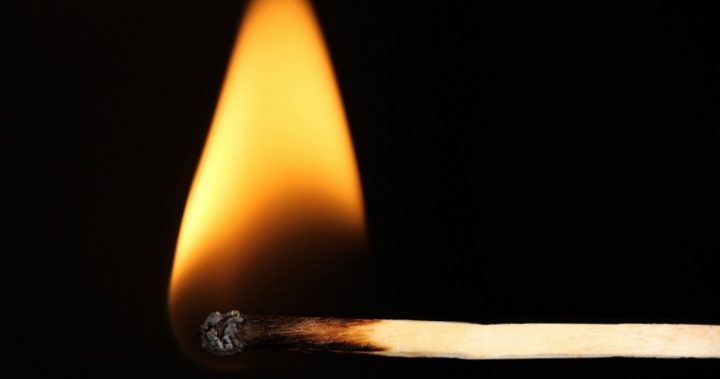 Carl Jung once said: "The meeting of two personalities is like the contact of two chemical substances: if there is any reaction, both are transformed."
I want to tell you of a relationship that, to me, has everything Carl Jung is talking about.
I know of a wonderful couple, transformed by love, emotion, sexuality, chemistry, commitment and that special bonding two people have.
'Unconditional love.'
Both are in their 60s, they're warm, intelligent, honest and completely open.
Ad. Article continues below.
This beautiful couple once ran a successful business in a small, idyllic, sleepy seaside town, where people leave their doors open whilst they pop down to the beach for a swim, or into the village to pick up their bread and milk.
Now, this couple is at the centre of a hate campaign.
Their mail-order gardening business, a business that they built out of their love for horticulture, (after both leaving successful teaching careers,) was burnt to the ground.
Their packing shed was destroyed, along with the part-time jobs of eight employees at the height of the season.
Here's the thing…
Ad. Article continues below.
Because this couple does not conform to 'the norm', it has cost them their livelihood, the livelihood of their loyal workers too.
It has taken away all the trust they had in their community.
For one moment, I am not saying that the whole community was behind this reprehensible attack, but it became increasingly difficult for this trusting couple, not to look and wonder, every time they passed one of the locals on the street.
It has cost them their business, their life savings and it's destroyed the confidence they had, wanting to start and nurture their lifelong dream.
More so, it's left them preparing to quit the beachside community that they love.
Ad. Article continues below.
What's even more devastating and soul destroying, is, that it's caused them to question being openly gay.
Between them, the couple have five children and 10 grandchildren.
They all know that their grans are in a lesbian marriage. They married each other, celebrating their love and Lesbian commitment in a Civil Union ceremony.
Both have lived in successful heterosexual relationships.
They are strong advocates of same-sex marriage, both have been out spoken in their support of allowing people the right to choose.
Ad. Article continues below.
Yes, they have spoken against the Government and the incompetence they have displayed, in prolonging a decision to allow same-sex marriage, citing many reasons as to why this should be accepted.
In their time, living in this tiny community, they have never had a bad word uttered against them.
Since they have become vocal advocates, the hatred has escalated.
Crudely written graffiti scribbled across their cars, fences and their grandchildren's sleep out. The walls of their cosy house have been attacked with spray cans and excrement piled up at their doors.
There has been a gay presence, including a thriving lesbian community, in the area for many years, without anything like this ever occurring in the past.
Ad. Article continues below.
The question is, why now?
They've never hidden their sexuality, or in fact, ever denied their relationship.
Their only crime has been to speak out.
They have voiced their disapproval, at the lack of compassion, shown by the government, in preventing single sex couples like them, who love each other unconditionally, being refused the right to marry?
They're optimistic though, that the general ease with which they, as a gay couple, have been accepted as any straight couple, will continue.
Ad. Article continues below.
They hope it will be hallmark of the seaside village in which they live, despite the 'homophobic' attack on them.
It is a sad indictment in today's society, a society where we're taught tolerance and acceptance, that attacks of this nature continue to take place.
I don't care that politicians living in a lesbian relationship can become pregnant, or that a 'super-star' and his partner can adopt a child, but when it comes down to this everyday ordinary couple, I see the hatred that pours out like diarrhoea.
Personally, I think that the cowardly, gutless person, or persons, that deliberately set out to destroy this unassuming couple in their autumn years, are showing their homophobic fears.
Many of my friends are gay, openly living in loving relationships.
Ad. Article continues below.
I love and respect their decisions to commit to each other.
Sometimes I wish that every couple could have what they have.
This, sadly, is never going to be!
There's still far too much hatred and intolerance of people on this planet. We need to change.
Learn to live with acceptance.
Ad. Article continues below.
Accept that people are different.
It doesn't mean they can't love unconditionally. Nor does it mean that we can't love them.
To be honest, what you do behind closed doors is your business.
It's yours alone.
What are your thoughts on this issue? Have you ever been in a position where you have been persecuted for speaking out against or in support of something you believe in? Share your thoughts with us.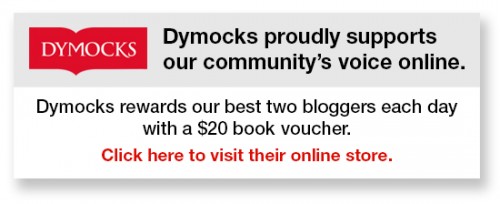 To write for Starts at 60 and potentially win a $20 voucher, send your articles to our Community Editor here.