The struggle of finding clothes for bigger ladies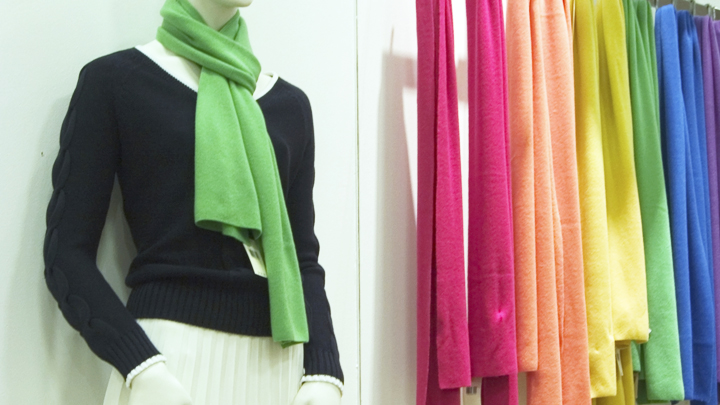 There seems to be little attempt by the fashion industry to introduce fashionable fabrics to the overweight ladies….or am I just having difficulty finding anything decent, or looking in the wrong place? You have worked your way into your 60s and age has started to show in your facial features. You have been slowly creeping up in kilos and are feeling a little uncomfortable in your current set of clothes. So you go down to the local large shopping centre thinking you will buy a lovely new wardrobe to pep up your spirits and get you back into that inspirational mood.
Ad. Article continues below.
As you walk into the store you notice some really nice fashionable clothes, tailor made in some stunning colours and patterns. You look at the sizes and they only range from 8 to 16. You start to visit numerous shops and most of them only cater for the young and skinny. So you hunt around for a shop that offers larger sizes looking for a size 18 or over, and find there are some very frumpy clothes in awful colours. In fact clothes for older people have been described as "polyester landfill" and "cheap muck" by leading fashion designer, Jenny Bannister. Jenny added "I can't stand all the crap they make, all that daggy, drapey, badly-sewn stuff which has a formaldehyde smell". 
I always felt there were colours and styles for the elderly and colours and styles for the young. But at 60 I do not consider myself ready to go into an old flowery dress patterns and pale clothes that show my gains in weight. I find there are very very different products offering for the fatter population most of which lack any style or hope. The clothes on average that I am finding are frumpy, dark, uninteresting, and lacking any style or character. I generally go home more depressed than I was when I went out.
I find when I go to America I can find lots of very nice fashionable clothes in Size 20 and over, and I tend to bring a lot of outfits home to Australia. I would go to a little shop in North Carolina and buy myself a wardrobe of lovely clothes to wear for the next season.
So please add your comments here ladies. Have you found any shops that cater for larger ladies that want to wear fashionable clothes in stunning colours?