The simple indulgence that made me feel young again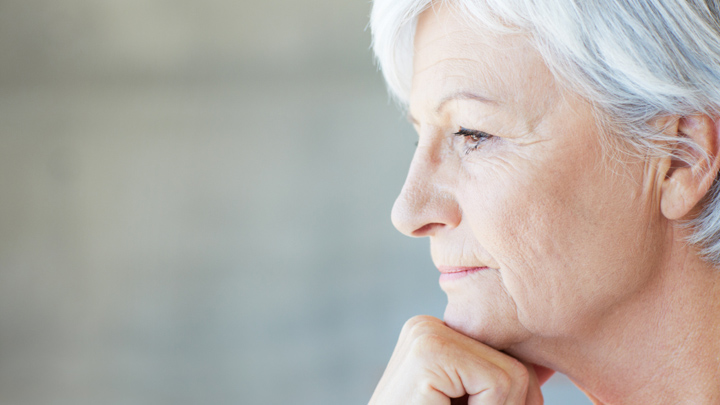 I don't know what age this stuff starts happening for most people, but for me, about ten months ago I started thinking about how I was going to face the future and the whole business of getting older.
I had noticed stuff about my body and my mind which gave me the idea that things were changing a bit. Maybe I was not quite the same, even though, like many of us, I can still do pretty well everything I used to do. And, if sometimes I lapse a little, it usually doesn't take too much energy or willpower to get back on track.
But I was still thinking about the changes. For me, one of the hardest life lessons I've had to face is to get used to the need for change. Stuff I get used to moves around on me – people, ideas, food, money, health, relationships, even the blinking climate! Sometimes it all seems so hard, as if I am moving against the tide and the worst feeling of all is realising that yep, I seem to be well out of date with the majority of the population. My age tells me I am.
I sounded out of date; I looked out of date; I felt dismissed and categorised. And yet, I also knew that what I nursed inside me was of value.
I think it really means something to have lived into your sixties, let alone beyond that. I would never have thought I could be this old. I have got this far and in so many ways, I still feel as young as I did in my twenties, but with a whole lot more training. I know I'm not the only older person who thinks this way, but no one else out there in the wide world seems to understand us.
Ad. Article continues below.
So what was I going to do about this underlying sense of alienation? Being older and yet not feeling part of things; the way I had always been. I thought about it for a while, and finally decided I would get some help; some advice. I needed to find out what was necessary to change in key areas of my life.
With the help of some birthday and Christmas money, I called three experts: a fashion stylist, a nutritionist and a podiatrist.
The first thing I did was have the fashion stylist to go through my wardrobe. Oh yes! I learnt about colour and body shape and a whole lot more.
The second thing I did was to consult with a nutritionist about my diet. Soon my slightly-too-high blood pressure dropped to normal just by timing my meals properly.
The third thing I did was to see a podiatrist for some orthotics, which was a very good idea indeed, and probably is for most of us. A lifetime of compensating for a slightly unbalanced gait has been corrected. My bones are realigning as I write!
Ad. Article continues below.
Each of these professionals has made me look at things differently. I'm not saying I now look and walk like a fashion model or indeed, that I don't lapse into sugar cravings on occasion (just like everyone else). But the value of getting some help, when I thought I was doing most stuff fairly well, made me realise what I didn't know and that was very useful.
I guess the value is in knowing that you are ready to learn and prepared for change and can take it on, just the way you used to in your twenties. How cool is that?
Can you relate to this Starts at 60 reader? What simple decision has changed your life? Share your thoughts and stories in the comments below.
To write for Starts at 60 (and potentially win a $20 voucher), send your articles to our Community Editor here.