The profound impact pets have had on my life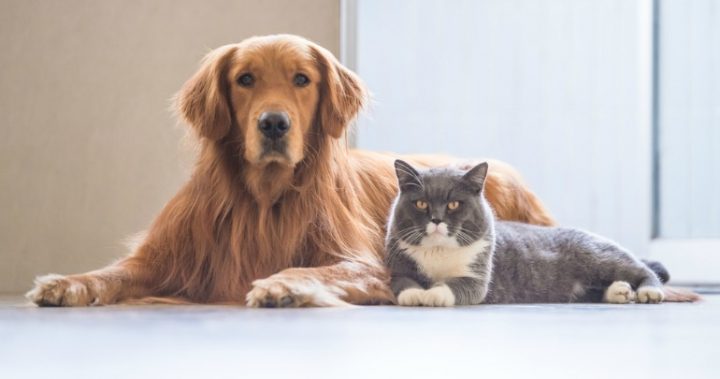 Pets have played a large part in our lives. When we were young newlyweds we had a cat called Mina. We lived in a flat in Auckland, and sadly Mina was our first loss as a couple; the road became her end.
Undeterred, we had another cat and took on a small bouncy dog we called Chum. By this time I had two children, and as they were 18 months apart I used a second-hand twin push chair. I was not really that controlled, and the dog was always getting out, and he had a mate who called every day called Butch. My efforts to keep the dog in were pathetic, so my shopping trips were a sight to behold!
Barefoot and usually wearing shorts, I would walk to the local shop across a small reserve, with Chum and Butch bouncing alongside me, followed by the tabby cat who also followed me. So the supermarket soon got to know me. I shudder when I look back, I must have been a pest, yet the shopkeepers were very laid back and friendly and seemed not to mind.  
When the youngest child was three we were back in England. We got a puppy; a beautiful cream ball of fur. He was a Retriever-Labrador cross, and took to us all immediately. After initial training problems he was quite a good dog. I took him for long walks and he only got out now and then. When he did he headed straight for the farm dogs, and there were a fair number of cream puppies born after his escapes.
The trouble with Grotty (yep, we called him that), was he was too loyal and protective of the children. He loved them to bits, and was their guardian. If I was out and someone called he would let the person in, and then stand over them teeth bared, not allowing them to move! If we took him to the vet we had to tranquillise him, or he would have a piece of the vet too. Yet with the children he was a softy, they could dress him up in cowboy hats and holsters, frilly skirts and panties. They also used to give him toffees to chew, which would have us all rolling about the floor, as Grotty got them stuck on his teeth.
Ad. Article continues below.
We have had a long list of stray cats who always gravitated to our house as I feed everything (one of my problems!). One named Roger went missing for ten days and we all cried buckets as we loved him, then we found out where he was. A new house had been under construction, and amazingly the builders heard this faint mewing; it was Roger: he had been bricked in. He had fallen asleep and then the builders had put final bricks in, so Roger was stuck under the foundations.
They kindly undid their works and got him out. He was still destined for problems, and went missing at Easter. Houses were still being built around us, so I went on a hunt, and located him; this time in a house which had just had the windows put in. The builders were away for a week due to the holiday, so desperately we returned to see what we could do. The putty round the big window was still soft, so we rolled it up, took out the window, rescued the moggy, and put it all back. Roger went on with his adventures until he was 17.
The children had pet mice, a tortoise, some hamsters, and a parrot called Percy. I have some stories about Percy and the mice, but will save those for another time.
What adventures have your pets gotten up to?