The night I fell in love with Helen Shapiro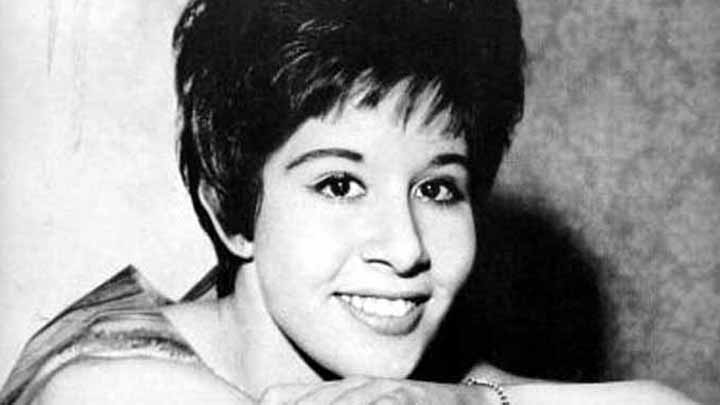 The 9th November 1962 at the Ritz Cinema Belfast, I was 16 and looking forward to seeing this new singing sensation Helen Shapiro, I thought she was fantastic but after tonight she was the greatest. She wore one of those flared dresses with millions of petticoats and she sang all her hits but when she sang "You Don't Know" there was no one else in the theatre but me, she was singing only to me.
Ad. Article continues below.
Helen Shapiro, a mature voiced 14 year old girl, launched a successful disc career with "Don't Treat Me Like a Child". Helen had a rich, expressive voice which made her sound twice as old. She grew up in the east end of London and at nine years old was part of a school group whose members included a young brash Mark Field later known as Marc Bolan of T-Rex fame.
Helen initially sang in her brother Ron's trad jazz band and after taking classes at Maurice Burman's school in London she was brought to the attention of top EMI producer Norrie Paramor who refused to believe that the voice belonged to a 14 year old girl until she came to his office and belted out "St. Louis Blues".
Her second big hit was a total contrast to her first, a slow ballad "You Don't Know" and went to number one in the UK. Helen's biggest seller and UK #1 was her third single, "Walking Back to Happiness", then followed through the 60s, "Tell Me What He Said", "Let's Talk About Love", "Little Miss Lonely", "Queen for Tonight", "Keep Away From Other Girls", "Fever", "Look Who It Is", "Woe is Me", and "Not Responsible". In 1963 she headlined a concert tour which was also The Beatles first national tour. At 16 she was the more seasoned professional than the much older Liverpool boys but they struck up an everlasting friendship and she advised them to make "From Me To You", their follow-up single after "Please, Please Me". They in turn gave her a song "Misery" but EMI astonishingly turned it down, and denying Helen the chance to become the first hit with a cover of a Lennon and McCartney song.
Tell us, what are your memories of Helen Shapiro?