The most stylish ways to wear denim for over 60s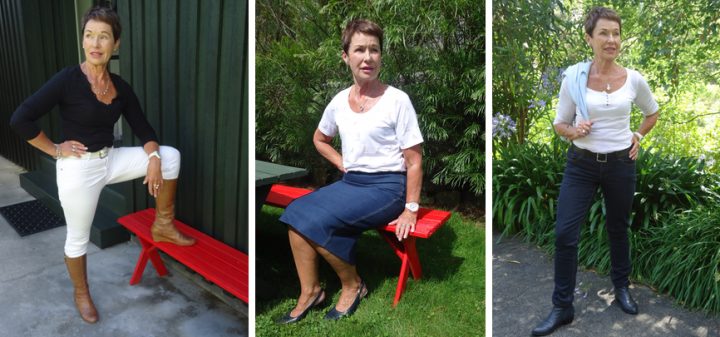 Finding that elusive, perfect pair of jeans is like finding the perfect hairstyle and can become a life-long quest. Designs and details seem to change weekly as fashion dictates. When you find the ultimate on-point pair that make your legs look long, tummy flat and uplift the bum, you will have struck gold.
LET ME HELP
A tailored waistband always looks and sits better than an elastic waistband.
Pockets on the backside flatter.
A pair of white jeans is de rigueur for summer. Great in winter too especially tucked into light tan boots.
Have the length exactly right for the footwear you are wearing. One centimetre too long or one centimetre too short will break the look.
Never wear pantyhose or elastic panties under jeans – makes you look shapeless. The exception to this rule is the fuller-figured girl.
Always buy jeans too tight; if you struggle to zip them up in the fitting room, they are the right size. As you know, they will loosen with wear.
Stretch denim will contour your shape.
Have a good look at the R.M. Williams range – my pick is their ink-blue jean teamed with a white Henley-style T.shirt, pearl jewellery and tan boots with a medium high heel; well polished of course. A tan belt, fashionable sunglasses and maybe a pale blue sweater nonchalantly flung over the shoulders, What could look better? Maybe a navy and white spotted or striped top under a crisp, white, edge-to-edge collarless jacket could be very smart.
Ad. Article continues below.
Transform this into a dressier look by exchanging the boots for black pumps with the same heel height as the boots. Patent leather could be swanky. Exchange the Henley for a white or cream satin or faux silk shirt that will blouse slightly over the waist. Collar turned up? Wear a black belt (patent if shoes are patent). You may be slim enough to choose an extra wide, curved black belt to define your waistline and accentuate the blouson effect. Now exchange pearls for more noticeable jewellery. Perhaps chunky turquoise, bearing in mind that you may need some colour near your face because you won't be wearing a scarf. If you are brunette or auburn haired, amber or carnelian will flatter.
SUIT YOUR SHAPE
Petite – Look, look, look. Try on, try on, try on until you find a pair that doesn't need to be shortened. Avoid flares. High waisted will make your legs look longer, and you will appear taller.
Tall – Add some swagger with flares and balance your overall appearance.
Slim – Mid-rise suits you and adds shapeliness to a boyish figure.
Ad. Article continues below.
Flat Bottom – High waist, noticeable back pockets and flared legs will perk up the bum.
Top Tip: A clue to save time when shopping, especially in recycle shops, is to check the length of the zip. A short zip equals a low waistline. A long zip equals a high waistline.
Curvy Girl – Let the cut slim your legs – faded out colour on the thighs from the knee up, will slim.
Denim is no longer just blue – comes in all the colours of the rainbow plus spots, geometric prints, stone washed, paint splattered and ripped. Personally, I don't pay money for the worn-out, distressed look, and at 60 plus, it may be best to miss ripped and paint-splattered.
THE DENIM JACKET
Ad. Article continues below.
Not to be teamed with denim jeans or a denim skirt – too matchy-matchy. Fab over a dress with boots or sneakers and practically any other non-denim garment. Sleeveless, collarless, whatever; will give a modern edge and take off years. Keep the jacket waist length and not too "boxy".
THE DENIM SKIRT
Avoid a front fastening – makes the tummy appear forward and not flat.
Suits summer and winter.
Flared or straight. Above the knee or mid-calf. Your choice.
Stretch denim flatters but may hug the bottom.
Love my Zara stretch denim, straight skirt, ($15 from a charity shop) but am careful with posture when wearing it.
FOOTWEAR FOR JEANS
Platform sneakers look excellent and are fashion-forward right now.
Wedges, low-heeled pumps and loafers for comfort and stability. Match shoe colour to jeans colour for a long-legged look.
Thongs and sandals always seem to look too flimsy with jeans. Try open-toed, low-cut shoes instead. Avoid straps at the heel – the jeans will always catch.
Ad. Article continues below.
Top Tip: If you like the tucked-into-boots look, cut about six to eight inches off the legs of a pair of straight-leg jeans and zigzag around the edge. Tuck into your knee-high stockings, pull on the boots and enjoy the comfort of reduced bulk around your ankles.
SHOPPING FOR JEANS
Try on as many different styles and brands as you can.
Grab the size above and below your known size to cover variations.
The perfect pair will be comfy as well as good looking – go for stretch and/or a soft denim.
Price does not necessarily dictate excellence. My daughter is currently wild about a $19.95 pair of camouflage print jeans from Cotton On. They look amazing. However price may dictate how long they will last as higher quality fabric may have been used in the more expensive.
Create a wardrobe of different colours and styles; boot cut, narrow leg, flares, straight cut.

Of all pants and slacks, the jeans cut is the most flattering; best style, best cut. Jeans look good on all shapes and sizes. I wish you the best of luck finding the perfect pair of jeans. Enjoy that fashion moment.
Do you have the "perfect" pair of jeans? What are your tips for getting a pair that fits the best?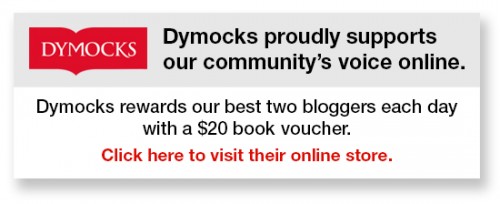 To write for Starts at 60 and potentially win a $20 voucher, send your articles to our Community Editor here.