The legacy, a Mother's Day story...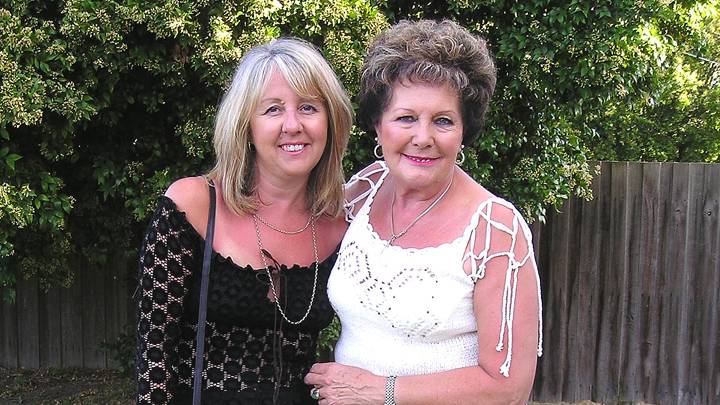 Lying awake this morning as the sun crept in to warm me, my thoughts were directed to Mother's Day… not that we can escape it with the bombardment of advertising. It is like an avalanche of chocolates and flowers, cards and slippers, every business trying to outdo another. But for me it means none of those things.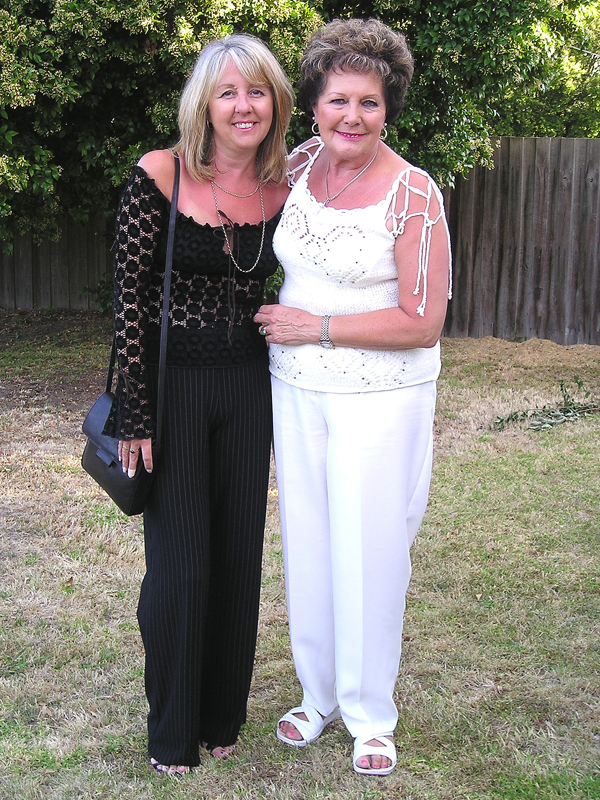 Being a mother of my Mum's generation meant trying with every fibre of your being to make life better for the family. Better than it had been in her childhood. After living through two world wars and a depression she was still a gentle and loving mother, although her own mother had been a tough unyielding example. She made sure we had a better start. The finest soap, the best clothes, the softest beds.
So that was the legacy she left, she showed us how a mother should be.
Lesson one. Feed everything, four legs or two and make sure it is well nourished.
She was an outstanding cook and I have already sung her praises in previous writing. But the she also was more than generous. "Out of work" old men with string keeping their trousers up, were often sitting on the porch when I came home, they would be sipping a cup of tea and eating a slab of her best fruit cake. She never let them down. If they were hungry she was a regular stop off point for a feed. The 'Tramps' guide book" had her highlighted I think. Stray animals came to the back door, birds in the orchard knew she would be there to throw out crumbs for them so they huddled in the freezing orchard waiting.
Ad. Article continues below.
Rule Two. Love everyone, give them a chance even if they seem hopeless, talk to people, offer a listening ear if they need it. Love your children whatever they do to you. Give them all the chances to live a better life.
Rule three. Laugh a lot, she had the wickedest sense of humour, and we had a lot of laughter as we grew up.
So what of my family? I certainly kept up the food tradition, I love feeding people, have a desperate need to feed any animal I see, have even been known to put a snail in the bin with a lettuce leaf to keep it happy!
Our daughter lives in England, and we Skype her once a week, my weekly dose of daughter chat is essential. She sent me a card very early as Mother's day is in March in the UK, we have a very strong bond, and just can't wait to hug her when she comes for a flying visit in September. We will have telephone chat on Sunday, yet the pain of the miles between us till hurts, in spite of the contact. It is just a fact of life we deal with.
My sons always phone me and sometimes we get together for a meal together on Mother's Day. They have family and many commitments, yet just that call, or the card makes me feel very loved. They live a three hour drive away, and the times we spend together lately are less. I admit I find that hard to deal with as I came from a close family, always meeting up with cousins and aunties, and our remaining grandparents. It is not the same now, life for them is different. One has a thriving business to run, the other has a many demands on his time. Yet one son rings us every day. I know they both love me, and that is all I need.
Ad. Article continues below.
I inherited Mum's sense of fun and her positive outlook on life, if I could bequeath something to my three children and grandchildren it would be that. So, happy Mother's Day, wherever you spend it, and however you spend it. All the Mums who rush around with footy training, music, ballet, and other commitments for their children, take a breath, congratulate yourself, you are doing a wonderful job, the best in the world.
What legacy will you leave your children as a mother? What did your mother leave you? Tell us in the comments below…