The interesting history of Garden Island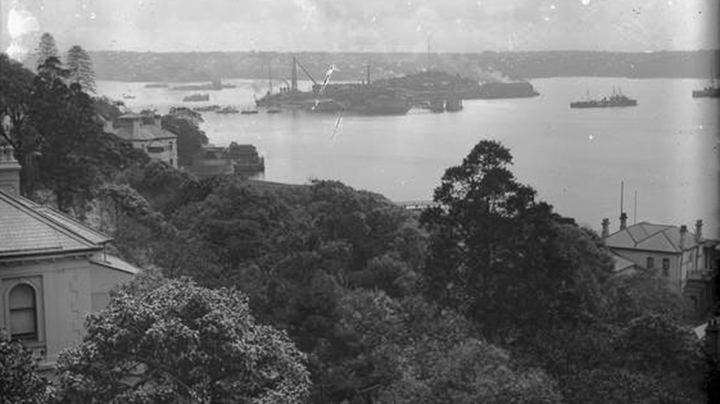 No one expected Garden Island to become part of the 2013 election campaign… Do you know where Garden Island is and it's interesting history?
Garden Island is located 2 kilometres north east of the Sydney CBD.
It was originally an island in Sydney Harbour, but extension of the base and the construction of a dry dock in the channel between the island and the mainland have resulted in its connection to the mainland shore at Potts Point from the 1940s.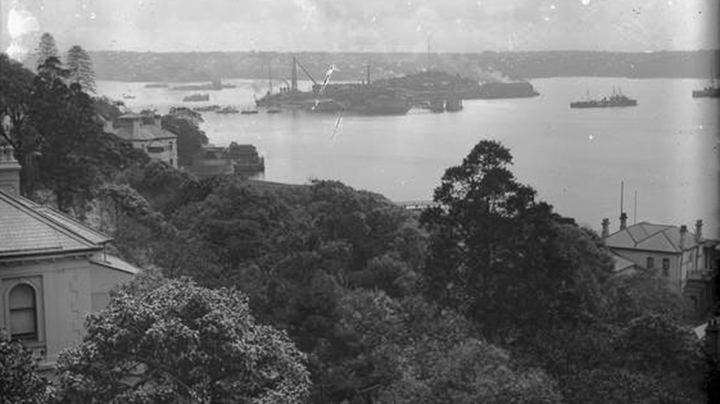 Ad. Article continues below.
 Garden Island, before it was connected to the mainland, circa 1910-1928. 
The wharves of the naval base now stretch the length of the eastern side of Woolloomooloo Bay, from the suburb of Woolloomooloo to the end of the original island.
It was called Garden Island because it was the colony's first food source when gardens were established on the island to feed the crew of HMS Sirius on January 27, 1788.
Graffiti there by First Fleeters is believed to be the oldest colonial graffiti in Australia. One carved FM 1788, another wrote IR 1788, while the third scrawled WB 1788. It is believed that FM was Frederick Meredith, who served as steward to Captain John Marshall of HMS Scarborough before transferring to HMS Sirius, and that the other men, also from HMS Sirius, tended the gardens.
Ad. Article continues below.
Sandstone fortifications, built on the island during the 1820s to protect Sydney from a much-feared Russian attack, also survive.
Garden Island is the site of Fleet Base East of the Royal Australian Navy (RAN). Situated above Garden Island on the Potts Point ridgeline is HMAS Kuttabul, the RAN's administrative, training and logistics support establishment for the Sydney area, named after the converted ferry HMAS Kuttabul which was sunk near Garden Island in Sydney Harbour by a Japanese midget submarine in May 1942.
Garden Island is the principal east coast naval base of the RAN, and home port to many of the RAN's major ships. The northern part of the area is open to the public.
Have you visited Garden Island and explored its interesting history?