The incredible true story of an Aussie WWII heroine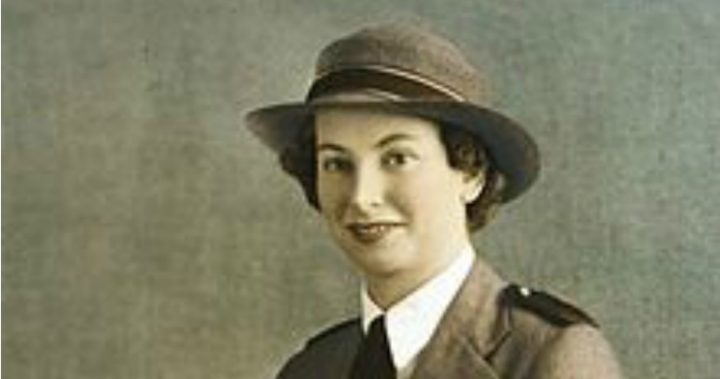 Wounded and imprisoned by the Japanese, Vivian Bullwinkel returned home to become one of the best known and best loved nursing figures in Australian history.
On 18 December 1915 in the South Australian town of Kapunda, 80km north of the capital, Adelaide,  George and Eva Bullwinkel had a daughter they baptised Vivian.
Vivian Bullwinkel was bright and intelligent at school and entered a career in nursing, training at Broken Hill, following which she took a position in the south-west Victorian town, Hamilton. At the outbreak of World War Two, she approached the RAAF for a service post as a nurse. Flat feet caused her rejection. Undeterred, she applied to the Australian Army Nursing Service who accepted her and assigned her to the 2/13 Australian General Hospital.
The AGH, Vivian included, steamed off to Singapore in September 1941 before a transfer to Johore in Malaya. That country was invaded by Japanese troops in December 1941, who quickly fought their way down the Malayan Peninsula, forcing the AGH to evacuate to Singapore. The so-called 'Impregnable Fortress' Singapore fell and Vivian, with another 65 nurses, was evacuated on board a coastal steamer, Vyner Brooke, a gallant little vessel designed for 12 passengers but now overcrowded with around 230 souls aboard. The captain steamed on for two nights but on the second day, at about 2:00pm, they were hit by bombs from Japanese aircraft, the ship sinking in short order.
Vivian was unable to swim but managed a sort of dog paddle and was able to grab hold of the side of an overturned lifeboat which drifted eventually onto Radji Beach on Bangka Island. The beach now held 22 nurses and a large number of men, women and children. They were joined on the following morning by a group of some 100 British soldiers who'd swum ashore following the sinking of their own ship.
Ad. Article continues below.
Realising they were marooned on a Japanese-held island, a large group of civilians broke away and elected to give themselves up to the Japanese. In the meantime, the nurses, soldiers and the wounded waited on the beach. Their expectation was that the enemy would capture them and incarcerate them as prisoners of war, but this was not to be.
Within a few hours, Japanese soldiers came to the beach and took the soldiers away, disappearing around a headland. The nurses heard gunshots. A short while later, the Japanese returned, wiping blood from their bayonets. The leader of the troops then ordered the nurses to wade, line abreast, into the sea. Knowing the fate that awaited them, their matron, Irene Drummond, called out, "Chins up, girls. I'm proud of you and I love you."
There was a burst of machine gun fire from the beach, the lethal stream raking from side to side as, one by one, they fell.
Amazingly, Vivian was spared. A bullet hit her low on the back, near her left hip, and passed through. She played dead, remaining afloat in the water. Finally the tide washed her back ashore where she at first found herself alone. Not long after, she heard a call from a wounded British soldier who said something to the effect, "Oh there you are, nurse." Despite her own wound, she tended the soldier for the following twelve days before they surrendered to the Japanese. Sad to relate, the soldier died.
Vivian and a number of other surviving nurses were imprisoned for the next 3½  years, suffering dreadful privation. At no time in captivity did the brave nurse mention the massacre on Radji Beach. She even tied a water canteen over her left hip to hide the wound.
Ad. Article continues below.
After the war, Vivian Bullwinkel returned to Australia where she became Matron of the Infectious Diseases Hospital at Fairfield in 1947, holding the post for a period of sixteen years, before later assuming the role of Director of Nursing until 1977. In that year, she married Colonel Francis Statham.
Vivian Bullwinkel Statham, forever 'Bully' to her friends and acquaintances, of whom there were many, had an exemplary nursing career. A tireless worker, she also became a member of the Council of the Australian War Memorial and President of the Australian College of Nursing. She was awarded a number of worthy distinctions including AO, AM, MBE and ARRC, as well as a number of service medals. She died in Perth on 3 July 2000, predeceased only a few months by Frank, the love of her life outside nursing.
Rest in peace, brave nurse. There is no-one more deserving.
Did you know anything of this incredible woman's story?