The heroes you don't hear about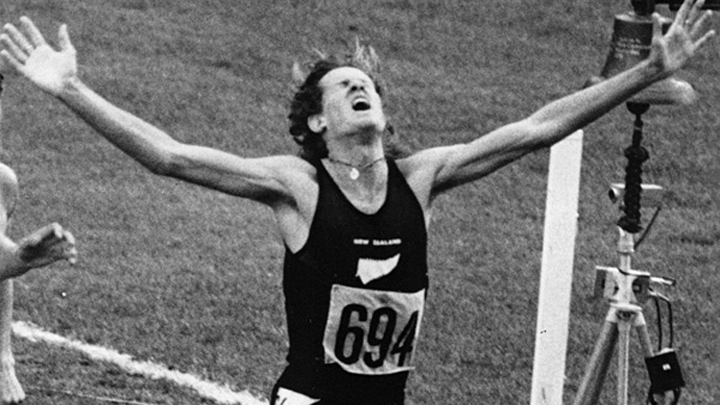 Starts at 60 recently had articles about the forgotten Hollywood star Luise Rainer, who died at 104, and about the passing of Australian writer Colleen McCullough.
One had the distinction of being the oldest living Oscar winner and the other had the distinction of being much-loved by many readers all around the world. I wrote a paper on Colleen McCullough in a recent uni course and she earned me a fine grade! Thanks, Colleen.
There are many ageing former celebrities in all walks of life who fade into obscurity with the years, unlike Colleen McCullough who kept in the public eye with her books, the most recent in 2013.
When I lived in New Zealand some time ago, the media were agog with a rare athletic attempt. No doubt sports fans everywhere knew about it, but for nonsporting me to be aware meant it was a hot topic indeed. It impressed me, and I'm still impressed.
30 years ago this month, on February 18, 1985, at Auckland's Mount Smart Stadium, New Zealander John Walker became the first athlete in history to run 100 sub-four-minute miles. That's a four-minute mile, 100 times.
Ad. Article continues below.
Walker was 33 years old and had held the world record for the mile itself and was the first man to break the 3:50 barrier for the distance. Nine years before, in 1976, he had been the Olympic 1,500-metre champion.
Walker's international career showed unusual longevity, spanning almost two decades. After turning 40 he ended his racing career with 135 sub-four-minute miles to his credit. American Steve Scott just beats him with 136. The mile is not run often these days with the general conversion to metric distances being accepted all around the world.
People once believed that the human body was simply not capable of a four-minute mile. In the 1940s, the mile record was pushed to 4:01 where it stood for nine years. Then in 1954 England's Roger Bannister broke the barrier, running the distance in 3:59.4. Now, it's almost routine and even strong high school runners run sub-four-minute miles.
Later John Walker announced that he was suffering from Parkinson's disease, but his active life continued. In 2008, while serving on the Manukau City Council, he launched the John Walker 'Find Your Field of Dreams' Foundation 'to get every kid in the Manukau active and involved in sport'. He also continues to run an equestrian supply store with his wife.
In June 2009 he became Sir John Walker, a Knight Companion to the New Zealand Order of Merit for services to sport and the community.
Ad. Article continues below.
As I said, I'm not into sports much, but John Walker is one sporting champion I will always remember. The media are not likely to remember later this month that 30 years ago, a 33-year-old achieved an amazing feat. But you, dear reader, will all know about it!
Are there heroes and champions and achievers in varied fields you know about, ones forgotten by others as time goes by?