The ghost market: not a soul in sight!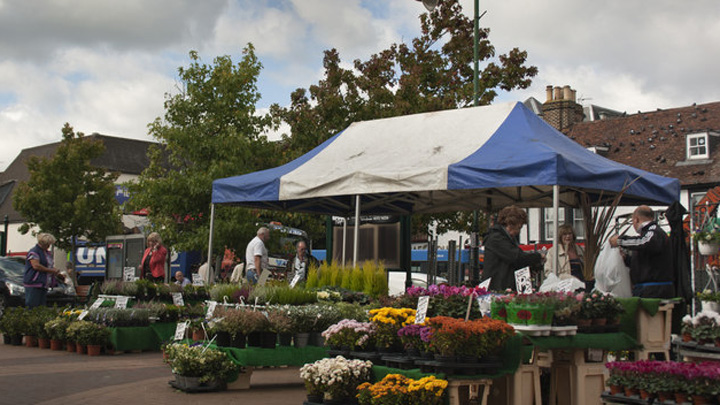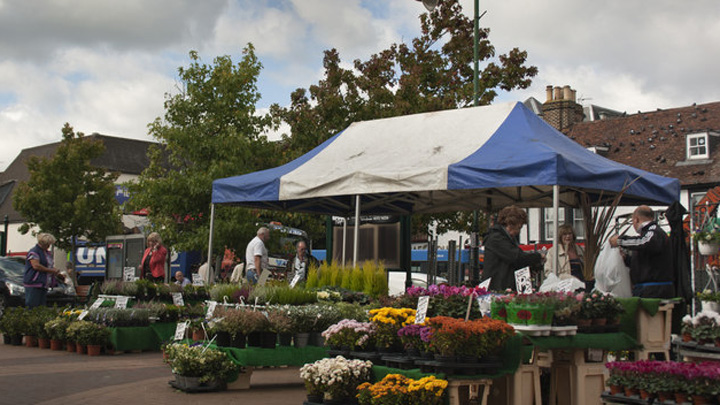 Jacqui and I 'did' a market this weekend. They have one at the beginning of every month here in Yarram, and I'd have to admit, it's not really a roaring success, with just a few stalls, the same ones every month mainly. But we have an enormous load of paintings that we have completed over the years, the ones we haven't been successful in selling until now, so we thought we'd give it a go and see if we could unload a few of them, if only to create more space at home for the next batch of paintings!
We were up at six o'clock in the morning, with the car already filled with our 'stock' so all we had to do was eat some breakfast and at seven o'clock, shoot off up the road to the church hall, where the market was being held. This was our first mistake! There was no one there at all, which made us wonder if we were at the right venue, on the right day! Luckily, another lady arrived just as we were pondering our next move – she turned out to be someone to do with the church and she told us that the market wasn't due to start until nine, but that we could set up our stall from eight!
So, with nothing else to do we went back home (luckily only a few hundred metres from the hall) and made ourselves a nice cup of coffee from freshly ground beans before returning to the hall just before eight o'clock. By the time we got there, the place was a heaving mass of humanity – well, there must have been at least ten other dealers there, carrying boxes, bags and trays into the room and preparing their 'stalls'. This is good we thought: the previous month's market had only produced about five stalls altogether, not the most auspicious for a brisk day's selling, but this was looking really busy.
Ad. Article continues below.
So we joined in the melee, finding out where our position was and eagerly carting our stuff inside. Jacqui is very good at this sort of thing, having done markets for many years, both here and in England, so she knew the score and soon had her stand covered with a cloth, some small stands and as many paintings as she could get on there, with the rest on the floor, leaning up against the legs of the table and a couple of cardboard boxes.
Then it was time for the customers to start arriving – but they didn't! The room and the large grassed area outside was alive with stall holders, but where on earth were the customers? Don't forget, we were there and ready to sell before nine o'clock, but it wasn't until ten that a few people drifted in, followed by a slightly larger 'rush' a few minutes later, when the morning service finished in the next door church! Unfortunately though, most of them were 'lookers', not buyers, and there was little or nothing we could do about it. You can't force people to buy, the best you can do is try to present your wares as attractively as possible and hope that a little of the hard work wears off on them.
The only thing that made us feel just a little less depressed was the fact that we weren't the only stall-holders not doing too well: the 'customers' were simply not there to buy and that was the end of it. There were fairly long faces all round the room and we started wandering about the place, all looking at each other's stalls, just to pass a little time, interspersed with cups of instant coffee from the kitchen at the back of the room, where some church ladies were busily making sandwiches, soup and drinks, I think they were about the most successful 'business' operating there that morning, largely because they were giving most stuff away, free!
Ad. Article continues below.
We did do a little better, before we all packed up at lunch time, making enough money to pay for our stall and go out to our club in the evening for a well-earned meal, but I don't think we'll be rushing into 'marketeering' again in the near future, we really didn't draw in the hundreds of dollars we had been hoping for!
Have you set up a stall at your local market? How did it go? Did you make any money? Tell us below!