The Friday afternoon swill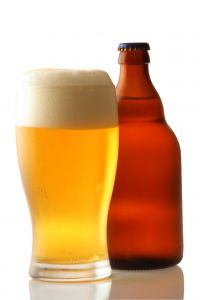 Do you remember the "Six O'clock Swill"?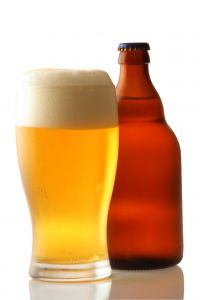 Jacqui and I lived in New Zealand for five years from 1959 until 1964 and during all of that time I worked as a designer for a Company producing packaging, wrappers and various other forms of product containment. The firm was situated in the Auckland suburb of New Lynn, which was then on the extreme south west border of the city, about ten miles from the central business district, though I expect it is now just another suburb, surrounded by many others – places rarely stay the same for fifty years!
In those days prohibition was in operation in New Zealand, (as I believe it also was in Australia), and one of the rules of the system was that, if any district wished to have a pub or pubs in its area, then it had vote for it at the time of a general election. This didn't involve a simple majority either, in order to make a change, in either direction, the vote had to show a majority of seventy percent in order to succeed! Because of this, if an electoral area had a pub within its boundaries, it was nigh on impossible to get it removed, and by the same token, a district that was publess had the same problem trying to get one.
Unfortunately for us young lads working in New Lynn, it was an area that was publess, and not only that, but all the districts between New Lynn and the city were also publess, although there were numerous licensed establishments in Auckland city centre itself!
Add to this unfortunate situation the fact that even where there were pubs, the prohibition rules also stated that they had to close at six o'clock in the evening, (on a Friday, the place where I worked closed at four in the afternoon), and you can see we had a slight problem on our hands! It was a well established tradition at the factory, long before I started there, that it was a matter of honour for all interested parties to get to one of the city pubs as quickly as possible, so that 'one or two' drinks could be enjoyed before going home for the weekend, a tradition I was duty bound to honour if I wanted any friends to work with.
Ad. Article continues below.
A couple of the lads owned cars and at four o'clock sharp on Friday, about ten of us would pile into them and set off for town at high speed, no doubt breaking many traffic laws on the way. Fortunately, we always seemed to arrive safely and we would then rush into our favorite hostelry and start drinking. Pubs in those days were a sight to behold, the bar packed with men, (only men did this!), no furniture in evidence at all and the walls covered in glazed tiles from floor to ceiling, so that it looked more like a public toilet than a hotel bar! A man behind the counter held what looked like a petrol pump from the nearest garage and he walked continuously up and down, pouring the amber fluid into large jugs, one jug per customer. The drinker then poured the beer into a small glass held in his other hand, and swallowed it in little more than a single gulp, before pouring more into the glass!
In this fashion, we all managed to consume a considerable amount of beer, all of it on an empty stomach, so that by six o'clock we were all roaring drunk and had to make our separate ways home by public transport. Looking back from my lofty, seventy-eight year old perch, I am horrified at the picture I must have presented on that bus, barely conscious, making stupid noises and, I am sure in retrospect, scaring all the ladies traveling with me.
I would like to take this opportunity to apologise most profoundly to all those people, whoever they were, but please, at the end of the day, blame it all on prohibition – an idea that was always doomed to failure!
image: engindeniz