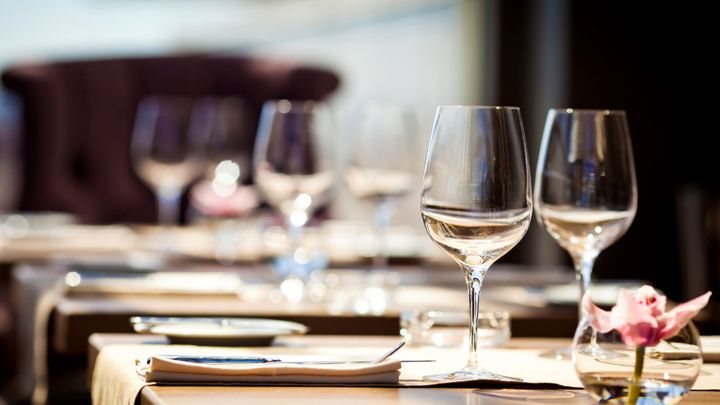 I wonder how many remember Mr Creosote, a grotesque character from Monty Python's The Meaning of Life? Mr Creosote (played by Terry Jones) is an enormously corpulent restaurant patron, who is served a gigantic volume of food and alcohol whilst vomiting frequently and copiously. Not only is Mr Creosote grotesquely obese, he is also arrogant, rude and offensive. At the end of the meal, he is persuaded by a particularly obsequious waiter (played by John Cleese) to eat a thin after-dinner mint. Accordingly and appropriately, he explodes in a very graphic manner.
Gluttony is derived from the Latin word – gluttire; it means to gulp down or swallow. In modern parlance, it has come to mean the over-indulgence and consumption of food and drink. It has also been expanded to include consumption of luxury goods to the point of extravagance or waste. However, let us confine ourselves to the consideration of sustenance.
I think that everyone has their own personal 'Creosote' moments. I don't mean that they literally explode, but rather that they have had their times of over-indulgence; feeling bloated. Fortunately, mine own (for the most part) were very pleasant. I'm pleased to report that I've only needed to drive the porcelain bus on a few occasions.
Gluttony really is a vice…I suppose. That said, there was a particularly wonderful French restaurant in Katoomba called the Fork 'n' View, which, opened in 1969; specialising in 'French Provencal' or French country cooking. Rumour has it that when Sophie Mazieres, the proprietor, took her first look at the sights from the garden and the glorious views over the adjacent Jamison valley, she exclaimed in broad Franglais, "Look at the f***'n' view!" This might be true though personally I have my doubts, as I heard it from so many other wags. Everyone who dined there during those glory days, has his or her story to tell; mine was on two levels.
Ad. Article continues below.
I ate there on numerous occasions with my former partner, either as a couple, or with other friends and acquaintances. We'd lob there about noon and waddle out perhaps about 6pm. I was in my early twenties, at this stage, with the ability to consume vast quantities of rich food drowned in numerous glasses of wine. Ah, one longs wistfully for the pre-breathalyser days! I also worked there later on as a kitchen-hand/dishwasher and experienced the organised chaos of the kitchen and Sophie's mercurial temper at close quarters.
The servings were enormous as distinct from portion sizes in Paris. Many meals were often returned, barely touched it seemed. Not because the quality was poor – far from it! Simply because they were so large and rich! As a consequence, Sophie's dog Beaujolais (pronounced Booze-jolais it appears), was the fattest black Labrador I think I've ever seen. I'm sure the poor creature probably died early of congestive arteries! You had to have a sense of humour to dine there. It was 'the' place to dine at in the 70s. Foodies and the glitterati flocked there from all quarters. Sophie's preference was to get all the entrees 'out of the way' before beginning on the main courses. It was easy to spot the regulars (myself included) who would often wander off for a stroll, or bring out a pack of cards or chess set to while away the time. Meanwhile, the music of Edith Piaf would be heard in the background interspersed with Sophie's 'colourful' instructions to the staff. The wait at times seemed interminable, but the food when it finally arrived… C'est magnifique!
Whole snapper flamed in Pernod; steaks as wide as the plate – an inch thick; seafood bouillabaisse; coquette St Jacques – scallops with mushrooms and white wine; rack of lamb; le boeuf bourguignon (burgundy beef stew). And that's just all I can remember. Everything was made from the best and freshest ingredients available, with lashings of butter, cream, wine, brandy and stock that she had gathered for years in long glass containers; nothing was wasted and recipes were jealously guarded. Nothing was gluten free – this was gluttony, hard core!
Ad. Article continues below.
It was legendary fare and was equally matched with the ambiance. Sophie was the epitome of the temperamental chef with her constantly, sagging cigarette; the unbelievable waiting times for food to arrive; the resulting absurd drunkenness of some diners, and her pivotal impact on dining habits of Australian patrons unused to European dining habits. Some brave souls were sent packing for daring to enquire when they might be fed; banished back to the car-park chock-a-block of every imaginable vehicle from Morris minors to BMWs and Rollers. Furthermore, to arrive without a previous booking was to invite death by tongue lashing and eternal banishment back to your boring little bourgeois existence! Persistence to savour M. Mazieres' gluttony came at a high price.
Over the years, many celebrities from stage, television, movies and music dined at the Fork 'n' View; not to mention notorious shadowy figures to prominent politicians. Indeed, people from every walk of life – from Reg Livermore to Sir John Kerr.
The ABC recorded Sophie and the Fork 'n' View for its 'Big Country' documentary series. One can understand why: Sophie was a bone fide character and gluttony was celebrated. My partner and I were filmed at the time, however, our scenes ended up on the cutting room floor. You can imagine our disappointment when the episode was broadcast some months later. Nevertheless, heartburn and fond memories remain.
Share your thoughts below.