The Everly Brothers - often imitated, never equalled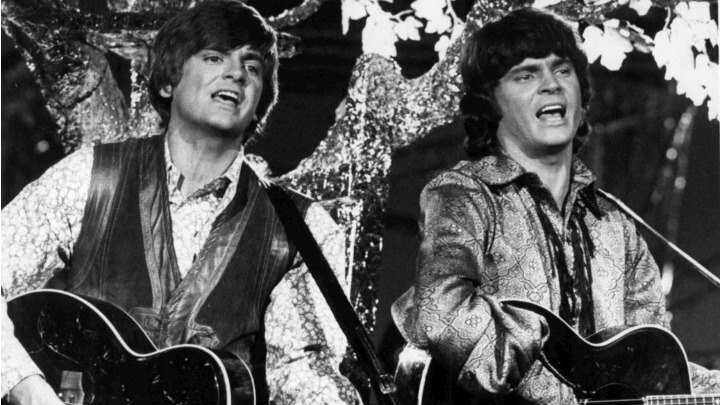 The Everly Brothers sang and wrote some of the most important music since the fifties. These dynamic brothers could do it all – rock, folk, country, soul and pure pop. Their heavenly harmonies were in every heartfelt performance. They were born into music as their parents had a radio show, The Everly Family Show and the boys Don and Phil would duet before going off to school. As teenagers the boys split from the family show and attempted to break into the recording business as a duo but without much success. Their father Ike was a friend of renowned country guitarist Chet Atkins and introduced the boys to him in 1954 and just happened to mention that Don also wrote songs. Chet Atkins liked "Thou Shalt Not Steal" so much he handed it to Kitty Wells one of America's pioneering female country singers and so Don Everly had his name on a hit disc at the age of seventeen.
When the Everly Brothers moved to Nashville in 1956 they got their first break with a recording at Columbia Studios of "Keep A-Loving Me" an unsuccessful country orientated single. But when they signed a contract with a new independent label Cadence in 1957 they met songwriting couple Boudleaux and Felice Bryant and for the next five years they were never far from the top of the charts worldwide.  "Bye Bye Love" had been handed around and turned down by various artists but The Everly Brothers thought they could turn it into a hit.
Don Everly was greatly influenced by the Bo Diddley guitar beat and the now famous guitar intro of "Bye Bye Love" made ears prick up everywhere it was heard. For the next three years, The Everly Brothers were vying with Elvis Presley in record sales, recording more Boudleaux and Felice Bryant songs, "Wake Up Little Susie", "All I Have To Do Is Dream", "Bird Dog", "Devoted To You", "Problems", "Like Strangers", and "Take A Message To Mary".  They also charted with the Roy Orbison penned "Claudette", the Don Everly song " Til I Kissed You", Phil Everly's first hit as a songwriter "When Will I Be Loved" and a translated French ballad "Let It Be Me". In 1960 when their contract with Cadence Records finished they signed with Warner Brothers a huge company which was losing money rapidly and the story goes that if not for The Everly Brothers, Warner brothers would not exist today. The first hit was the smash hit "Cathy's Clown" written by both Don and Phil, this was followed by "So Sad", "Walk Right Back", "Ebony Eyes", "Temptation", "Crying In The Rain", (this was recorded before they were obliged to enlist in the Marines).
Ad. Article continues below.
Like most established American acts, they were greatly affected by the British Invasion but they managed one final top ten hit in 1965 with "The Price of Love". A lot of The Everly Brothers material was never released as singles like "Love Hurts" which was covered successfully by Roy Orbison, Nazareth, Cher, and the inimitable version by Gram Parsons and Emmy Lou Harris. Another was their reinterpreting of Little Richard's "Lucille".
The Everly Brothers influenced, among others, Paul McCartney and John Lennon, Graham Nash and Allan Clarke of the Hollies, The Beach Boys, The Bee Gees and Simon and Garfunkel.
In 1973 they very publicly split on stage and never spoke to each other for ten years.  It took their fathers funeral to reconcile them in 1983 and they performed a reunion concert at Wembley Stadium, London singing their hits still in perfect harmony to a doting audience. A "live" recording of this concert saw them back in charts for the first time in nearly 20 years. In 1988 a statue of the brothers was unveiled in Central City, Kentucky.
They were awarded a Grammy Lifetime Achievement Award in 1997 and inducted into the Country Hall of Fame in 2001, and the Rock 'N' Roll Hall of Fame in 2003, they also have a star on The Hollywood Walk of Fame.
The Everly Brothers had had 35 Billboard Top 100 hits in the USA, 26 in the top 40, 30 hits in the UK top 40 and 20 charting hits in Australia. Phil Everly died on the 3rd of January 2014 of a lung disease (he was a heavy smoker) 16 days before his 75th birthday.
Ad. Article continues below.
Have you heard of The Everly Brothers? What's your favourite song by them?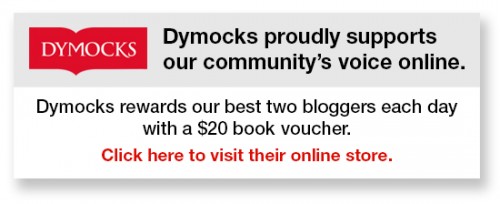 To write for Starts at 60 and potentially win a $20 voucher, send your articles to our Community Editor here.