The do's and don'ts of diabetes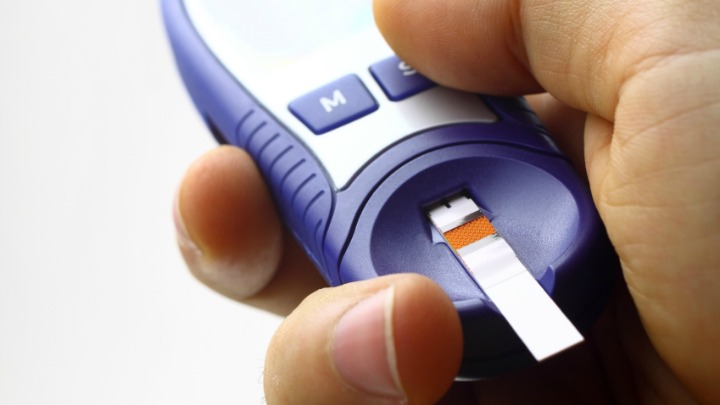 Diabetes is reaching epidemic proportions in our community:
280 Australians develop diabetes every day
Currently around 1.7 million Australians have diabetes
Type 2 diabetes accounts for approximately 85-90 per cent of all diabetes
Since a significant number of Starts at 60 readers fall into this category, I wanted to help with a list of do's and don'ts for newly diagnosed diabetics.
Do:
Exercise
The most important thing you should be doing once you are diagnosed (with either pre-diabetes or type 2 diabetes) is get off your bottom and get active! As an accredited Exercise Physiologist I cannot stress this enough. Resistance training is the key to managing your diabetes with exercise. This means using your body weight or adding extra weight to your exercise. Walking is not resistance exercise!
Ad. Article continues below.
Research
Get your hands on some good quality information about diabetes. There is no shortage of easily-accessible material available. Diabetes Australia is a really good place to start.
Set up your care team
Find yourself a group of practitioners you trust. I recommend a GP, diabetes educator, exercise physiologist, podiatrist, dietitian and optometrist/ophthalmologist. These medical professionals can guide you though all the aspects of your diabetes and keep you as healthy as possible.
Eat well
Diet is extremely important for diabetics. We all know reducing sugar and increasing good-quality foods are important to your overall health, but when you have diabetes, this is a little less recommendation and a little more necessity.
Write down the essentials
The diabetes helpline phone number is 1300 136 588. Keep it on you at all times. There are some very serious complications of diabetes and you never know when you might need some help.
Know your targets
Blood pressure, blood glucose levels, HbA1c, total cholesterol, triglycerides, HDL and LDL cholesterol and BMI. If you don't know these, please refer to step 2 (Research) and 3 (Care Team)!
Ad. Article continues below.
Don't:
Get sucked into the words SUGAR FREE. Many "sugar free" foods can still have a big impact on your blood sugar levels. It's safer to stay away from foods we know are bad for us even if the clever marketing people try to make them sound not-so-bad.
Don't:
Ignore symptoms such as: ulcers or sores on the feet, gum infections, pins and needles in the hands or feet, changes in vision, ongoing illness, excessive thirst or frequent infections as these can be a sign or symptom of quite serious diabetic complications. Bring them up with your care team and they can help you sort out the worry-worthy from the rest.
Don't:
Get overwhelmed or credulous: Diabetes is a very complicated but manageable condition. It is important you learn about diabetes, surround yourself with a good health team and understand your condition. You will need to manage your diabetes in the long term; failure to do so can have severe consequences. My advice is to pay good attention to yourself, your condition and your team to keep your diabetes future bright!
Have you had to live with diabetes? How easy have you found it to adapt?