The decision to take a bowel cancer screening test saved my life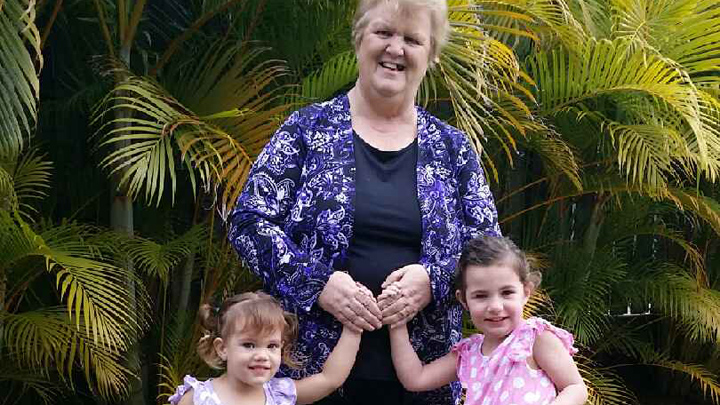 On my 65th birthday I was as happy as I could be and feeling better than I had in years. I had recently retired, was doing some volunteer work and really enjoying this new phase in my life.
Around my birthday, I received a free test kit from the National Bowel Cancer Screening Program and popped it in my bathroom as a reminder. I was going to wait until I wasn't so busy then thought "oh well, I'm good with my mammograms, so I should really do this too". So I just did it and sent it off. It was easy – no fuss.
That decision may well have saved my life.
Two weeks later I received a letter from the Bowel Screening Program. I read the word 'positive' and got a bit of a shock at first. I had no symptoms. I don't drink (even though I'm Irish!), I don't smoke and I have no family history.
My shock soon subsided after reading through the letter properly, as it became clear that a 'positive' reading doesn't mean cancer and I should make an appointment to see my doctor.
Ad. Article continues below.
After talking to my family and GP I realised it wasn't death sentence. My GP was very clear in explaining to my husband and I that I had two polyps and I should go for a biopsy. They said that even though the polyps may not be cancerous, I should make sure. They eased my worries and I felt I was going to be alright.
I went for the biopsy and had the cancer removed. I had the surgery right before Christmas so the fact that the cancer was successfully removed was the best Christmas present I could possibly give my family.
It was a very simple surgery – so quick and I didn't feel an ounce of pain. I remember being woken up by elves as it was Christmas Eve. I was home by Christmas day and front and centre at the Boxing Day sales! Because it was caught early, the treatment was minimal and really nothing to be scared of.
I think the main reasons older people put off getting tested for bowel cancer or even talking about it to their GP is that it's "not very nice" and people are embarrassed to talk about bodily functions. The fact is, it is a very simple test to carry out in the privacy of your own home and only takes a few seconds to do. I tell my friends, "it's not half as bad as changing your grandbaby's nappy and you're more than happy to do that!".
I have just celebrated my 67th birthday and it's now 18 months since my surgery. I feel extremely fit and well, and confident I will be around to see my little granddaughters growing up.
Doing the test should be a no brainer – it's easy, private, free and may save your life like it did mine.
Ad. Article continues below.
Have you had all your necessary health checks? Tell us below.