The days of playing Santa are gone, but fond memories remain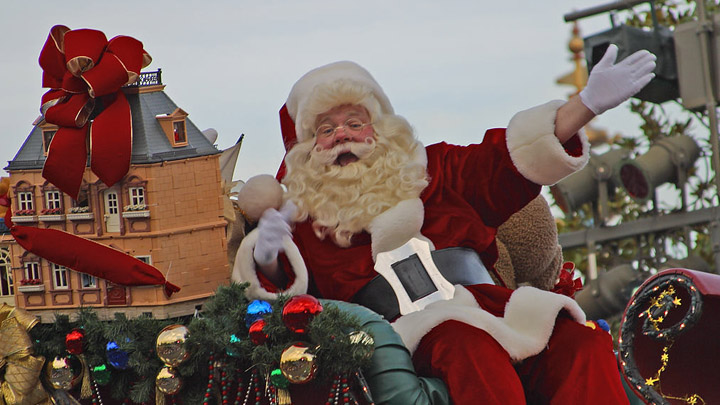 Once the kids leave home, unless you're the type of person who enjoys parties, dressing up or getting drunk, Christmas loses much of its charm. Some of the greatest pleasures Jacqui and I experienced during our fifty-five years of marriage were from watching our three kids enjoying Christmas, their birthdays and any other special occasion that came up during the year.
There's no doubt though, that Christmas was THE special event. It is the only one which applies equally to all members of the family at the same time, whereas birthdays really only actually happen to one person, with everyone else joining in, to make the occasion special for the birthday boy or girl.
In our house, when all the kids were very young, Christmas usually got started at about the beginning of December, with pointed remarks being made about such things as bikes, toy dolls or special, 'just-released', board games – the ones that everyone had to have (because the ads said so!). There wasn't a lot of excitement generated at this comparatively early stage in the proceedings, just a slight air of tension, as they tried to decipher whether their hints had hit the target (me!), or not
Ad. Article continues below.
Jacqui and I for our part would pretend to be non-committal, acting as if we had not heard or understood what was being said, though secretly we were just as excited as the kids were starting to get. Each Christmas was completely different from the last, because of the increasing ages of our children, Kerry, Vince and Ross and their changing ideas as to what the season was all about, something which always added to the anticipation, in all of us.
After the first few fun filled years, during which they still believed in Santa, we played the game right down to the line, first pretending we had no idea what they all wanted each year, then as the day drew closer telling them how expensive everything was and how hard for us to afford.
We had to be very careful every time we went shopping, or rather when we came home from shopping, because we were being avidly spied on by all three of them, hoping to catch a glimpse of something, which would give them some sort of a clue. But I always kept the boot of the car firmly locked at this time of the year, and if there WAS anything of importance in there, I'd bring it into the house several hours after they had gone to bed.
The next thing was to find somewhere secure to hide the stuff! On top of the wardrobe was useless of course; not only could they see there was something up there, but also it was the easiest thing in the world to clamber up on a chair for a quick peek! Luckily the trap door into the roof had a secure padlock on it, so each night there was something to hide, I'd have to go out to the garage, late at night, bring in the stepladder, and hide the goods up in the roof. I don't think any of them discovered a way to get up there, but you can never tell with ambitious youngsters!
Ad. Article continues below.
Then there was the pleasure of Christmas morning itself, with all of them up and about by half past four, screaming with excitement at what they found waiting for them in the living room, and rushing into our bedroom to show us what they had, even though they knew we had bought it.
Since they fled the coop and started their own families, Jacqui and I prefer a quiet Christmas, usually spent on our own; we like to see our kids, and their kids on the days immediately after the big day, but we feel that we had our big Christmases when our children were young and feel we don't want to intrude on that excitement in our children's homes, where they are enjoying the formative years of their own offspring!
It's all been wonderful over the years, but at our age it's nice to just sit back and enjoy a large brandy after a very pleasant lunch, knowing we are beholden to no one!
What are your favourite Christmas memories with the kids? Do you remember the mad scramble when you were playing Santa?