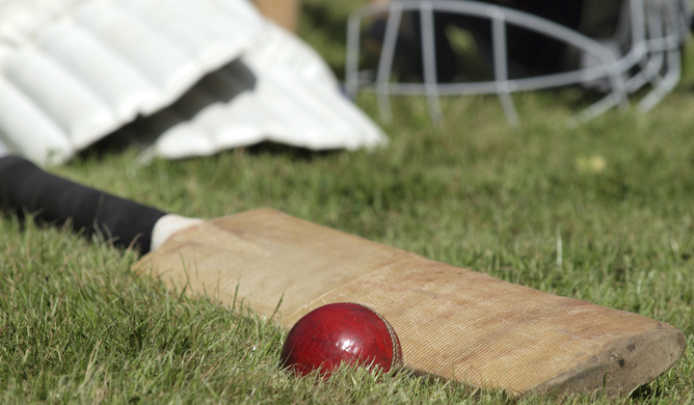 Much has been written about the tragedy of Philip Hughes death and a form of bowling called bouncers. Here is a story and a tragedy about a form of bowling called bodyline – it was how cricket was played in 1930-32.
Ad. Article continues below.
I would hear many times from my mother-in-law about how this type of bowling caused so much heartache to her family. I can almost recount it word for word as each January she would be so sad. Here is that story.
In 1935 my husband John was 5 years old. His father had been married twice and his first wife had died of septicemia, leaving 2 sons. In 1928 he and my mother-in-law (Etti) were married but when John was 2 years old, the marriage broke up and she went to live at her parent's home at St Mary's on the east coast of Tasmania. Her stepsons loved her and each holiday spent their holidays at her parent's home – this was Christmas 1935.
One of her aunts was married to a trooper (policeman) stationed at New Norfolk and they were visiting and asked her to go back with them for a few days. Her parents encouraged her to go, leaving the boys; Harold was 13 and Don would have turned 11 on the 13th of January. As I said John was 5 and he told me what he saw stayed with him always.
The boys were told they could only play cricket with a tennis ball but had bought one anyway in the township. Of course this was not known to the adults. That day the Cof E minister and his wife were visiting so it went unnoticed.
Even though bodyline bowling was in vogue several years earlier, Harold threw the ball and hit Don in the head. John said he fell to the ground and cried and then went inside. He said, "Harold has bowled me out but I'm still Don Bradman: not out" and said he'd like to lie down. He was made comfortable but when checked on shortly after was writhing in a seizure.
There was no phone in those days, no car either so the minister rode a bike in to get the doctor. By the time they arrived back Don had died.
His father Jack came from Launceston and was prostrate with grief. John's mother was at the pictures when her uncle came in to get her. For the rest of her life she asked that no one ever go to the cinema on Sunday and we never have.
Monaghans were well known in Launceston and had a shop in Brisbane Street selling Tatt's tickets – it's still there. One day I looked on the Trove site and read the sad death notices.
Jack took Harold overseas and wanted Etti to go with them but she wouldn't leave John. They were always friends but never reconciled.
One day Harold told me that he was known as the boy who killed his brother.
In January each year I think of those so affected – all gone now.