Supporting the green and gold…with a dash of blue [Tobe Frank]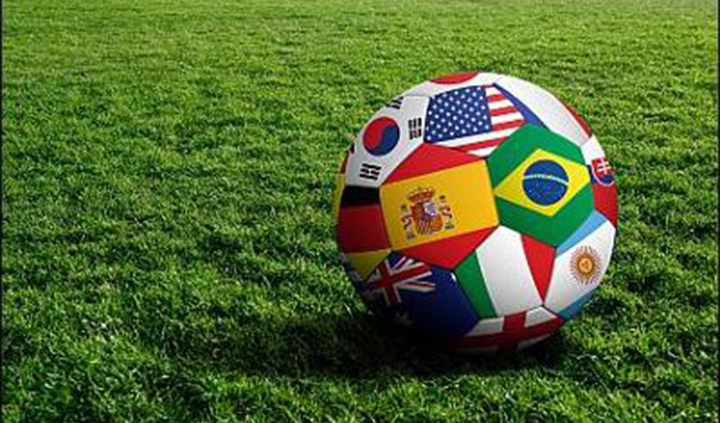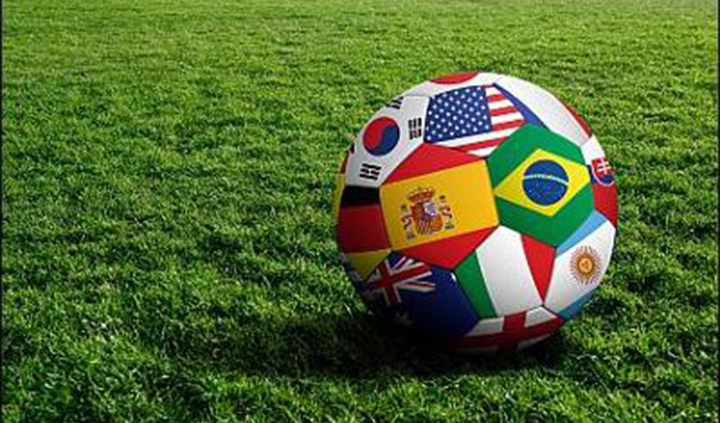 To be frank I love a World Cup.  I love the sleepless nights, the insanely early mornings, the salivating statisticians, the conspiracy theorists, the injury count, the underdog, the favourite and the fairy-tale ending…even the hands of God…I love it all.
Be it rugby, cricket, Australian Rules (just kidding and making sure you're awake), cheese rolling, thong throwing, paper-scissors-rock or darts, a world cup brings out the patriot in all of us, but maybe none more vehemently so than the soccer (or football, if it pleases the fanatics) world cup.   It is after all, the world game and its pinnacle virtually stops the planet.
For most of my life I have had to draw way back on my convict roots to find a team worthy of my support…it was either that or be relegated to choosing your favourite colours!  However, in 2006 and 2010, despite our lowly position on the FIFA rankings, we were able to terrorise our tonsils for Australia for the first time since 1974.  In 2006, the Socceroos almost made the final 8 when they went within a bullshit penalty of staging the biggest upset of the tournament against eventual winners Italy.  In 2010, just after our ranking peaked at 14, we travelled to South Africa but kind of failed to show up.
And now on the dawn of the 2014 Cup, with our ranking having blown out to 62, we face the daunting task of being drawn in 'the pool of death' alongside Chile, Netherlands and world number 1, Spain (the last two of which faced off in the 2010 final).  We face almost certain annihilation at the hands of football royalty, and will be lucky to escape with our dignity let alone a draw.  Still not bad for a team from a small population with three other football codes to compete with.
Ad. Article continues below.
But in true Aussie spirit, we will rise from our slumber, call a long lunch, sneak off to the john or do whatever else is necessary to watch our national team do us proud on the world's biggest stage, up against teams worth hundreds of millions.  In fact that's what I love about Australian sport.  We truly believe we can win anything…even if we are 2 goals down with 10 minutes to go, against a team whose star earns more than our entire team combined, there's still time…we still believe.  When we lose, we shrug our shoulders and get on with the rest of the day…rather than riot and tear the stadium and the surrounding neighbourhood to bits!
So on this, the eve of the World Cup kick off, and given that Australia's involvement is likely to be brief, I've provided a wee guide as to who you might choose as your substitute team…post round 3.
Algeria – not a good choice as it's been described as the worst worst team…in other words, the Aussies have a better chance!
Argentina – have had a hand in four Cup finals and used their hands to aloft the trophy twice.  If you haven't selected an alternate team beforehand, Argentina could be a handy choice (if you're not sure what this means, Google 'Maradona's hands of god)
Belgium – not particularly good choice either as it's been described as the best worst team!
Ad. Article continues below.
Brazil – this is my pick for a number of reasons.
a)    Brazil in Brazil…they haven't lost on home soil since 1975.
b)   Add a dash of sky blue to your Aussie kit and walla…you have a ready to go Brazilian one.
c)    I love saying Brazilian…or for that matter I love Brazilians…and the people from there too! LOL!
d)   I'd rather not have the stadium that is to host the 2016 Olympics needing to be rebuilt should they lose.
Ad. Article continues below.
Columbia and Ecuador – share a border, a flag (with the addition of a crest) and a love of narcotics…should be able to smoke out the competition and inject some life into their matches.
Croatia – a great choice for fans who, like me, love Billy Birmingham's, 'The Wired World of Sports', and shadow-commentating –'Mandzukic passes to Kovacic, who kicks to Kickovic, heads to Piconic, taps it to Smith [I'm not sure if I've pronounced that right], over to Alottadic…GOALS…that took some balls!
England – The St Kilda of the football world…only won one…likely to only ever win one, but they're fans are just as die hard and also likely to burn whatever is combustible post defeat.
France – they look good, but that's their problem, they're too busy looking good and they may not even show if it's too windy.
Germany – if you like ze game of football that is as robotic as most of zeir heavy industry, zen ze Germans are for you.  Ze outfit is also interchangeable with ze Belgians if you happen to have gone for ze best worst team.
Ad. Article continues below.
Italy – if you suffer from long-term memory loss or, more to the point, you have no soul, you might like to support the men in Blue.  People who are most likely to choose Italy are hard done by actors, nancies, performers and those that often trip over themselves on ground that is deceptively flat and unimpeding.  And the Oscar goes to…
Spain – hot favourites but questionable if a siesta gets in the way of an afternoon kickoff.
There's a host of other countries too…some from places I don't even know which continent they're from.  Some I'm not sure if any of their players play on home soil or whether they only play on soil.
What I do know is that the next month will see men, with a combined net wealth greater than the GDP of some of the countries competing, slogging it out, grimacing in feigned agony, cutting more corners than a Hollywood car chase, and giving more head than a…actually I'm not going there…it'll be great is all I'm saying.  Game on and GO THE SOCCEROOS!
Ad. Article continues below.
Who will you be supporting (underneath the green and gold), and why?