Stay safe online on 'National Cyber Security Awareness Week'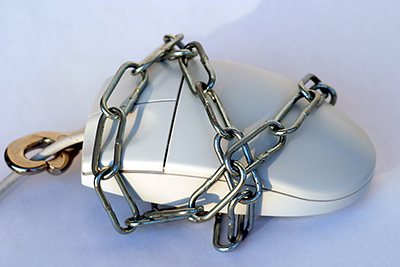 This week, from the 20 to 24 May is Cyber Security Awareness Week. Lucky for us, one of our regular Starts at Sixty writers, Nan Bosler is a National Ambassador for Cyber Security Week, so she tells us everything we should know about staying safe online…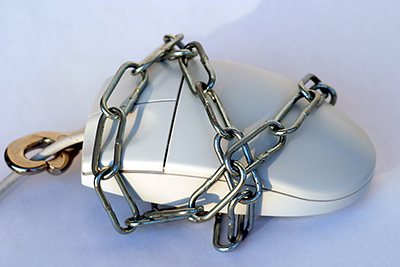 National Cyber Security Awareness Week draws attention to the importance of staying smart online and is an annual Australian Government initiative held in partnership with industry, community and consumer organisations and all levels of government.  Perhaps there will be an event held near to where you live.
Ad. Article continues below.
The aim of Awareness Week is to help Australians, whether at home, in the workplace or at school, who are using the internet to understand the simple steps they can take to protect their personal and financial information online.
Access to the Internet enriches the lives of those who use the various forms of 21st century communication and information dissemination. Seniors will benefit if we understand e-security issues which will lead to empowering us to wisely and confidently enjoy and benefit from technology.
Stay Smart Online
Communication technology is creeping into almost every aspect of our lives, but why do seniors want to use this technology?  Are there advantages and satisfaction for seniors who use a computer and the Internet?   Oh yes, there are great benefits. I'm sure that when you first began to use the Internet you didn't find it as difficult as you first thought it was going to be.   How special that we are now able to share this conversation because we are using the Internet.
Ad. Article continues below.
Skills such as using the Internet, search engines, email, and numerous other computer-based applications significantly contribute to making an older person's life more interesting. Mastering simple computer skills greatly enhances our self esteem and general well being. Communication to-day is mind boggling!
It doesn't matter where we live or if we have a disability, access to the Internet makes a great difference to our lives.  Without this access, many of us would not be able to benefit from the provision of information and services which are available via the Internet to other Australians. This has become very important as more and more Government Departments and Agencies are using their websites as a primary method of information dissemination. In this day when younger Australians are being thought of as digital natives, the older Australian is often disadvantaged by not having been taught at school or work how to obtain vital information and an awareness of online security issues and measures they can take to Stay Smart Online.
Ad. Article continues below.
Seniors need to be aware of how to be Smart Online because using the Internet is too good to miss!  But web designers need to be aware that seniors won't bother with websites that are not quick to load, easy to navigate and don't observe accessibility standards!
Keep informed
Visit www.staysmartonline.gov.au for more information about e-security risks and advice on how to manage them, look for the Stay Smart Online Alert Service image and sign up. [It's free.] You'll be sent regular emails that will alert you to the latest e-security risks, and provide useful advice for how to manage them.
Ad. Article continues below.
The online environment is constantly changing so make sure you're keeping up to date with your software, your passwords and the latest risks. Follow the top ten tips which I found on the stay smart online website. These tips are excellent for people of all ages:
Top 10 Tips for Cyber Safety…
Install and update your security software; set it to scan regularly
Turn on automatic updates on all your software, particularly your operating system and applications.
Use strong passwords and different passwords for different uses.
Stop and think before you click on links and attachments.
Take care when transacting online—research the supplier and use a safe payment method.
Only download 'apps' from reputable publishers and read all permission requests.
Regularly check your privacy settings on social networking sites.
Stop and think before you post any photos or financial information online.
Talk with your child about staying safe online, including on their smartphone or mobile device.
 Report or talk to someone if you feel uncomfortable or threatened    online—download the government's Cybersafety Help Button.