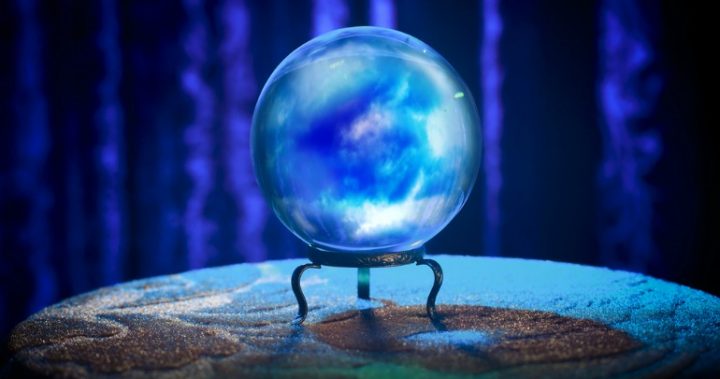 "Life can only be understood backwards; but it must be lived forwards." – Soren Kierkegaard.
By reflecting on and learning from the experiences of this year we'll be better prepared for what the future holds. Through the challenges, successes, pain and progress of 2016 we have grown, learned and gained awareness – perhaps in ways not fully clear yet – but all that you've gone through has shaped you into the person you are now. In understanding our past we have greater opportunity to make the year ahead even better!
December brings a determined celestial push toward acknowledging our skills, strengths and stellar talents, while getting serious about their use in 2017! This Solstice month encourages us to gain greater clarity of our year-in-review highs and lows. We can use this energy to better comprehend many of the occurrences of these past months, enabling us to set a positive course of action for growth and prosperity going forward.
Here's what you can look forward to in this final month of 2016
December 3 starts off with Mercury going into Capricorn. As the planet of communication enters the deliberate and determined sign of Capricorn, we embark on a new phase of practical, pragmatic and progressive plans for our future. We'll experience a more disciplined, down to earth and methodical way of viewing situations that can assist us in advancing our goals. As we wrap up this year we can embrace a get-real, get-going, get-it-done mindset, putting into place the steps for greater progress and prosperity for the future.
Ad. Article continues below.
Venus, the planet of love and creativity, moves out of its recent sober stint in Capricorn and begins a new cycle of outgoing expression in Aquarius starting on December 8. We now explore and embrace affectionate energy, creative concepts, innovative thought and inventive communication. We feel compelled to voice our opinions, shake up situations and stick up for the underdog! It's a great time for expanding our social circle, getting involved in unique and interesting activities and letting out your creative muse.
Our last Full Moon of the year occurs in the sign of Gemini on the 14th. This large Lunar Light signals a favourable time for reviewing what occurred for you this year, with an eye to what needs releasing before jumping into 2017. Upon reflection, what do you need to let go of now in order to move forward? Discussing your experiences and goals with others while getting informative insight on what's ahead (suggestion: Motivational Astrology reading!) can help you better manifest your dreams for the coming year!
On the 19th, Mars moves into Pisces! With the planet ruling our desires, drive and determination pairing up with the sign emphasising our creativity and imagination, we embark on a period of greater spiritual, artistic and intuitive exploration. The weeks ahead give us the opportunity to 'dream our lives' in a new direction, expressing greater sensitivity and compassion toward ourselves and others. Begin your manifesting – bringing those visions of what you want your life to be, into reality!
Heads up starting the 19th when Mercury goes Retrograde! This cycle will last until January 8, 2017 and gives us an opportunity to re-evaluate, review and readdress our plans for the new year. We can utilise this time to re-work and reconsider plans going forward and what can be improved for further future progress. The usual retro reminders apply: extra care is encouraged with travel, communications, mechanical workings, negotiations and interactions with others. Change is in the air – so allow extra time, double-check details and be patient! Most of all, be flexible!
Ad. Article continues below.
We celebrate the Solstice on December 21. This new Solstice cycle encourages us to prepare for our future with greater awareness of the responsibilities we need to own in order to bring our goals to light. On this magical Solstice, the longest day in the Southern Hemisphere and the shortest in the Northern, we mark the turning of the light to help illuminate ways to be more accountable – to ourselves, one another and our future.
The last New Moon of the year, in the sign of Capricorn, occurs on the 29th. This prompts us to pay attention to the important issues of our lives and what we can do to manifest greater security, support and solidarity. This is an ideal time to sort your stuff, get organised, set your goals for the future and empower yourself by taking charge of your emotional needs. This officially marks a time of new beginnings, advancement and the planting of the seeds for a more fulfilling future harvest. Set your intentions now for what you want to build for your year ahead!
Happy December, Happy Holidays and Best Wishes to all for a Bountiful Year Ahead!
Do you follow astrology? What star sign are you? What does it say about your personality?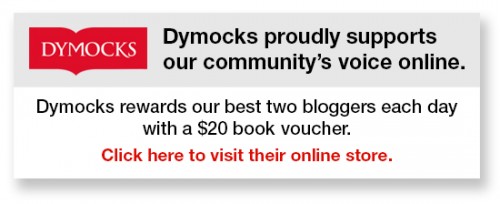 To write for Starts at 60 and potentially win a $20 voucher, send your articles to our Community Editor here.