Snooping on the neighbours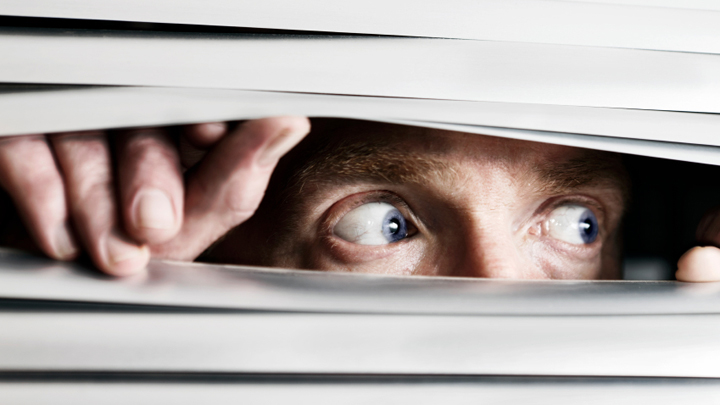 Twice a year our council gives us permission to snoop on our neighbours to see what they've been hiding at the back of the garage or under the house. They call it a 'clean up'.
I'm never exactly sure when these events are, but when Bob-across-the-street, who knows these things, put out a pile of stuff that used to be two bikes, I knew the time had come.
My offerings this time were a bright pink suitcase, a picnic hamper and a clothes airer. The bright pink suitcase (good for spotting on the luggage carousel) had succumbed to the baggage handlers across Europe, Asia and Australia. The postman knocked on the door and asked if we could put it aside for him to collect after his rounds. He must have discovered the large tear on his return because it remained till the end. The picnic hamper, not in bad nick, but surplus to requirements, disappeared one day. We have two others. The airer, with chipped and broken plastic covering, also disappeared. The scrap metal people do the rounds.
These piles wax and wane. People find more 'stuff' that can be let go. People go round in trucks collecting broken machinery or scrap metal. I saw someone seize on George-across-the-road's defunct whipper-snipper. Bob is a handyman, so he found lots of remnants from household projects to add to the bike bits.
Around our way, there were lots of car seats, office chairs, plastic outdoor furniture, bikes, faded and split plastic toys. We're that sort of place.
Ad. Article continues below.
Some people didn't read The Rules. After the collection, some people were left with microwaves, bits of computers and televisions. You have to take them to the tip on a designated weekend in October.
And there is a rule about size – armchairs and washing machines are too big.
It's six months to the next one. Can't wait to see what the neighbours have been hiding!
Do you enjoy a little sticky beak into the neighbours' lives when it's kerbside pickup time? Or do you just mind your own business?