Small décor changes that can make a big impact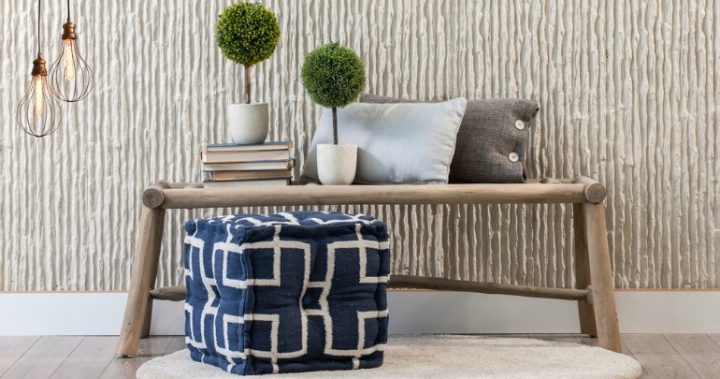 Big house projects can be exciting, daunting, a breeze or a nightmare, depending on how you approach them. But most often, they are very expensive. Not to worry; changing the look of your surroundings doesn't have to mean a full remodel. You would be surprised what changing just a few small details can do for the overall look, and for a fraction of the price of a full remodel.
Things you can change
Declutter: The first thing you should do before putting more things in – is throw things out. This will open up the space and allow you to see what you actually have to work with. Who knows; once you declutter, you might not want to change anything else.
Repaint: Take a look at your room. When was it last painted? Is the paint still the same colour it was when you first put it on? Do you still like the colour? Putting on a fresh lick of colour is a cheap and effective way to breathe new life into your room.
Reuse: There might be no need to spend any money at all. Perhaps just rearranging the things you already own is enough to make the room look just how you want it. Take a look through all the rooms and see how you can tumble around things to make it more appealing.
Stick to your budget
Easier said than done, but there are things you can do that will help you stick to that magic number you decided to set aside for this project. Once your budget is set, make a list of all the things you want to add, and prioritise them respectfully. This way, you will stop yourself from spending too much on something that might not be that important for you.
Ad. Article continues below.
Also, shopping doesn't have to happen all at once. After you make a plan, start window-shopping and look for sales and bargains. Look through thrift shops and yard sales, because you never know where you will find that perfect gem you have been looking for. Decorating on budget is something you can learn in interior design school and start a career as an interior designer. Investing money in your own business is both functional and aesthetically pleasing.
Details that transform
There are some things that simply change the room effortlessly. Here are a few:
Lights: Simply changing from a cool bulb to a warm one might be what your room is missing. Or perhaps you want to switch from overhead lighting to something else? Or you can simply hang fairy lights on the walls.
Mirror: Does your room lack a mirror? Find space for it. Having a clearly visible mirror will visually expand the space and if you find one with a nice, ornate frame, it can be the new centrepiece of the room.
Sheets and pillowcases: Are all of your sheets and pillowcases a dull, white colour? Maybe it is time for that to change. Why not try a set of fiery red ones, and just watch as it brings the whole room to life. The same goes for linen, couch covers and every other fabric in the room.
Carpet: A carpet is probably one of the best decorative elements you should learn to use. It can bring a whole room together without any other changes, or it can make it look cluttered and untidy if used wrong, so make sure you take some time to figure out what works and what doesn't for your particular room.
And just like that, all of your redecorating project budgets are saved. Remember that, no matter what, you should stick to your own style and decorate your place the way you want it to look, not how a magazine says it should. Work with the things you have, not against them.