Sixty Something: Where will my life take me?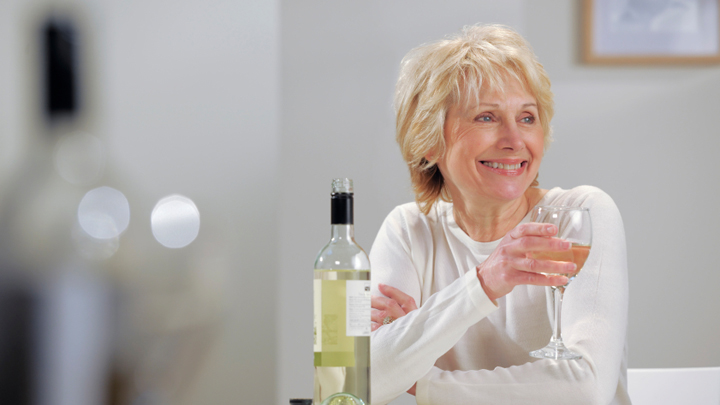 Today I stood at the window and watched the lady walk her dog past my house, watched a man drop his small child off at the house across the street and watched the postman as he placed mail in the boxes. It is a beautiful day in my part of Tasmania today, so I am sitting in the sun reflecting on events of the past and wondering where my life will take me next.
Just this week I have realised that the Y generation in general think we are old, too old to think for ourselves, too old to run the country, too old to fix what we have obviously been guilty of breaking and too old to shop in supermarkets at certain times. And this is what I have picked up from social media alone. Of course the Y generation think they can do better, have done better and will continue to do better. If they are that good, why aren't they doing better? They are now old enough. They forget who taught them, they see everything in such simplistic ways and they try not to see us at all. Still we make excuses for them and still we stand by them. Who stands by us? Who sees us as the pioneers of this country?
Today I realise that although people think domestic violence has escalated in this country in recent times, it really hasn't. It's always been the same, just not as much publicity. Today I looked down my street and wondered about the people I live close to. Are there children in their homes, are they watching television or watching their parents fight? How many women are being beaten or psychologically abused? Once upon a time, I would have known every person in my street. Now I know three.
Ad. Article continues below.
I gaze across at the tall ageless gum trees in the distance and realise it has been a month since my son decided he didn't have time for me any more, that I was a bother. It's been three months since I had surgery and am still recovering. I have stopped worrying about my son, I have stopped thinking I will never regain my health, because I know I will. I now wonder about what fun I will have when that happens. I wonder where will my life take me?
My life will not take me anywhere! I will need to do all the taking, so to speak. At sixty something I have learned that it is MY time. I need to take me. If the people in my street choose not to say hello back to me when they pass by me, it is their loss. If my children choose not to acknowledge my existence, it is their loss. If the Y generation choose to have tunnel vision and be so self absorbed, it is their loss, because we have so much to teach them. At sixty something we are amazing people. We have seen several Prime Ministers, we have lived through good and bad times, we have watched our babies grow. Over half of us have more than likely suffered some sort of domestic violence and the lucky ones have experienced great love. We have gained knowledge through years of experience and worked hard in a country younger than most. We have learned tolerance, caring and compassion. These things will take us all a long way on the journey we have left. We have learned that nothing is as simple as it seems.
Ad. Article continues below.
Where will my life take me next? I hope with my help, my life will take me to new heights, new adventures and new beginnings. As I look down my street on this beautiful spring morning and wonder about the lives of my neighbours, I am glad I have the qualities I have, realise the events of the past have shaped me and only I can shape my future. I am happy with the person I am, I am glad that I am sixty something. I am glad that I am me.
Are you with Fran? Is it your time? What do you feel the over-60 generation have to give younger generations?
To write for Starts at 60 and potentially win a $20 voucher, send your articles to our Community Editor here.